"I have five kids to f—ing raise, and one of them is yours!" Lauryn fires at her mom in a preview clip for "Mama June: Family Crisis."
It's safe to say Lauryn "Pumpkin" Efird wasn't thrilled about the festivities leading up to Mama June Shannon's (second) wedding with Justin Stroud — or the fact that her mother had another ceremony after already getting married in a courthouse.
In a preview clip for Friday's episode of "Mama June: Family Crisis," Lauryn has a heated conversation — on her end — with her mom about having a second wedding and a bridal shower.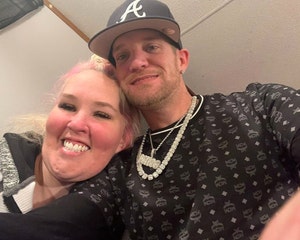 How Mama June's Husband Handles All the 'Hateful' Comments About Their Relationship (Exclusive)
"Why the f— are you having a wedding?" Lauryn, 23, tells her mom over FaceTime, to which June replies, "Because I'm only gonna get married one time."
"You already got married though at the courthouse without everybody!" Lauryn snaps, and June tells her daughter, "I want everybody there. I want a wedding."
June and Justin tied the knot back in March 2022 after dating for six months. A year after their civil ceremony, the couple had a second wedding surrounded by friends and family in an intimate waterfront ceremony in February 2023.
During her video call with her mom, Lauryn expresses her frustration that she was told about the ceremony and a bridal shower from Justin's family rather than from her mom.
"Why the f— am I finding out from Justin's mother you're going to have a ceremony and f—ing bridal shower?" she asks June, who says she "did not know they were going to reach out to y'all on social media."
"That's annoying as f—," Lauryn fires at her mom. "It would be nice to hear from the horse's mouth."
Unable to render YouTube Video.
A still ticked off Lauryn then asks June if her upcoming wedding is going to be "another one of [her] f—ing money pits.'" While June claims the wedding is going to be on a "budget," the clip shows footage of her talking to Justin about how she wants "all the bling" as well as a "a big cake, a dress, [and] a huge venue."
Lauryn doesn't seem to believe her mom's words as she tells her, "June don't never have a f—ing budget. Let's be real, except when it comes to taking care of Alana."
She then reveals to June that she won't be going to her bridal shower.
"I already have plans for the bridal shower. So unfortunately, I won't be able to make it, but Doe Doe says she's gonna come," she tells June, referencing her aunt Joanne "Doe Doe" Shannon, who was sitting next to Lauryn during the FaceTime with her June.
When June asks why Lauryn "can't make it," Lauryn snaps in reply, "Because I have five kids to f—ing raise, and one of them is yours!"
Lauryn shares four kids with husband Joshua Efirdd: Ella, 5, Bentley, 21 months, and twins Sylus and Stella, who were born last year. She also has temporary custody of June's daughter, Alana, 17.
June suggests that Lauryn bring the kids to her bridal shower — and they can be "one big happy family" — however, the latter isn't having it.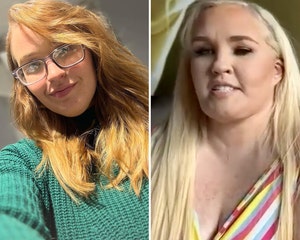 Mama June's Daughter to Undergo Third Round of Chemo, Has Made 'Peace' with Losing Hair (Exclusive)
"Mama always thinks that she can convince other people who aren't around her 24/7 that she's the best mom out there and that she's all about family and she's all about fixing her relationships," Lauryn explains in a confessional. "I'm gonna tell you what, Justin's family will find out real soon when I don't show up to that bridal shower."
After June points out to her daughter that she "was there" for the big events in her life, including her wedding, and baby and bridal showers and "needs" Lauryn to come to her shower, Lauryn says, "Listen, Junebug. It's not always about you anymore. Okay, you gotta get that through that thick f—ing skull of yours."
June then asks if Lauryn will let Alana go with Doe Doe to the shower, to which Lauryn replies, "Well, here's the thing, I would have to talk to Alana and ask her if she wants to come, it's up to her."
"Well, I got s— to do so I'll see about making it to your extravaganza," she adds, before hanging up their FaceTime call.
"Mama June: Family Crisis airs Fridays at 9 PM ET/PT on WE tv.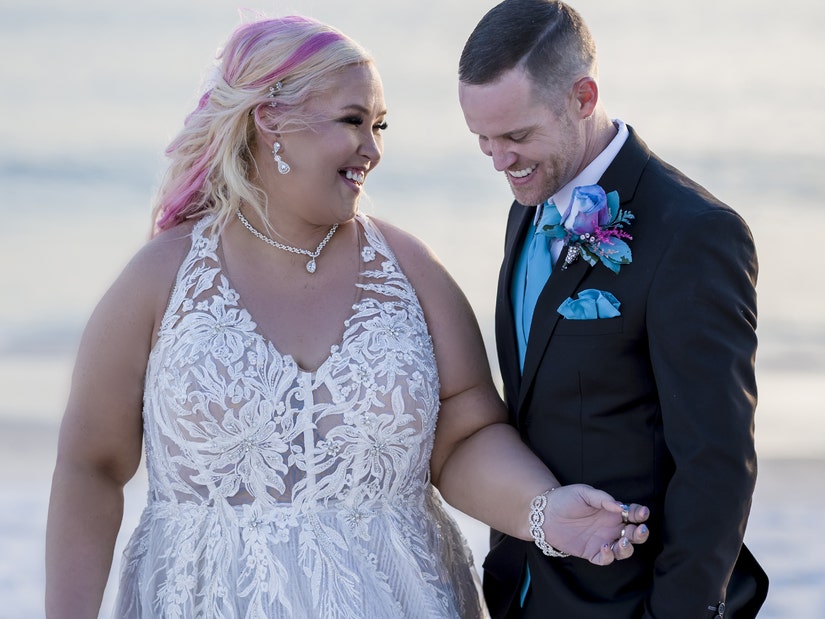 Source: Read Full Article