Meghan, Duchess of Sussex inspired young women all over the world to live their best life, even before she became a member of the royal family. While she was an actress on Suits, Meghan also ran a lifestyle blog called The Tig, which encouraged its readers with phrases like, "You are enough."
The blog had to close when she became engaged to Prince Harry. But readers of The Tig, along with all her new fans, will be excited to learn there is something special in the works. Now that Meghan has left her royal duties behind, she may be returning to the world of lifestyle advice. 
What is Meghan Markle's blog, 'The Tig'?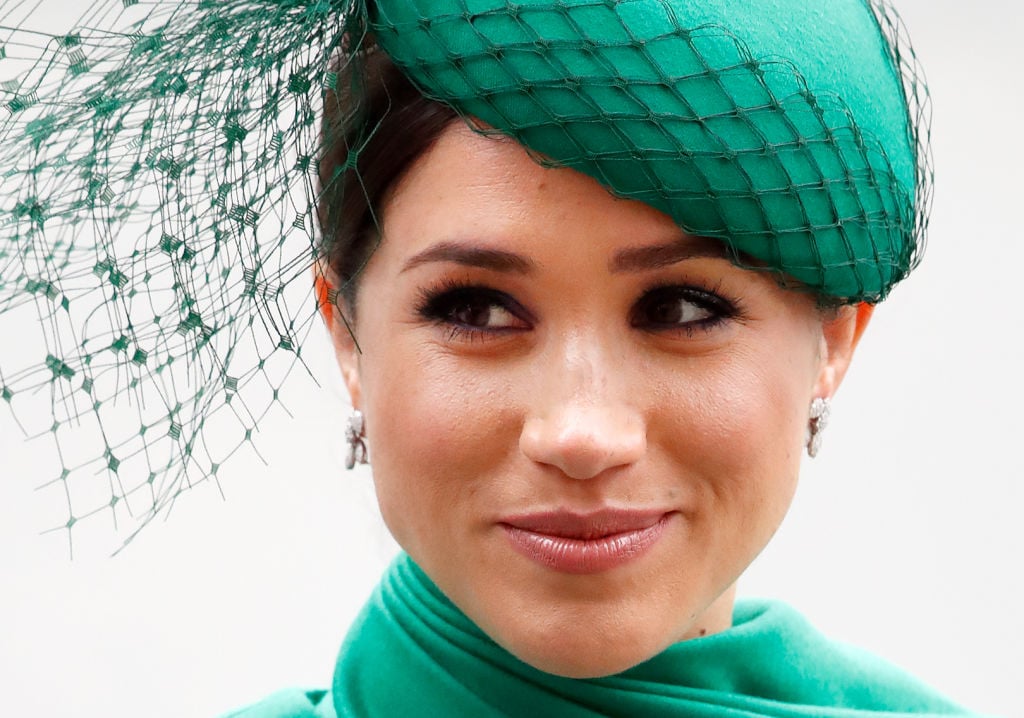 In 2014, Meghan launched her blog, The Tig, sharing advice on beauty, fashion, health, travel, and anything else that's required to live an "inspired lifestyle." The blog's name is a shortened version of her favorite wine, full-bodied red, called Tignanello.
As the story goes, when Meghan first tried Tignanello, she finally understood what people meant when they referenced the body, structure, and finish of a wine. She finally "got it." And so Tig became her shorthand for getting it — not just with wine, but with everything in life. 
According to the BBC, before The Tig, along with all of Meghan's social media accounts, were shut down, she had over 3 million Instagram followers, 800,000 Facebook likes, and 350,000 Twitter followers. 
"She was trying to show people you could live your best life no matter what your circumstances were," Amanda Dishaw, editorial director of Effervescence Media, told the BBC about Meghan's blog. 
Although her social media had to be taken down, Meghan's fan-base only increased when she joined the royal family. And in many ways, with the philanthropy and service work that she did as a duchess, Meghan was still sending the same message, encouraging others to live their best life. 
Meghan Markle may relaunch a lifestyle blog
Meghan's many fans will be excited to learn that she may be relaunching her lifestyle blog. Royal expert, Myka Meier recently appeared on the podcast, Royally Obsessed to discuss the Duchess of Sussex's future plans and her potential return to social media. 
"I think Meghan is going to have another Instagram," Meier said. "I think she's going to do a Goop, like a new version of The Tig … I have a friend with a little bit of insider knowledge, and I think she's already working on something," Meier continued. "I think we will be seeing something very interesting and creative with masterminds from all over the world coming together to bring something inspiring soon."
Is Meghan Markle relaunching her blog to make money?
Because of Meghan's enormous fan base, she could potentially make millions by returning to the lifestyle industry. A blog alone could make large sums of cash from affiliate marketing, something she and Prince Harry could really use since they've given up the Sovereign Grant to be financially independent.
In comparison, Gwyneth Paltrow's lifestyle company, Goop, which Meier compared Meghan's new venture to, is worth $250 million. But not everyone feels that Meghan will want to compete with Goop. 
"Although she was a lifestyle blogger before…, she has always been about philanthropy, as well as her focus on the empowerment of women and girls," author Leslie Carroll, who wrote about Meghan for her book American Princess: The Love Story of Meghan Markle and Prince Harry, told Fox News. "My intuition tells me that if Meghan were to launch a new blog, she will not choose to compete with Gwyneth at all in the Goop marketplace of pricey scented candles and questionable self-care."
Carroll also felt Meghan wouldn't want to re-launch The Tig in exactly the same way it was before. "Throughout her life, her trajectory — in my opinion — has always been a forward one, which would make me inclined to speculate that if she were to relaunch a blog — any blog — she wouldn't go back to her previous one," said Carroll. She felt that if the duchess were to return to blog-writing, it wouldn't be under the Tig name.
The consensus seems to be that Meghan would not want to focus on money-making ventures, like pitching her own products, but that she would want to bring back the blog to help women feel encouraged. However, that doesn't mean she couldn't still be making money with affiliate marketing. 
Source: Read Full Article