MeghanMarkle and Prince Harry have already had a whirlwind year — and it's onlyFebruary. The Duke and Duchess of Sussex announced in early January that theywould "step back" from their roles as senior royals in order tolive a more peaceful life and be the best parents they can be to their son,Archie.
Now, we've learned that Meghan reportedly said her husband has the most "integrity" and "loyalty" of anyone in his family — does the comment have anything to do with their reason for leaving?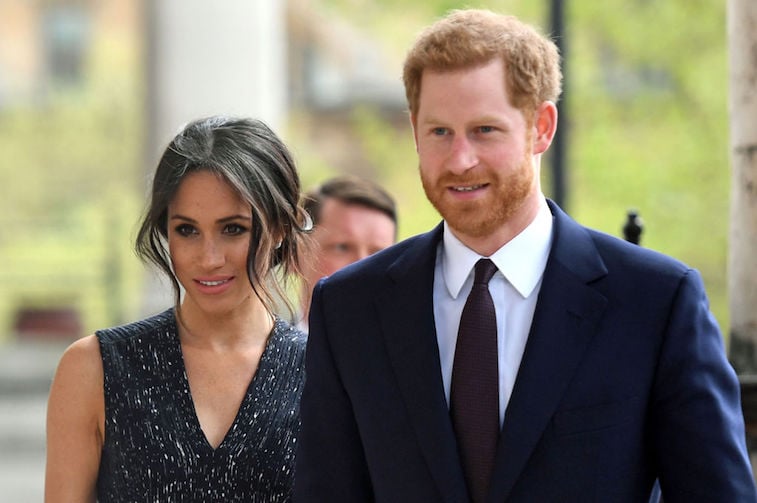 Meghan and Harry's negative media attention played a role in their departure
When Meghan and Harry first wed, they likely thought lifewould be a fairytale — but it has turned out to be far from that. As soon asMeghan started dating Harry, media outlets were publishing negativestories about her. But when she married into the family, it didn't getbetter.
Meghan quickly became the center of various royal rumors, from a feud with Kate Middleton to her reported poor treatment of staff. The news even suggested Meghan had torn Harry and Prince William apart. And eventually, she and Harry felt they'd had enough.
The two also want to raise Archie as a private citizen
Harry remembers what it's like to grow up in the spotlight — not easy. He specifically recalled having to walk behind his mother's casket at her funeral in front of millions of people, and he once told Newsweek that he doesn't think any child should ever have to do that. Now that he has a son of his own, he wants to raise Archie as a private citizen and make sure he is never subject to the same kind of pressure.
Meghan didn't grow up in the spotlight, and now that she's received a taste of incredible royal fame, she likely doesn't want to subject Archie to that, either.
Meghan's reported words about Harry could have been a dig toward the family
Harry and Meghan's request to trademark Sussex Royal wasrecently denied by Queen Elizabeth. And a source close to the duchess revealedthat she had some great things to say about her husband — but they might havecome at the expense of other royals. "[Meghan] said she will continue tochampion Harry because out of everyone, he has the most integrity and the mostloyalty," a friend of the duchess' told Express.
Though it's unclear if Meghan definitively spoke those words, it could be seen as a dig toward other royals — and might give us even more insight into why she and Harry left the family in the first place.
The drama surrounding the royals is largely unclear
There are a lot of rumors swirling about Harry and Meghan's relationship with the other royals, and the full truth remains to be seen. But if Meghan did suggest that her husband is the most honest of anyone in the family, it could potentially clue us in to even more problems going on behind closed doors. The Duke and Duchess of Sussex are officially back in the United Kingdom for a visit, so time will tell if there are any noticeable signs of animosity among the family members.
Source: Read Full Article