Meghan, Duchess of Sussex might be living a brand-new life, well away from the judgment and rules of the royal family, but it seems likely that she will never be able to escape that influence entirely. Many are still fascinated with the period of time that Meghan spent within the royal ranks, and would love to know more about why she had such a hard time, why she seemed to run through staff members so quickly, and what palace staff really thought about the Duchess of Sussex. Fortunately for such fans, a brand-new book is being released in a few weeks, one that promises some truly explosive information.
Meghan Markle's difficult entry into the royal family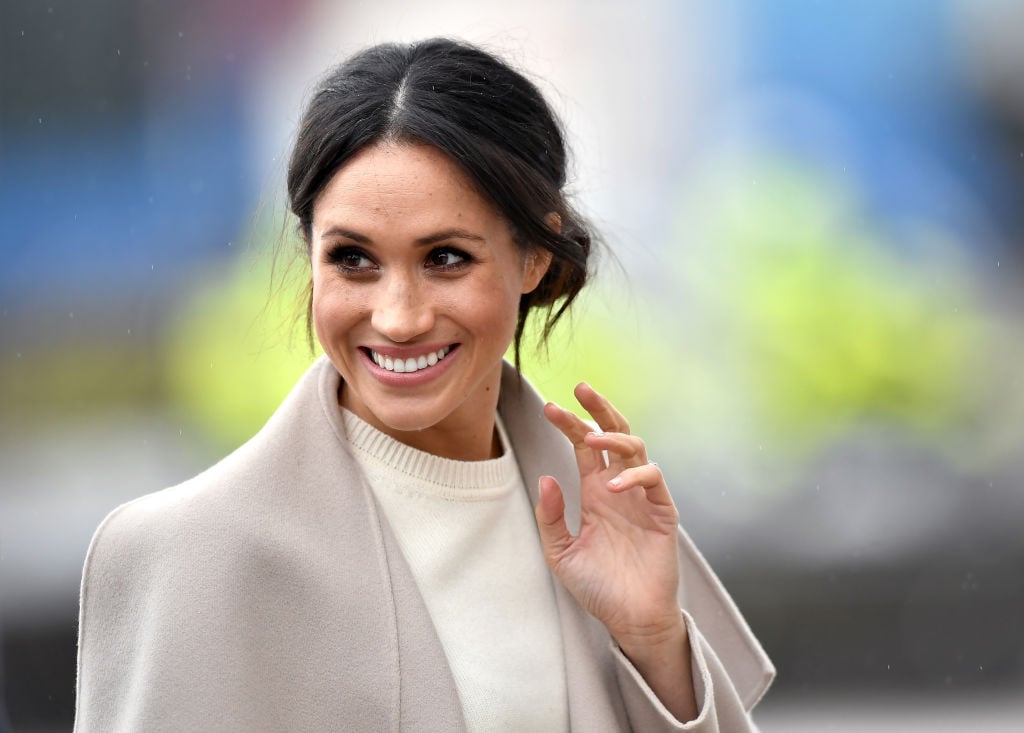 Meghan and Prince Harry started dating in 2016 and announced their engagement in late 2017. While Prince Harry and Meghan were undoubtedly over the moon with excitement, the feeling from the British tabloids and even members of the public was less than enthusiastic.
The fact that Meghan is American was one strike against her, as was her profession. An actress was seen by many as an unsuitable match for Prince Harry, who had always been a beloved member of the royal family.
Meghan endured a lot of negative press in the days following her engagement. Some press coverage crossed the line and many accused British tabloids of deliberately inciting racist dialogue.
Sadly, it didn't get better, and even after Meghan and Prince Harry tied the knot in May 2018, the two continued waging war against the press. As for Meghan, it seems as though she was waging a different war — one that involved her shaky public image.
Why was Meghan Markle so disliked?
Not long after her marriage to Prince Harry, Meghan was already considered to be one of the least-liked women in the royal family. While some of that could absolutely be attributed to racism or other baseless prejudices, it was clear that there was a disconnect between Meghan and those in both her inner and outer circles.
Celebrity journalists like Piers Morgan spoke out against Meghan, accusing her of being a social climber and of being a hypocrite. Certainly, when she attended a lavish baby shower in New York City, it seemed a bit against the grain for a member of the British royal family.
Her quest for privacy also rubbed many the wrong way, considering that being a member of the British royal family is a public-facing position. Ultimately, it seems as though people disliked Meghan for a wide variety of reasons.
Meghan Markle's unfortunate nicknames
Meghan, according to many reports, made no friends within the royal family, especially when it came to members of the palace staff. For months, rumors have circulated the Duchess of Sussex was given cruel nicknames by the staff, perhaps in response to what was termed as her "demanding" nature.
A few of these nicknames included "Duchess Difficult" and "Me-Gain." The reports were confounded by the fact that Markle couldn't seem to keep an assistant on hand for longer than a couple of months before the assistant would quit.
Meghan Markle's other cruel nicknames referenced Princess Diana
Still, the nicknames might have been worse than previously thought. According to recent reports, citing some former royal staffers who went on record in an upcoming tell-all book, Meghan was often compared to the late Princess Diana in a very unflattering way.
Supposedly, Meghan's nicknames included "Di 2" and "Di Lite," which could reference the fact that she seemed to share Diana's passion for charity work and philanthropy — but lacked the affection that the public had for Diana.
At the time of their engagement, in 2017, Prince Harry said in a BBC interview that his mother and Meghan would have been "thick as thieves" and that Diana would have been "over the moon" over his choice to marry Meghan.
Prince Harry has even drawn parallels to how his mother was treated to how his wife is being treated. The Duke of Sussex said the "ruthless campaign" against Meghan is "history repeating itself," alluding to his mother.
"I lost my mother and now I watch my wife falling victim to the same powerful forces," said Prince Harry in a powerful statement defending the Duchess of Sussex.
Altogether, the pressure of facing intense dislike on a daily basis was clearly too much for Meghan. In January 2020, she and Prince Harry announced their resignation as senior members of the royal family.
Source: Read Full Article