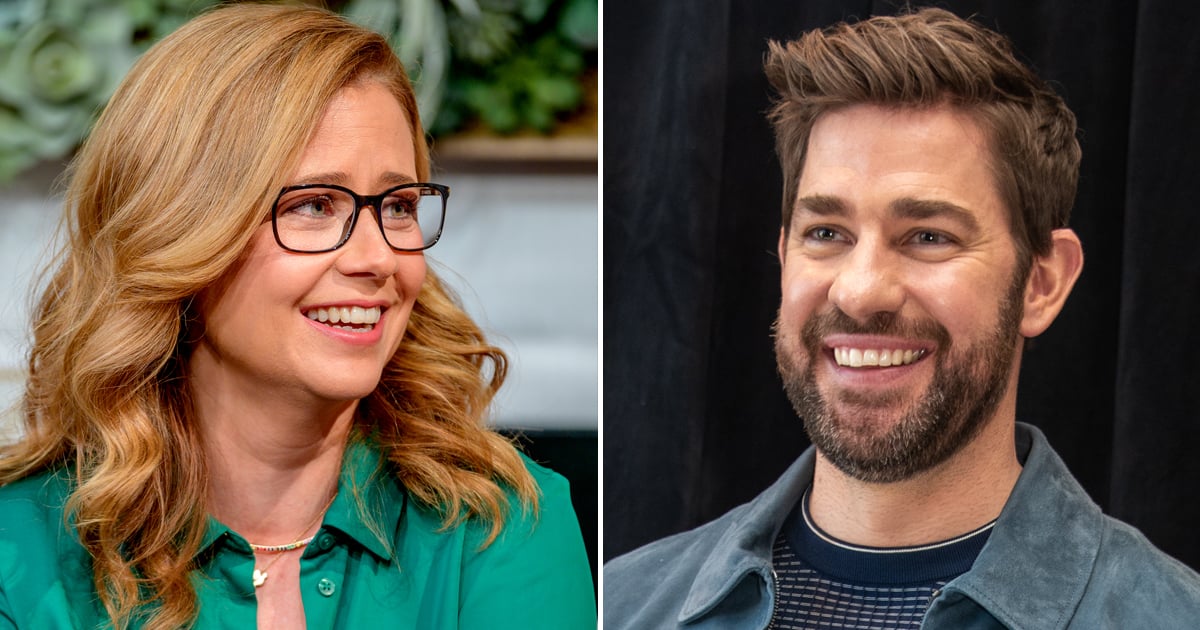 Image Source: Getty / Roy Rochlin / Vera Anderson / WireImage
Even seven years after the show's final season, Jim's pranks on The Office continue to creep into my subconsicous whenever I need a laugh, but it turns out that one of his best pranks wasn't even included in the show. During the "Casino Night" episode of Angela Kinsey and Jenna Fischer's podcast Office Ladies, John Krasinski revealed that he pulled a prank on Fischer IRL, and it's one for the Halpert record books.
"John, you played one prank on me in the whole nine years of The Office, like one fully-formed good thought-out prank," Fischer said. "It was at Schrute Farms and you and I had this scene where we had to drive up to the farmhouse several times, and we're doing it and I am getting increasingly more hot." Fischer then went on to explain that, despite the fact none of the Office cast was particularly "pranky," Krasinski had purposely turned Fischer's seat warmer in the car up to the highest setting to get her to sweat.
"You know what's sad about that prank?" Krasinski admitted. "I realized that I am such a bad prankster that I stole that prank from [George] Clooney. When we were doing Leatherheads he did that to me, so that's how unoriginal I am." While Krasinski isn't as big of a prankster as his onscreen character, Fischer was pretty impressed and looks back on the joke as a fond memory from their days filming together.
Source: Read Full Article