Prince Harry and Meghan, Duchess of Sussex have wrapped up their final royal engagements and are set to officially leave their duties behind on March 31. It's been a stressful road for the couple, who were under a great deal of pressure from the constant negative media attention. With their family's best interests in mind and the safety of their son Archie, there's no doubt that their next chapter will provide a sense of relief, according to one source.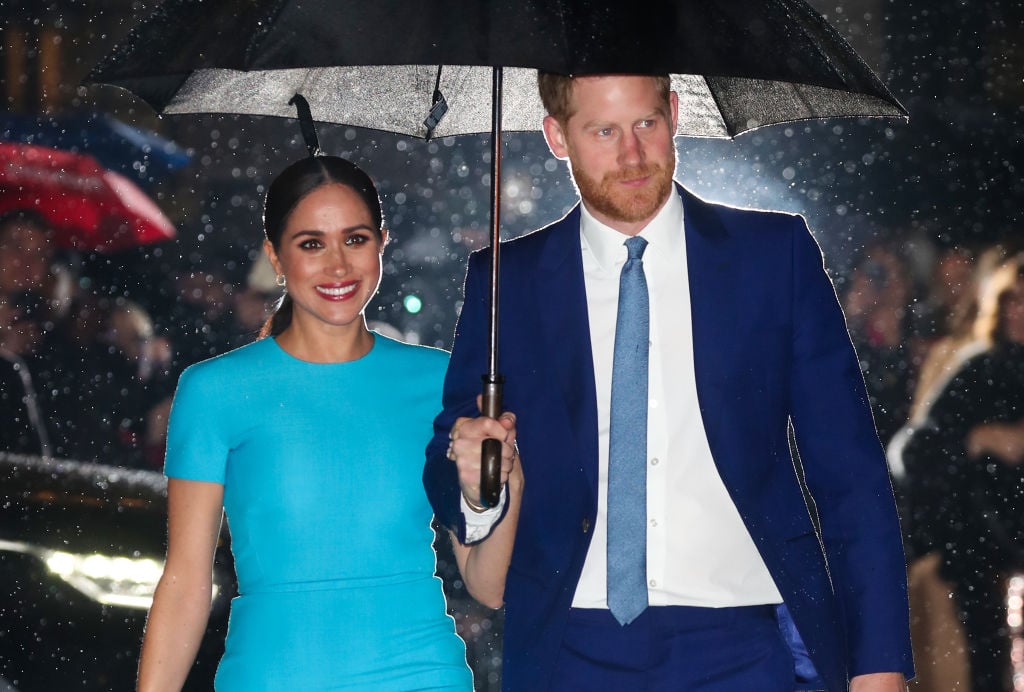 Prince Harry and Meghan felt they were out of options
Prince Harry and Meghan made their bombshell announcement to step back from their royal duties in January, a plan that was approved by Queen Elizabeth, with some firm rules. The Sussexes could no longer use their HRH titles, the Sussex Royal name, nor receive any public funding in exchange for their new life.
At a speech he delivered at a dinner for supporters of Sentebale following the decision, Prince Harry remarked how difficult this was but also very necessary. "The decision that I have made for my wife and I to step back is not one I made lightly. It was so many months of talks after so many years of challenges. And I know I haven't always gotten it right, but as far as this goes, there really was no other option," he shared during the event.
The Sussexes reportedly feel 'immense relief'
The couple's need to leavethe spotlight was paramount for them to live a normal life and protect theirfamily. With their move to Canada, it'sbelieved that leaving behind their royal duties has brought them relief.
"Harry is looking straightahead at his future with his family. They will be spending time in Californiaand in Canada," a source shared with People. "He's not looking back."
The insider shared: "This is what Meghan and Harry have always wanted — to create their own life. It's got to feel like an immense relief to get out of the U.K. and go down their own path."
What is life going to be like for the Sussexes?
Leaving their royal life behind is going to be a huge differencefor the couple, but one person in their circle had previously told People, "Theylove being in Canada, but they are looking at houses in L.A. too. They'lllikely have houses in both places."
Another close friend of the couple shared that Meghan doesn't have any regrets about their decision. "Meghan has no regrets and the sky's the limit. She said [she and Harry] feel like a huge weight has been lifted," the insider told Daily Mail.
The source added, "They've been spending quality timetogether as a family. Meghan has been cooking and making homemade baby food forArchie."
"Everything pretty much revolves around Archie right now andMeghan getting back into shape," her friend shared. "They have a dailyroutine of doing yoga and taking long hikes."
The insider explained how Meghan really had their son's bestinterests in mind, noting, "She also felt like she couldn't be the best motherto Archie if she wasn't being her true, authentic self. Something she feltshe couldn't be in the royal family confines."
"She said she didn't want Archie picking up on her stressand anxiety. She felt like it was a toxic environment for him because there wastoo much tension and pent-up frustrations," the source added.
Source: Read Full Article