Prince Harry and Meghan Markle are starting a new life together in North America. The two officially stepped down from the royal family in March, and they've since spent some time in Canada and most recently Los Angeles. But not everyone is convinced that Prince Harry will ultimately be happy so far away from the family; one expert believes his past indicates that he might be too "vulnerable."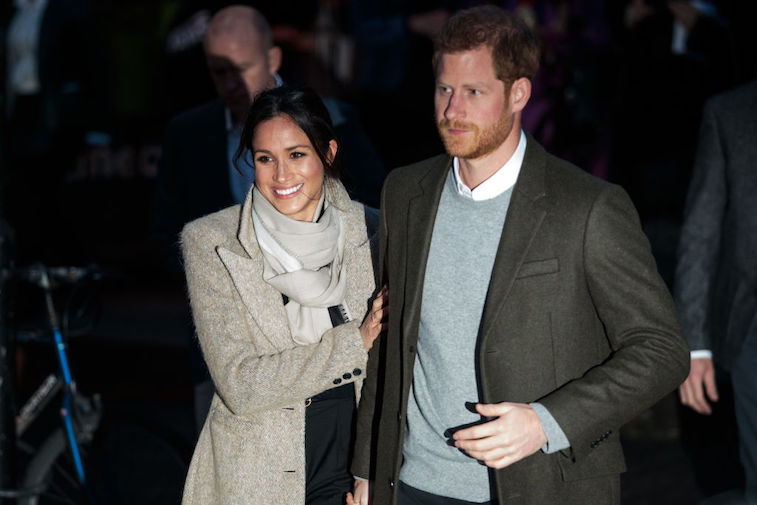 Prince Harry and Meghan Markle wanted to get away from the royal spotlight
Harry and Meghan's decision to step back from royal life wasn't an easy one. The two had wed back in 2018, and since then, things were not simple for either of them. Meghan had a difficult time with the press; the media was constantly publishing negative news stories about the duchess, which resulted in a negative relationship with the public.
The spotlight was a lot for them to handle, and it had never been something Harry enjoyed. He told Newsweek in 2017 that he hated having to publicly walk behind her mother's casket. "I don't think any child should be asked to do that," he said. Fast forward more than 20 years later, and Harry and Meghan decided not to give their son, Archie, a royal title with the hopes of giving him a more private life. Ultimately, between their want for privacy and their spiraling relationship with the press and public, Harry and Meghan left the family.
The couple is starting a new life together in Los Angeles
These days, the two are settling into a brand new life — but there will be a lot to get used to. Harry has never lived away from his family and hasn't spent much time in California. And although Meghan grew up in L.A., she's a much different public figure now than she was when she last lived there.
Harry and Meghan spent several weeks in Canada prior to moving to the United States. And these days, they're still looking for a home while also giving back to their new community; the two were spotted giving out free meals to those in need back in April. But Harry might not settle in as well as he hopes, per one royal expert's opinion.
One royal expert thinks Harry's past suggests he won't handle life well away from his family
Harry has been through a lot in his life, and he was able to get through his most trying times with the help of his family. He had an extremely difficult time coping with his mother's death, and his brother, William was a big reason why he got through it. Harry also revealed in his Newsweek interview that he sought therapy for quite a while in his 20s, thanks to his brother working with him to find the right kind of help. Harry said that his life was "total chaos" for years after losing his mother.
Royal commentator Angela Mollard said that Harry could become "increasingly vulnerable" now that he's living away from his family, according to Express. "That kind of closeness between [Prince Charles and Prince William], and the friendliness… Will not have gone unnoticed by Harry," Mollard said, referring to Charles and William spending more time together during royal engagements now that Harry is gone. "These stories do make you worry for someone like Harry, who has talked most recently about being in therapy for many years… I can't help seeing him as an increasingly vulnerable person."
It's unclear how things will go for Harry in his new life, but Mollard does make a good point that Harry's distance from his family might eventually take a negative toll on him, as it could anyone. William was someone Harry leaned on quite a lot when things became tough, and now that his relationship with brother is on the rocks, it could lead to Harry ultimately being unhappy. It's unclear how Harry and Meghan will balance their new lives with maintaining a closeness to the other royals — or if they will at all. And it's even murkier about what it will mean for Harry down the road.
Source: Read Full Article