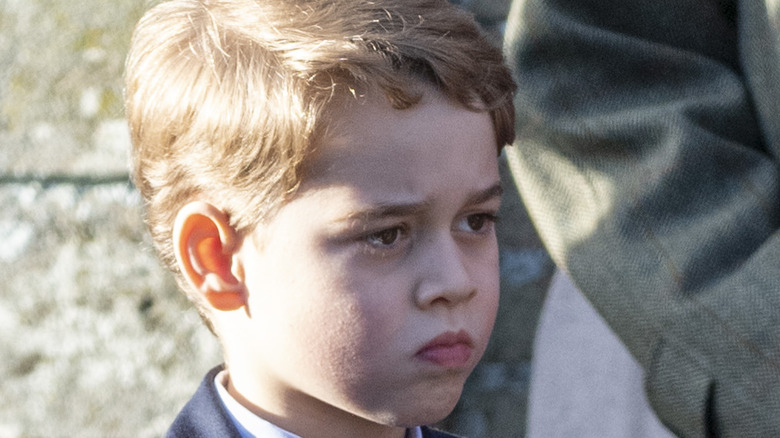 Prince George may be turning 8 in July of this year, but he's already been told about what lies ahead for him by his parents, Prince William and Kate Middleton. 
Royal expert Robert Lacey says George's parents told him that he was going to become king the summer he turned 7, which was in 2020. Lacey's reveal was part of his updated book "Battle of Brothers" (via Express). 
Admittedly, 7 is a bit young to be told that the rest of your life isn't likely going to be easy but, as Lacey points out, he probably found out about his fate much later than most royal children in his position. During a 2016 interview with the BBC, Prince William had said that there would be a "time and a place" to tell George, who was then 2, about his future. He had also said at the time that he wanted to build a secure and stable environment and to show his children as much love as he could (via The Sun).
William was unhappy about the way he found out about his destiny, according to experts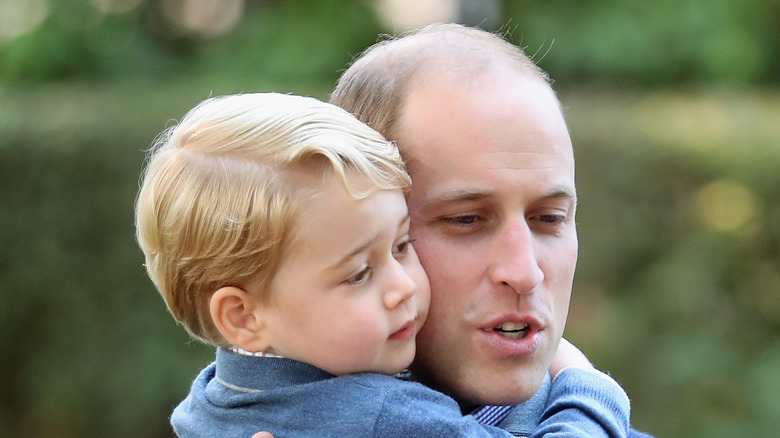 In his book, Robert Lacey said that Prince William's decision to speak to George reflected the disquiet he felt over his own upbringing. "[There was] "unhappiness at the haphazard fashion in which the whole business of his royal destiny had buzzed around his head from the start," Lacey wrote in  "Battle of Brothers" (via Express).   
Other royal experts like Katie Nicholl have said that George understands that he's a bit different from his siblings but that has to do with the fact that he gets to take photos with his great-grandmother, Queen Elizabeth. But Nicholl also told OK! in 2020 that she didn't think "William and Kate have made a big thing of saying to George, 'One day you will be King.' They want to protect him from that moment, so it's an idea that's being introduced to him gradually. The true enormity of what his life will one day be isn't something he's fully aware of yet." 
Like Lacey, Nicholl said William had struggled with the idea of one day becoming king. "As a young man, William really struggled with that notion of kingship. The realization that he had no choice about which path his life would take, that he couldn't become a doctor or a vet if he chose, weighed very heavily on him," she said.
Source: Read Full Article