Royal fans have suspected there may be something strange when it comes to Prince Harry and Meghan, Duchess of Sussex and Prince William and Catherine, Duchess of Cambridge's Instagram accounts. The New York Times did a deep dive into the conspiracy theory, as fans believe that the Sussex Royal Instagram account should have more followers than the Kensington Royal account.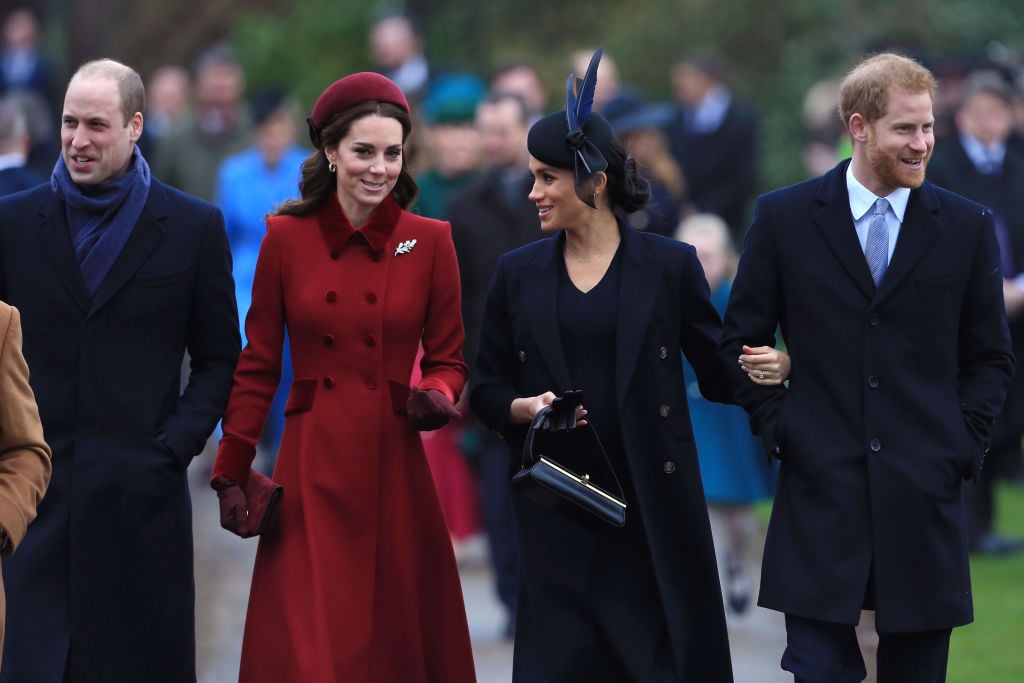 Should Prince Harry and Meghan have more followers?
The Sussex Royal Instagram account burst onto the social media scene in 2019 and immediately racked up followers. The Kensington Royal account had a healthy following too, but there was an expectation that the Sussexes' account would surpass the Cambridges' account. It hasn't happened, however.
Has the Sussex Royal Instagram account been rigged so thatit never gains more followers than the Kensington Royal account?
Caity Weaver wrote a piece for the New York Times, in which she breaks down the data about the social media accounts. "Tabloid writers and royal reporters began to forecast the moment that @SussexRoyal's follower count would overtake @KensingtonRoyal's, thus crowning Harry and Meghan the definitive winners of an unofficial couples' popularity contest," Weaver noted.
She shared that it seemed "inevitable" that the Sussex Royal account would forge ahead with followers as the Sussexes "towered over William and Kate" in Google searches and set a Guinness world record for reaching 1 million followers faster than any account on Instagram.
Both accounts are currently at 11.2m followers, with the KensingtonRoyal account taking five years to reach that number.
The Sussex Royal account's followers haven't grown much
Prince Harry and Meghan's Instagram account hasn't budged much in terms of followers, it seems. "Every day, without exception, from April 2, 2019, until Jan 21, 2020 — through Guinness world record growth, the birth of Harry and Meghan's baby Archie, and the seismic rupture that was their public departure from royal life — the size of Harry and Meghan's Instagram audience failed to exceed that of William and Kate's," Weaver wrote.
Weaver asserts that the lack of projected growth might be because of manipulation through bots or because Instagram gives the Kensington Royal account better placement on the "Who To Follow" list.
She writes that the Cambridges' account might have gained followersas the "beneficiary of a concentrated fan-driven campaign to keep its numbershigh," adding, "that Sussex Royal's success may have been initiallysupplemented with bots, or that Kensington Royal has been receiving followerboosts in the form of bots."
While the Sussex Royal account forged ahead on January 21, by February 17, the Kensington Royal Instagram account had more followers. 
Royal fans think something shady is going on
In response to Weaver's investigative reporting, royal fans had plenty to say, with one person commenting: "Well done, Caity! It's about time the world knew what was going on" and "Kensington royal is clearly manipulating the numbers. We've been saying that for months."  
One Twitter user shared: "Yes, you know what's weird, Caity? When people who would never dare to follow Sussex Royal suddenly and magically follow their instagram account. Not only are SR buying followers but also use autofollow to gain followers."
"They've been doing disgusting things to gain popularity, but sabotaging the Sussexes IG was a low," tweeted another person.
Another Twitter user noted: "Thank u! Finally someone looked into this with data analysis! We've all looked at KP with a shady side eye at their little 'leaps' every time SR surges after a post. If it's not KP inflating the numbers with bought bots, someone else is helping them. Far right? Tabloids?"
Source: Read Full Article