Actor Sam Waterston – no matter what he does for the rest of his life – will forever be known as District Attorney and prosecutor Jack McCoy from the Law and Order crime and punishment/courtroom drama.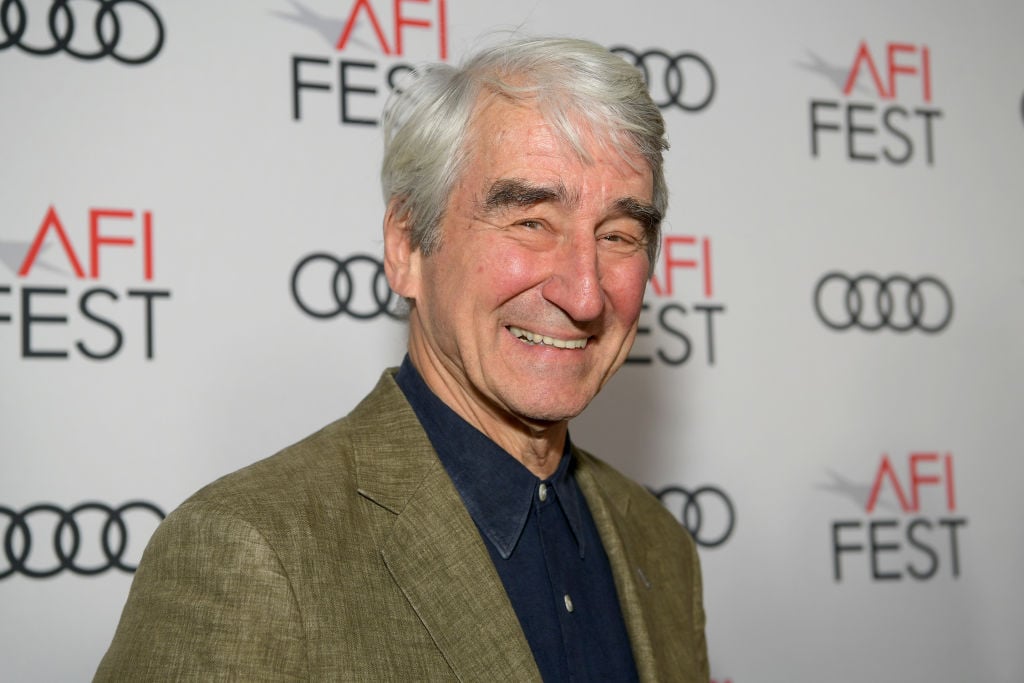 There's much more to the actor, of course, as his impressive career proves.
Sam Waterston's legacy as Jack McCoy
In his distinguished career that has spanned over fifty years, Waterston has starred in over eighty film and television projects.
His notable films include The Great Gatsby, The Man in the Moon, The Killing Fields, for which he was nominated for an Academy Award for Best Actor, as well as several films directed by Woody Allen, such as Crimes and Misdemeanors, Hannah and Her Sisters, and September.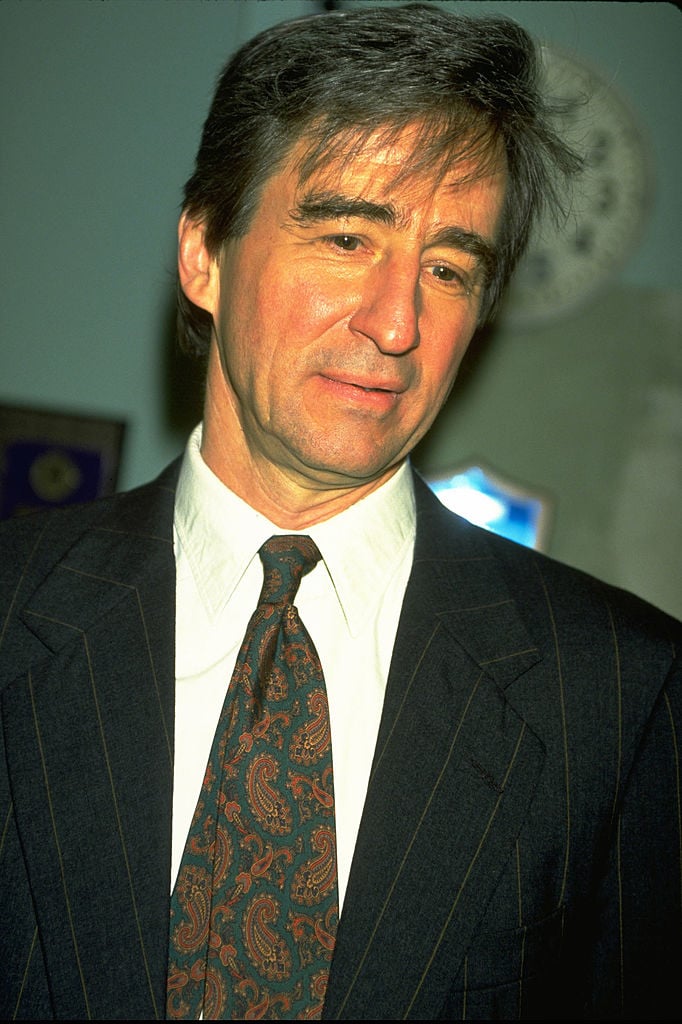 But the Golden Globe Award winning actor's most renowned distinction came with the role of Jack McCoy on one of NBC's most successful dramas, Law & Order. His character started out on the series as the Executive Assistant District Attorney of the New York City Prosecutor's office. Waterston remained in the role until the end of the series, by which time his character had been promoted to the role of District Attorney.
To commemorate the 79-year-old's long-running and popular part in the franchise drama, the role of Jack McCoy was named a "Living Landmark" by the New York Office of the Landmarks Conservancy.
Speaking with NPR in 2008, Waterston said, "[O]ne of the things that . . . I like . . . about the show, [is] that all the people on it have feet of clay. Nobody is right all the time. The audience is invited and sometimes forced to draw their own conclusions. I think that's what keeps the show interesting."
Sam Waterston's landmark role on 'Grace and Frankie'
In 2015, Waterston took on the role of Sol Bergstein in the Netflix comedy, Grace and Frankie. His character leaves his wife for a romantic relationship with his best friend, played by Martin Sheen.
Waterston mused to Assignment X in Jan. 2020 about fans' confusion at seeing Jack McCoy in a homosexual relationship.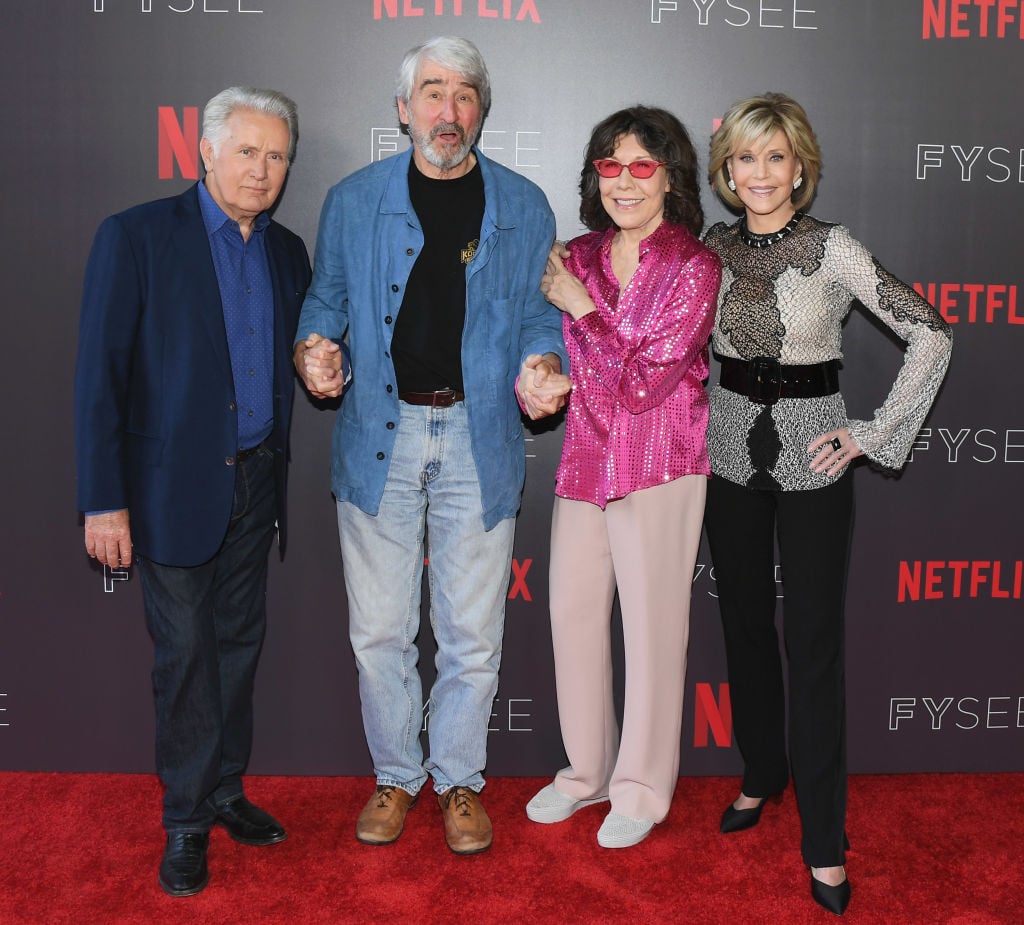 "People were astonished, and astonished by the show, frankly," Waterston said. "They don't expect such delicate and difficult and hard subjects as late in life sexual orientation changes, and divorce, and death itself, and aging to be funny at all, and so I think people are frankly astonished."
The Massachusetts-born Waterston referenced his role as Jack McCoy and Sheen's as president of the United States in The West Wing and how seeing the two romantically involved was more than most fans could take.
"They were astonished to see Jack McCoy claiming that he was a homosexual, and they were astonished to see the President of the United States want to marry him, especially if that involved leaving Jane Fonda and Lily Tomlin which was really insane. So yeah, I think that's the general reaction that I've gotten, astonishment and delight."
As popular as the series was, Netflix recently decided to cancel its run after seven seasons.
Sam Waterston's net worth and getting arrested for the first time
Sam Waterston's net worth is $15 million.
Recently, Waterston has been protesting, along with his Grace and Frankie co-star, Jane Fonda, against climate change.
Before their arrests, Waterston and Fonda held a rally, at which both actors spoke in favor of immediate action on the environment with a Green New Deal.
"People say that the Green New Deal is radical," Waterston stated at the rally. "What is radical is climate disruption."
His hands tied behind his back with plastic zip ties, the 78-year-old actor received applause from the surrounding crowd after a demonstrator was heard saying it was Waterston's first arrest.
Asked by a reporter beforehand why it made sense to get arrested as a way to draw attention to the issue, Waterston said, "I have to do something. I don't know. You got a better idea?"
Read more: 'Law and Order': The Film Role That Landed Jerry Orbach His Iconic Role as Lennie Briscoe
Source: Read Full Article