New Moons are a time for rejuvenation and manifestation. If you have a lack in your life, this is a time when that gap can be filled with a new experience, person, or item. During New Moons, we must make space for new beginnings and foolish behavior—yes, we are all fools when beginning something new.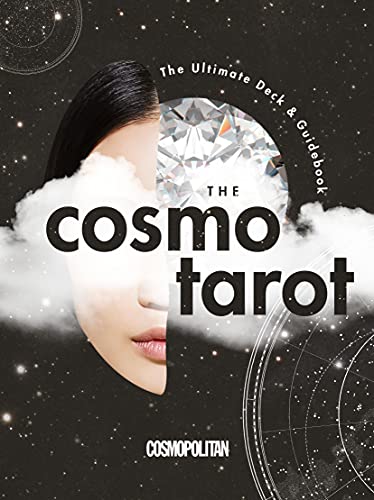 March's New Moon occurs on Wednesday, March 2 at 12:35 P.M. Eastern Time in Pisces. This month's New Moon reminds us that we have permission to get creative. It can be scary to step outside of your comfort zone, but that's exactly what's needed during this astrological event. If you show a willingness to diverge from the norm and be a little goofy, your vulnerability will pay off in the long run.
Pisces is the last sign of the zodiac, and it's associated with transcendence and spirituality. Let your heart lead you through this New Moon. Practice rituals or choose isolation, if that's what your soul is craving. This New Moon makes a conjunction to the planet Jupiter, which is regarded as the lucky planet of abundance and expansion. During this time, opportunity will naturally begin to present itself to you, but make sure that you don't overwhelm yourself. Accepting more than you can handle will inevitably exhaust you. Your power will come from recognizing when you've taken on enough.
Read your New Moon horoscope:
Aries
Money is definitely on your mind right now, but try not to let it get you down. Even though most of us need currency to survive on the earth, you can still enjoy life without breaking the bank. As your birthday season begins to approach, save your money and stay in financial comfort zone. Your intuition will keep you from making impulsive decisions—trust it for your future self.
Taurus
You've made so much progress in regard to expanding your network. Be open to shaking up your style and trying something absolutely new. Do something to draw attention to yourself and engage those that you're working with. Consider a small change to your aesthetic to help your confidence.
Gemini
With time and patience, miracles are bound to happen. Gemini, please don't get fixated on what isn't happening. Let go of what no longer is yours to have—you are supposed to let go so you can move on. Trust that great things are waiting for you and enjoy the process.
Cancer
You're due for a vacation, so take one. Don't overthink it, and trust that you'll be able to afford it. Of course, you shouldn't spend above your means. Someone in your community is giving you a reason to travel, either for fun or for a project. You're going to learn so much from this trip, even if it doesn't go as seamlessly as you would want.
Leo
Letting someone in can be harder than you'd expect. Remember that our partners and friends end up influencing how we are seen by others, like new dates. Learning to let people into your inner circle isn't always easy, but trust that you're a strong judge of character. Bonds are built through faith!
Virgo
Are you open to peace? Weird question, I know. Not everyone wants peace, even if it's what they say that they're craving. For many, peace can feel boring. Take time to explore why you're feeling restless, and you'll appreciate the relationships that are inevitably coming your way. Chaos is another word for confusion. Figure out what's hazy and you'll achieve clarity.
Libra
Welcome to the next chapter of your life, Libra. You're no stranger to being on the go, and this New Moon marks a period of new experiences. Be open to growing your intimate relationships and deepening your bonds with trusted friends. Learning to let people help you is a difficult practice, but with practice, it becomes easier.
Scorpio
Scorpio, be proud of yourself—I'm proud of you. You've worked so hard and as a result, you're beginning to develop your imagination. Please don't shoot down your ideas before they have time to blossom. Patience will help you recognize your worth. Create because you enjoy the process, not because you're seeking validation.
Sagittarius
Your greatest superpower is your ability to recognize when a response is not needed. Seriously, silence is powerful. You're the type of person who likes to tell it like it is, which is really respectable! Kindness is key and honesty is often unappreciated. Pick and choose when to speak your mind. Remmeber, not everyone deserves access to your worldview.
Capricorn
You have been undergoing a three-month period of deepening your self-appreciation and self-love. This New Moon acts as your debut, recognizing all the work that you have done. Don't be shy in expressing yourself or letting yourself publicly experiment with fashion. You'll be surprised by the positive feedback you receive!
Aquarius
Almost out of nowhere, you're being blessed by the universe! Aquarius, you've diligently committed to self-development. Now, the New Moon in Pisces is making it easier for you to assert your values and collect your coins. Don't be surprised if a family member ends up surprising you with a treat—enjoy!
Pisces
Happy Solar Return, Pisces! Like a birthday gift from the universe, you're being blessed with the ability to feel at home in your body. This year is intended for you to speak up and have confidence in yourself. You may not recognize how absolutely wonderful you are, and it's best that you don't fish for validation. Move forward with the belief that you're magnificent.
Source: Read Full Article