Catherine, Duchess of Cambridge is a fan favorite for her impeccable royal style and there's one thing she never gets wrong: she never has a bra strap that peeks out from a dress or blouse. Given her royal status, she takes measures to prevent this from happening and it's surprisingly easy to do. Royal style expert Myka Meier revealed Kate's secret to ensuring that she keeps undergarments from making an appearance.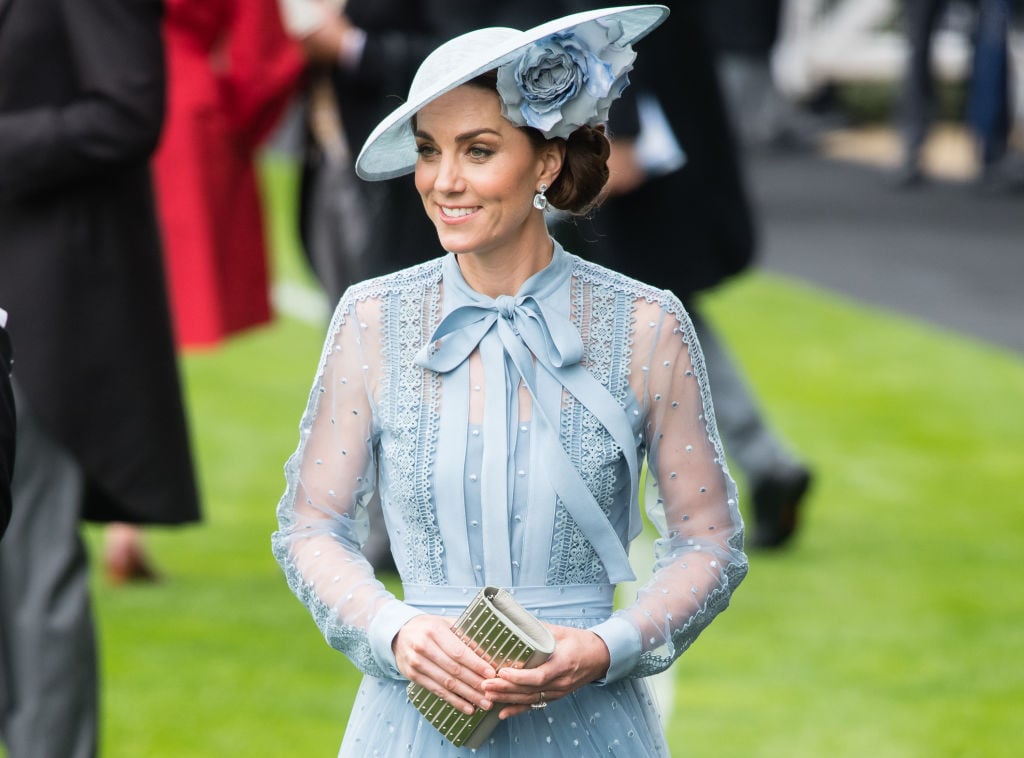 Kate is a style icon
Kate can rock all different looks — from everyday casual sweater and jeans to a glamourous gown for a royal event. She even won the honor of the top royal fashion icon, based on research conducted by the Fashion Retail Academy.
"Ever since newspapers became widely available in the UK, the royal family has influenced people's style, and nowadays with the internet and social media at their disposal, it's even easier for people to mimic their outfit choices," Lee Lucas, principal and CEO of the Fashion Retail Academy shared with Tatler.
"In addition to well-known designers, Kate has beenseen wearing high street names such as Zara, Topshop and Marks & Spencer,which immediately makes her more relatable to the British public and her fashionchoices more accessible," Lucas added.
He continued, "By embracing the fashion world and PrincessDiana's often daring style, Kate has learned how to balance trends withtradition, and it's nice to see that she is keeping tradition alive."
How Kate hides her bra straps
No matter what style Kate is rocking, she's always polished and part of that is due to a perfect hack that keeps her bra straps out of the public eye.
Meier took to Instagram to clue Kate's fans in to how she manages to keep her undergarments out of view. "Royal Style Hack Alert! Ever wonder why you never see bra straps?! Swipe to see a secret trick which is a must-have royal wardrobe piece!," Meier wrote in an April Instagram post.
She started with a photo of Kate wearing a gorgeous blue dressat the Royal Ascot last summer. Meier revealed that Kate wore a strapless shapewearpiece in nude beneath her dress.
While many thanked her for the tip, one commenter remarked: "Whichis still a nuisance when you have to go." Meier assured, "yes but the snaps areat the crotch so makes it easy."
Royals always keep their intimate wear under wraps
Royal women always seem to have their look very pulled together and Meier shared with Fabulous that there's a reason why a bra strap can't be out of place.
"Underwear and bras are also considered private, intimate wear, and for royals, to put intimate apparel on display would simply not be done," she explained.
Meier continued, explaining how the one-piece strapless shapewear isn't the only workaround. "There are a few options to hide bra straps, with one option being a bra that is actually sewn into the piece," she noted. "A second option is strapless shapewear, which is a one-piece that either snaps at the bottom or has legs attached. You can buy them in almost any skin tone so they appear transparent and don't show through clothing."
The expert shared that it's important that royals keep their intimate wear under wraps as they have an image to uphold. "You want the attention to be on the beautifully tailored and designed garment and not the undergarments," she noted. "Undergarments showing can take away from an amazing outfit."
There's a bonus for those who opt for shapewear — it can prevent a wardrobe malfunction. "Often they wear body suits and clothes that actually increase static so it's much harder for something to fly up," Meier explained.
Source: Read Full Article