From Blake Lively to Leonardo DiCaprio these stars were kicked out of the happiest place on Earth
Disneyland may be known as the happiest place on Earth but for some celebrities, their experience was not that pleasant.
With an abundance of rules and regulations to keep things running smoothly at the theme park, a few stars ended up getting them barred from stepping foot on the property!
While some celebs were just escorted out of the park for the day, others have been served with a year-long ban from Disney properties. Although it may have seemed unfair in the moment, thankfully all these stars can look back at the situation and laugh.
Read on to find out why these stars were banned…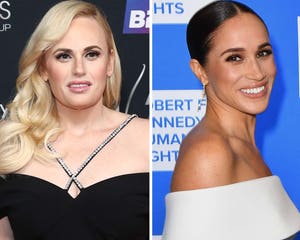 Rebel Wilson Says Meghan Markle Not as 'Naturally Warm' as Prince Harry on First Meeting
1. Rebel Wilson
Rebel Wilson got a temporary ban from Disneyland after she took a photo inside of a "secret bathroom" at the park. Although the park's photography rules in restricted areas are pretty intense, Rebel says her punishment wasn't that harsh.
"I took a photo in a secret bathroom inside Disneyland, which is illegal…and I got officially banned for 30 days," Rebel shared on "The Daily Show," adding, "But they called me up and said, 'Rebel, what 30 days do you not want to come to Disneyland because you're away filming a movie or something?' And I said, 'Oh, June would be fine."
2. Blake Lively
When Blake Lively was just a kid, she often frequented Disneyland with her brother and sometimes their mom would even let them skip school to go to the park. Things took a turn though when she and her brother tried to enter Disneyland with a transferred re-entry stamp and ended up getting detained by Disney security — and banned for a year!
"You get a stamp when you leave the park. If you spray hairspray on it, you can transfer them to someone else's hand," Blake said of getting caught. "We go downstairs in Disneyland. It's all white rooms. Everyone is dressed in all white. The furniture is all white. They just interrogated us…It was really scary and traumatizing."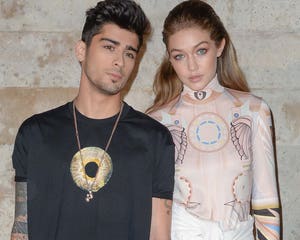 10 Famous Families Who Kept Their Baby Names Secret For a Long Time
3. Barack Obama
Even presidents have been banned from Disneyland! Back when Barack Obama was in college, he got caught smoking a cigarette in a gondola on the now-closed Skyway attraction. By the time the ride was over, security was waiting for Barack and his friend.
"I'm ashamed to say this…but a few of us were smoking on the gondolas…There's these two very large Disneyland police officers and they say, 'Sir, can you come with us?' They escort us out of Disneyland. This is a true story, everybody. I was booted from the Magic Kingdom," he said during a campaign event.
4. Bruce Springsteen
Bruce Springsteen was at Disneyland with his E Street Band guitarist Steven Van Zandt in 1983 when they were kicked out of the park for violating the dress code. The pair were both wearing bandanas and when they refused to remove them, they were forced to leave. Steven ended up writing an open letter about the situation, calling out Disney's dress code rules for being oppressive and discriminatory.
"Obviously dress codes don't begin and end at Disneyland. They are an embarrassment to our society in whatever restaurant, club or public facility they exist. But I think any place billing itself as 'The Happiest Place On Earth' is a good place to start. So I think it is time to boycott Disneyland until the vague and unfair dress code they enforce is abolished once and for all," Steven wrote.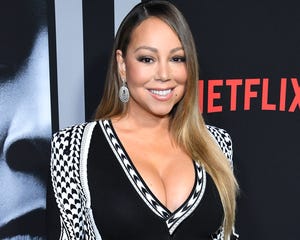 12 Celebrities Who Insured Their Own Body Parts
5. OhGeesy
Shoreline Mafia member Ohgeesy and his friends were kicked out of Disneyland when a member of his group allegedly made a threat towards an employee. Anaheim Police claimed a person had said they were "going to go home and get a gun and come back" but Ohgeesy said that was not true. While the park initially just removed the person in question, the whole group was eventually asked to leave.
"I definitely wasn't wrong," Ohgeesy later said in a VladTV interview. "None of us was in the wrong…It was like nothing. They said that one of the people I was with said they had a weapon or something. Which was false…They found out it was a lie. So they like, 'All right he still has to leave because he was disrespectful to the cops.' Because obviously, we was offended that they came up to us in the first place."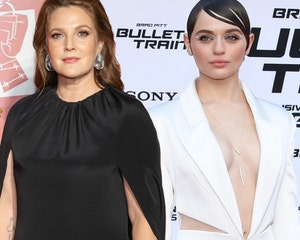 11 Celebs Reveal Who They Want to Play Them In Biopics
6. Leonardo DiCaprio
Leonardo DiCaprio was allegedly thrown out of Disneyland when he was in his 20s for causing a ruckus with some of his friends. According to a former lifeguard who worked at the Disney Beach Club and Resort, Leo and his friend Jesse Camp allegedly jumped into the pools with their clothes on and caused a scene.
"[They] jumped in with their clothes on, went down the slide with their spiked belts (scratching it up) and then Leo whipped it out and pissed into the top of the slide, then went down the slide. They refused to listen to anyone and security finally came and escorted them off," they shared.
7. Grace Jones
Back in 1998, musician Grace Jones reportedly got a ban from all Disney properties after an inappropriate moment during a concert. Grace was performing at Florida's then-Downtown Disney House of Blues when she allegedly flashed her boobs and lit up a joint on stage, which definitely didn't sit well with the company.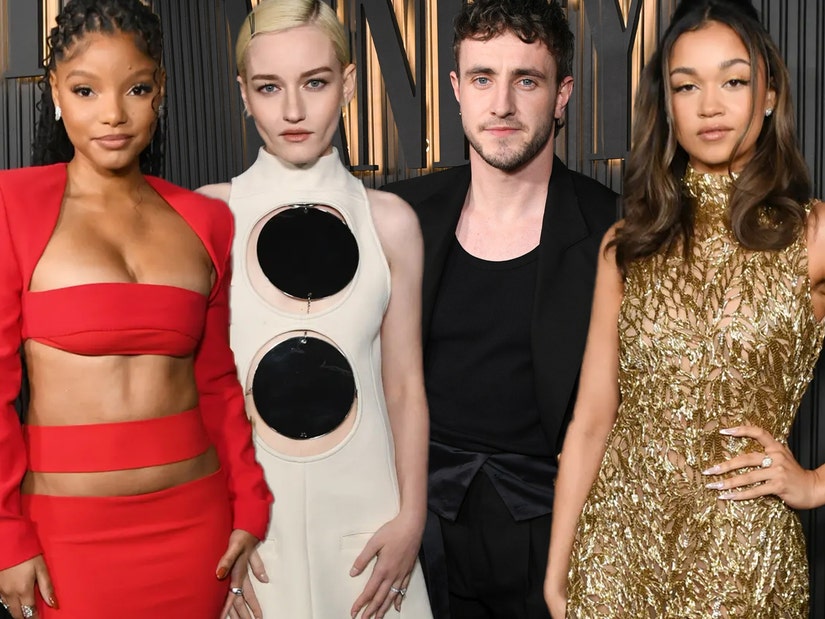 Source: Read Full Article