The key to nailing any diet or change in eating is to keep track of what you're consuming, considering it's really easy to underestimate how many cals your taking in, or to mess up your amount of protein, fat, or carbs. But trying to keep mental notes or write it down in a journal throughout the day isn't always realistic. Enter: food diary apps. TG!
These digital trackers can help you log your meals for easy reference, even if you're on the go. And seeing what you actually eat in a day can be really illuminating—it's easy to forget about all the calories that sneak into our diets through snacks, oversized servings, and beverages on a daily basis.
The thing is, not all food diary apps are created equal. For example, you don't want to opt for one that *only* counts the calories of the meals you enter. To really keep track of your nutritional well-being, you want a macro-tracking app.
If you're unfamiliar, "macros" is short for macronutrients, which are carbs, protein, and fats.
Tracking them is a big part of many diets. Take keto, for instance, a diet in which you should aim to get 60 to 75 percent of your daily calories from fat, 15 to 30 percent of your daily calories from protein, and 5 to 10 percent of your daily calories from carbs. Without logging the macronutrients of your foods, it can be difficult to know if you're actually following the diet correctly.
Basically, a macro-tracking app will not only track the number of calories you're consuming, but it will also give you a breakdown of the grams of carbs, protein, and fats you're eating. This kind of tracking can give you a clearer picture of the actual nutrition of the foods you're eating, which in turn can give you a much better idea of how healthy your diet is and whether it's fueling you properly.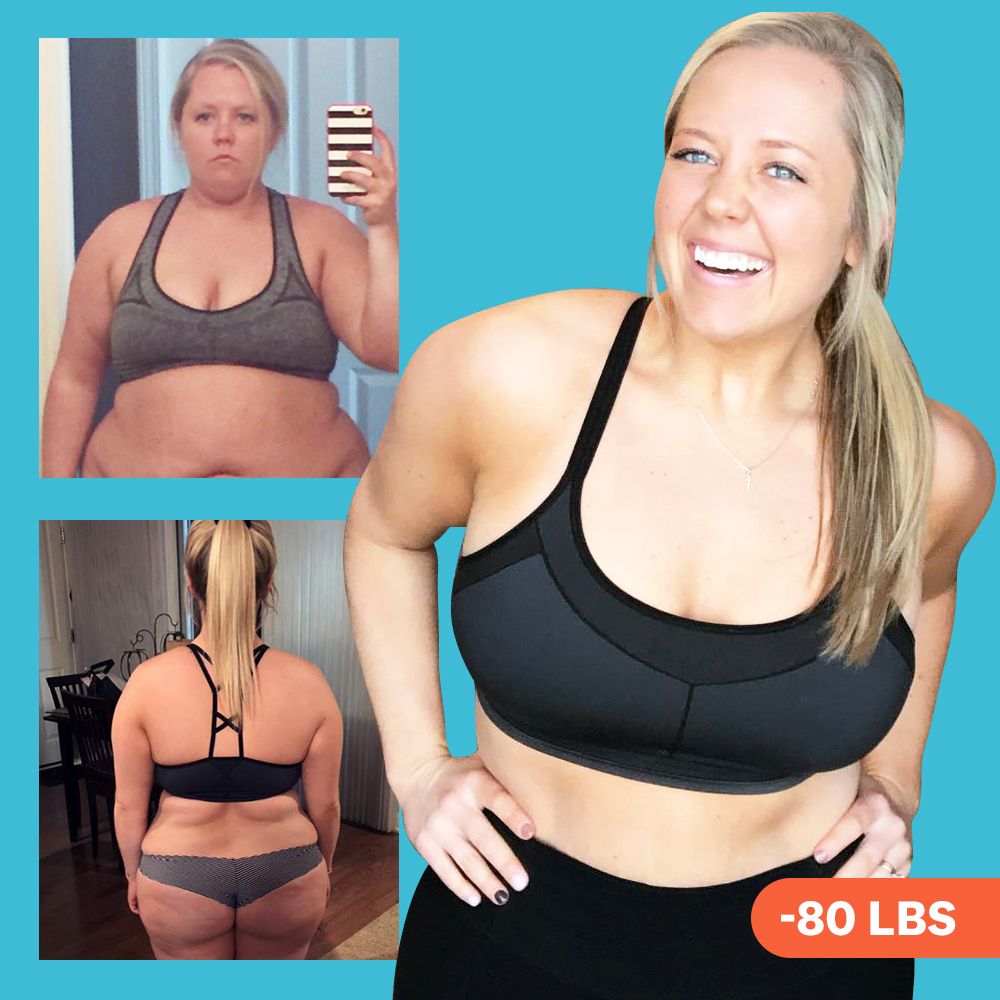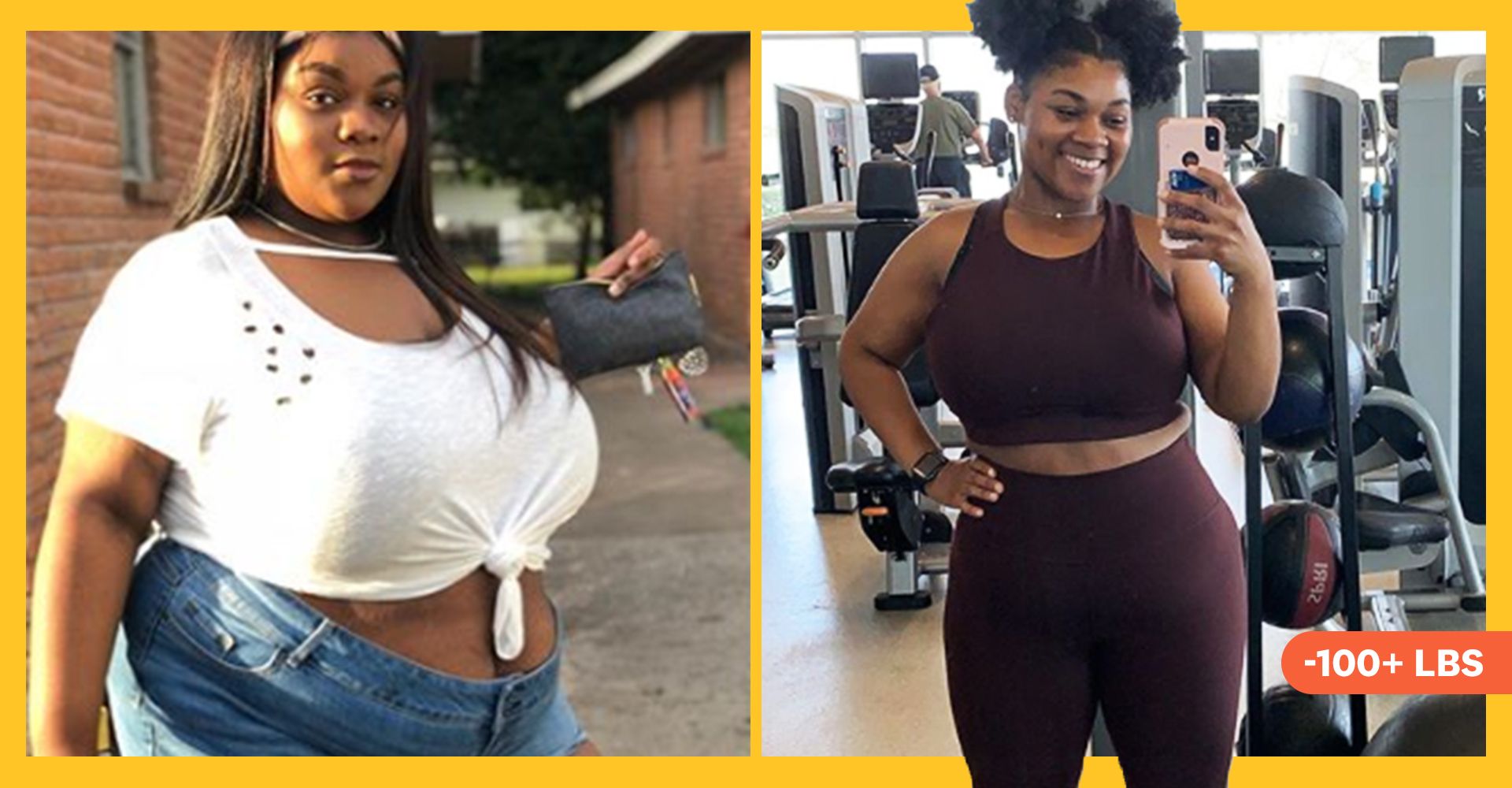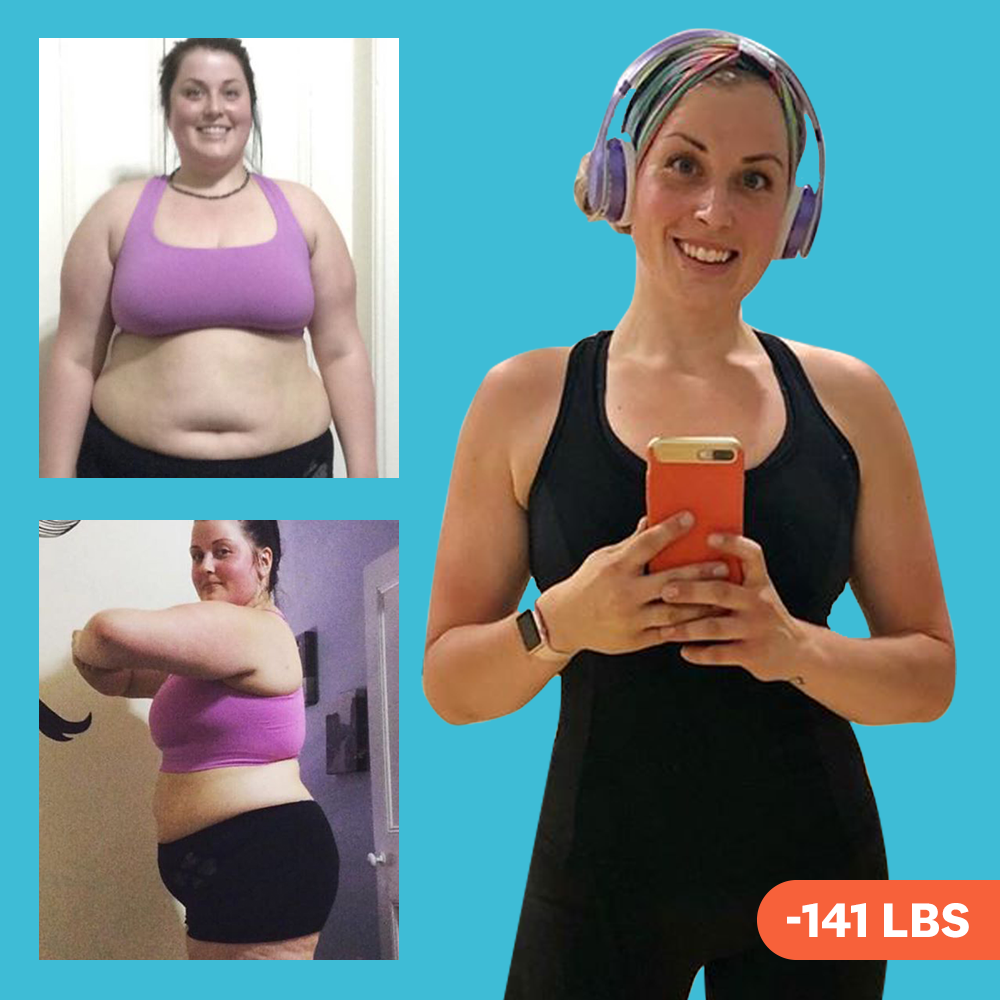 Many of these apps also ask that you log how you're feeling and how the foods you're eating are affecting you, which can give you insight into whether the diet you're currently following is a good fit. "Tracking macronutrients can help you see how the balance of carbs, protein and fats you're eating are making you feel," says Monica Salafia, RD, of Mind on Nutrition. "Having objective data from the [food] tracking, along with subjective data, like energy levels, stress, sleep, etc., makes nutrition interventions way more impactful and the results sustainable."
Do some foods make you gassier or more tired than others? Are you loading up on way too many carbs and not enough protein? Answering these questions will help you adjust your diet accordingly, so that you're successful at crushing your goals on any diet.
If you need help figuring out which macro app is best for you, here's a list of some of the best macro-tracking food diary apps available for download, according to Salafia. With one of these on your phone, following any new diet will be *way* easier.
1. Nutritionix Track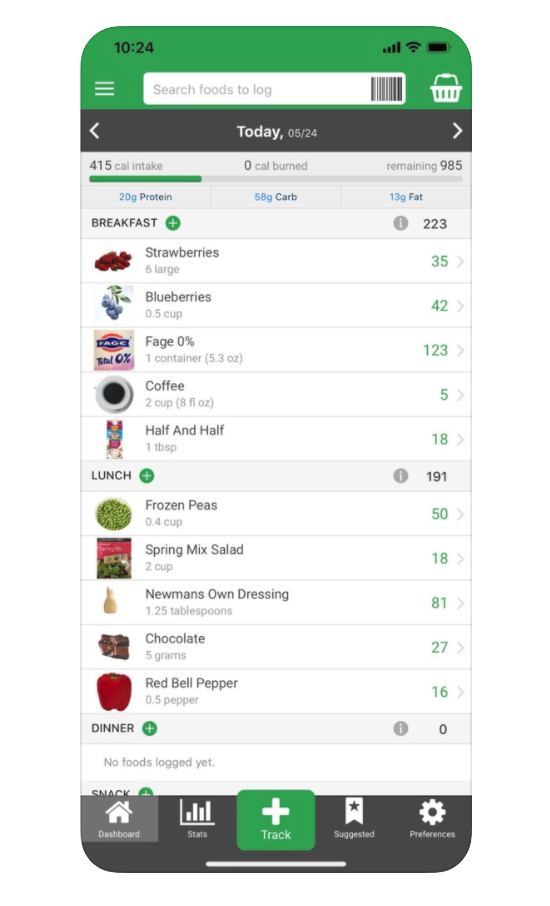 App Store
Best for: Getting an extensive and accurate food database for free
The Nutritionix database has info on over 800,000 unique foods, covering about 95 percent of all grocery items in the U.S. and Canada. "I am a big fan of Nutritionix because it has a regulated database of foods, so I know the nutrition information is accurate," says Salafia. It also features foods from the menu of over 760 restaurant chains. It's predictive text function will let you quickly and instantly input your meals.
Price: Free
Available on: Google Play and App Store
Review: One person who reviewed Nutritionix in the iTunes app store wrote, "I've had this app for over 3 years and it's the best tracking app I've found…and it's free with no paid upgrades! What I love about it is that you can scan foods in with a barcode scanner, you can add your own custom foods or recipes, they have an EXTENSIVE restaurant database, [and] all foods in the app are very accurate (unlike other apps), so you don't have so guess if what you're tracking is accurate or not."
2. MyFitnessPal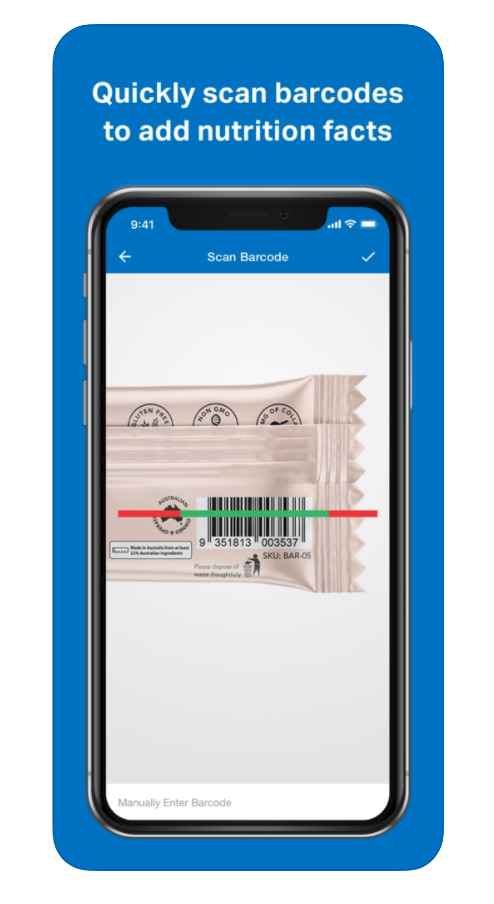 App Store
Best for: Combining your diet with a fitness plan
The MyFitnessPal app allows you to customize your macro tracking according to what your goals are: weight loss, weight management, or weight gain, and then it uses this preference to create personalized goals for you. Salafia's used this app with some of her own clients: "I've had clients use MyFitnessPal and they've seen good results. They just need to select the right options." The app also has a database of over 350 exercises for those interested in creating workouts and logging their fitness.
Price: Free
Available on: Google Play and App Store
Review: One rave review of MyFitnessPal says, "The [MyFitnessPal] application allows anyone to compile a detailed log of nutritional and fitness info into an easy to use, easy to interpret, easy to afford (free), and simple to navigate system. The breakdown of information into multiple charts and graphs is a phenomenal resource. The flexibility of being able to modify multiple facets of your goals such as macro nutrients, weight loss/gain per week, etc. is extremely intuitive and suitable for a wide range of fitness/nutritional goals."
3. Cronometer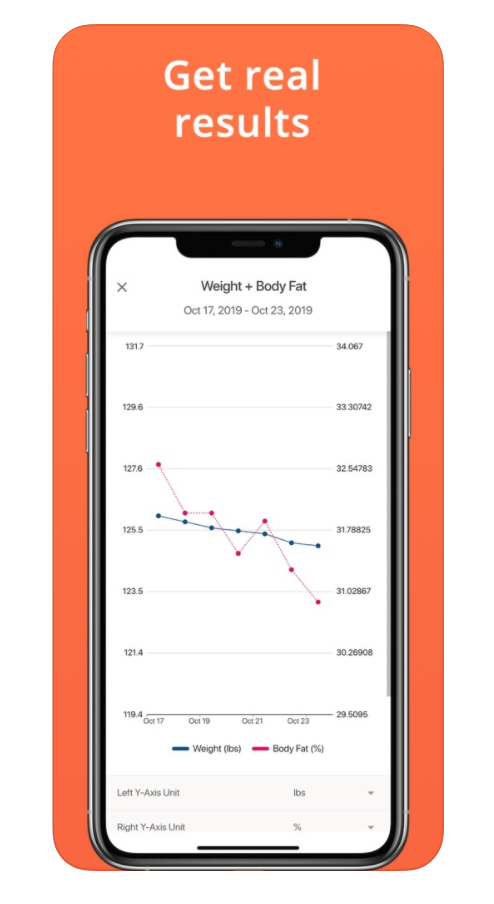 App Store
Best for: Tracking micronutrients in addition to macros
In addition to tracking your macros and exercise, Cronometer can also track up to 82 micronutrients (aka the nutrients we need in small amounts, like vitamins and minerals) and your water intake, an important part of any diet. The app will then take this information and create nutrition reports for you, so that you can easily see what part of your diet you need to adjust or how successful you've been at meeting your goals.
Price: Free
Available on: Google Play and App Store
Review: One person who reviewed Cronometer wrote, "My nutritionist told me to use Cronometer because I lost so much weight and they want me to put weight back on. My use of Cronometer has impressed my visiting nurse and my visiting dietitian because of how flexible it is and how much information you can control with Cronometer."
4. MyMacros+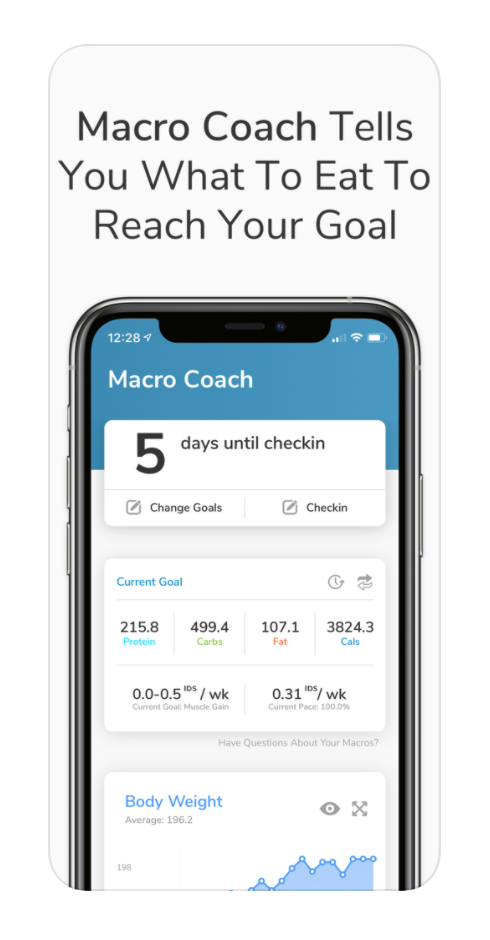 App Store
Best for: Being simple and easy to use, but still thorough
If a food database of over 5 million foods isn't enough to explain why this app is so great, look to its other features like its barcode scanner and its ability to track several nutritional goals at once. If you're the kind of person who needs a little extra motivation, you can build a community with your friends, so that you can track each others' progress and even see what they're eating in real time.
Price: $2.99
Available on: Google Play and App Store
Review: One person who reviewed MyMacros+ on the App Store wrote, "This app is awesome! Super easy to use and navigate. I love that you can follow your friends to create accountability. The barcode scanner is a lifesaver. The update is awesome with more tracking options to keep you aware of what you are putting in your body."
5. LoseIt!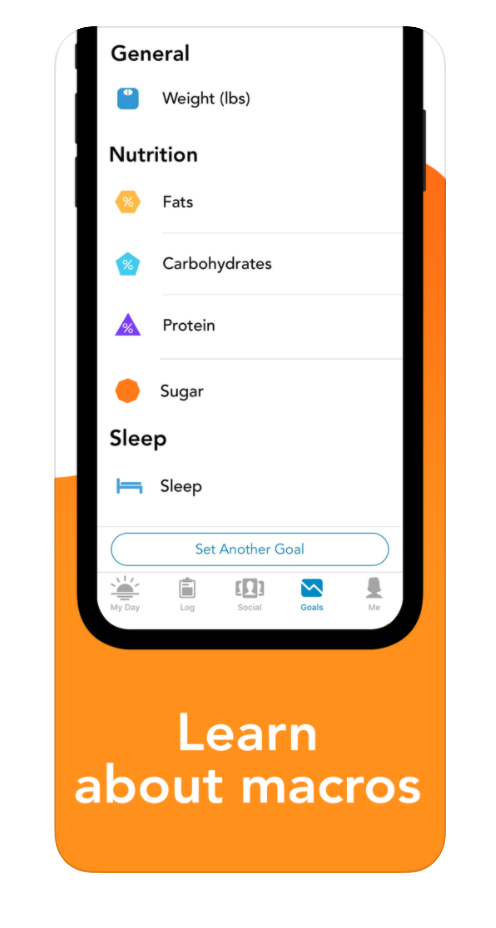 App Store
Best for: Dieting for the purpose of weight loss
Salafia likes LoseIt! because it's a helpful tracker with a ton of recipe ideas for those specifically looking to lose weight. Aside from tracking your macros and micros, the app also contains a library of workouts, a meal-planning tool, and food and exercise challenges for those who need a little extra motivation.
Price: Free
Available on: Google Play and App Store
Review: One rave review of LoseIt! on the app store reads, "LoseIt has been my go-to tracking tool over the last five years. It has proven versatile—whether I was merely counting calories, tracking my macros, or anything in between, LoseIt has worked for me. The ability to sync automatically with Fitbit, the LoseIt Healthometer scale, and more is super-convenient."
6. MyPlate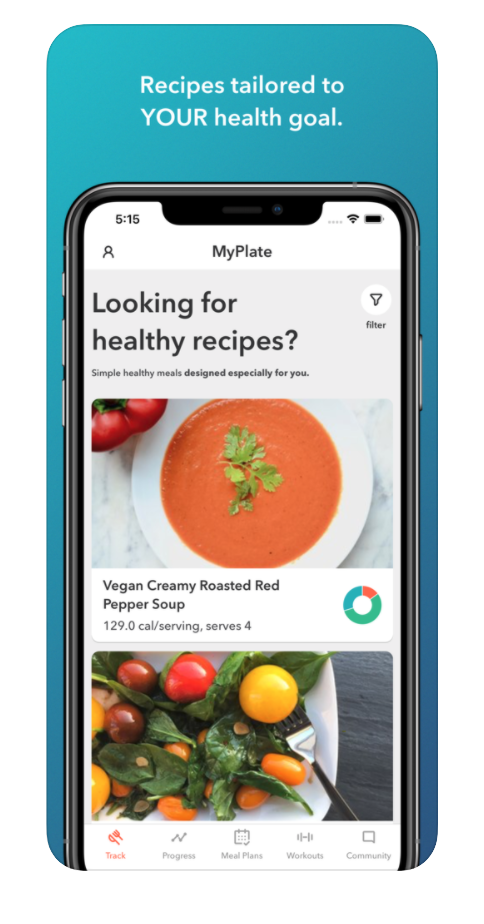 App Store
Best for: New recipes that adhere to a large variety of diets
Not only does MyPlate making counting macros and calories easy, but the app features a ton of healthy recipe ideas and will even help you create an eight-week meal plan with balanced macros in mind. You can also look to their real-time community feature to find support and tips from other people who share your health and fitness goals.
Price: Free
Available on: Google Play and App Store
Review: One person who reviewed MyPlate on the app store said, "Honestly, I thought that if I just ate nothing but healthy food, I would be okay with my weight. I didn't track macros but ate as much healthy food as I wanted. I started to gain weight and realized that I needed to start tracking my food intake. I tried using a few other apps but when I found this, it beat everything hands down! It's simple to use, and even though I don't have the full version (yet), it's not limited AT ALL like the other apps!"
7. LifeSum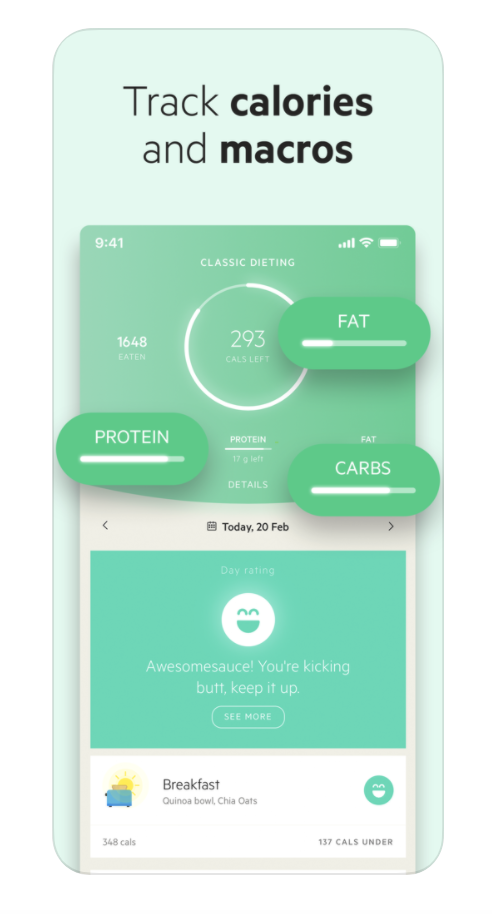 App Store
Best for: Learning how to make better food choices while tracking macros
In addition to tracking macros, LifeSum helps you figure out what foods you should eat a little less of, and instead what you should pack on to your plate. The app gives all food and meals a basic rating, so that you can easily see if you're getting your recommended energy amounts. If knowing what to eat isn't your forte, you can also browse through the app to find recipes aligned with your goals.
Price: Free
Available on: Google Play and App Store
Review: One person who reviewed LifeSum on the App Store said, "This might be the first time I've ever written an app review but this app is amazing. As long as you're diligent with inputting the food you eat, it keeps track of everything for you. Calories, protein, carbs, fat, etc. It tailors all of it to the specific diet you choose and how much weight (if any) you want to lose based on your height, weight, and timeframe."
Source: Read Full Article