With Doctor Strange in the Multiverse of Madness in the books, Thor: Love and Thunder is the next feature film Marvel fans are looking forward to. Arriving this July, Thor 4 promises to shed light on the God of Thunder's post-Endgame journey. Thor: Love and Thunder will also bring Jane Foster back in spectacular fashion, having her take up the hammer as the Mighty Thor. That was writer and director Taika Waititi's decision, but how did it come to be?
Jane Foster returns as Mighty Thor in 'Thor: Love and Thunder'
Thor: Love and Thunder is one of the most hotly anticipated films in Marvel's Phase 4, and much of the excitement stems from Jane Foster's new role. Taika Waititi announced Natalie Portman's return to the franchise at San Diego Comic-Con in 2019, revealing she'd play an iteration of her character inspired by Jason Aaron's Thor comics.
For much of Marvel Comics — and the Marvel Cinematic Universe — Jane served as Thor's (Chris Hemsworth) love interest. However, one comic run saw her taking up Mjolnir and becoming the Mighty thor. Taika Waititi's film promises to see Jane's on-screen counterpart do the same. But what inspired him to pursue such a storyline?
The writer and director recently revealed that bringing in Mighty Thor wasn't always the plan. However, the more he thought about it, the more interesting it sounded. Judging by fan reactions, Waititi made the right call.
Why Taika Waititi decided to bring back Jane Foster
During an interview with Empire, Thor: Love and Thunder director Taika Waititi explained his thought process for bringing Jane Foster back as Mighty Thor. Once he started plotting the film, he realized what an interesting development that would be. From there, it seems he ran with it.
"I didn't know we were going to use the storyline of the Mighty Thor character until we started working out the actual story," Waititi explained. "I was writing and it was like, 'Wouldn't it be kind of cool to bring Jane back into the storyline?'"
One reason for pursuing the Mighty Thor arc also involves giving Jane something more to do. As Waititi told Empire, he didn't want to keep hitting the same notes, especially when a fresh story was right there:
"You don't want Natalie coming back and playing that same character who's walking around with science equipment. You know, while Thor's flying around, she's left on Earth, tapping her foot going, 'When's he going to be back?' That's boring. You want her to be part of the adventure."
It's certainly exciting that Jane will play a more important role in the upcoming Thor sequel. And fans are already loving the character — even if they've only seen a few glimpses of her.
Fans already love Mighty Thor after 'Thor: Love and Thunder' trailer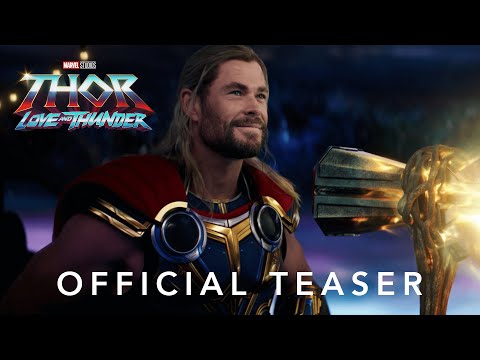 The first teaser trailer for Thor: Love and Thunder only briefly shows Jane Foster as the Mighty Thor, but fans are excited for this take on the character. On Twitter, many were quick to point out how great Natalie Portman looks in the suit. And that's not the only reason enthusiasm has spiked.
With the Mighty Thor coming to the MCU, the franchise promises to bring in another powerful woman — one who will no doubt have some fascinating interactions with the OG Thor and characters like Valkyrie (Tessa Thompson). After Taika Waititi's success with Thor: Ragnarok, moviegoers can't wait to see what the follow-up has in store.
Thor: Love and Thunder hits theaters on July 8, 2022.
Source: Read Full Article