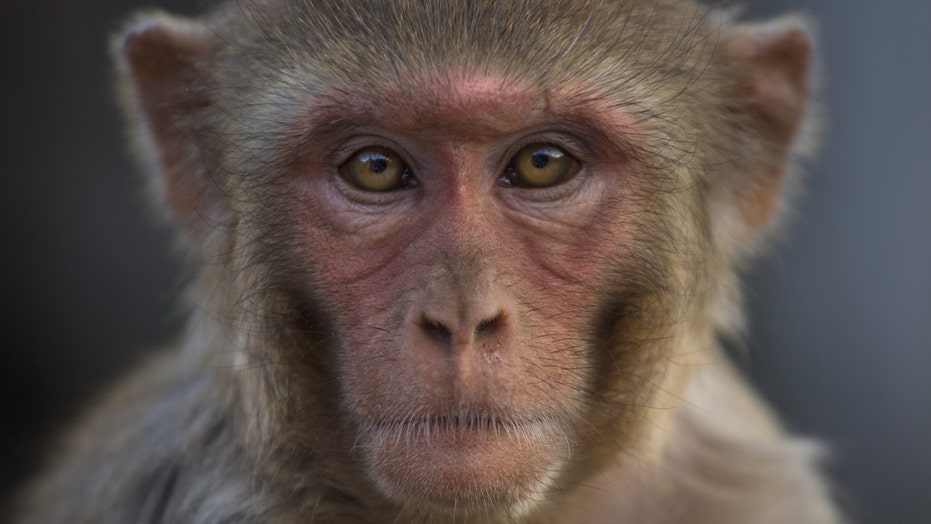 Fox News Flash top headlines for July 17
Fox News Flash top headlines are here. Check out what's clicking on Foxnews.com.
The U.S. government is reportedly investing millions of dollars to breed more monkeys in the name of biomedical research after a shortage of the animals worsened during the COVID-19 pandemic.
According to the scientific journal Nature, demand for the non-human primates in the U.S. has skyrocketed as the U.S. National Institutes of Health (NIH) issued grants to study HIV/AIDS and the coronavirus necessitated the animals' use in vaccine testing last year.
U.S. scientists used 68,257 non-human primates in 2019, according to the Department of Agriculture (USDA) Animal and Plant Health Inspection Service "Annual Report Animal Usage by Fiscal Year."
Speaking to the NIH Division of Program Coordination, Planning and Strategic Initiatives director James Anderson, Nature learned that NIH had convened an internal committee in 2020 to prioritize projects that needed the research monkeys and that China had halted supplying cynomolgus macaques at the onset of the pandemic.
Animal testing has been widely controversial and animal rights groups have clashed with scientists over the issue for years.
"Providing the best, compassionate care for NPRC animals is a top priority and helps ensure research results are scientifically valid. NPRC staff monitors animals daily in order to quickly address any concerns, and all animals receive comprehensive annual checkups, much like humans," the centers said.
"The NPRCs follow regulations and guidelines established by the NIH, the USDA via the Animal Welfare Act and institutional animal care and use committees. In addition, all NPRCs maintain AAALAC Int. accreditation, the gold standard in animal care."
"What happens if [a pandemic] happens again, with another virus in three years?" Anderson asked Nature. "We want to be ready for that."
Source: Read Full Article