Prince Harry and Meghan, Duchess of Sussex officially stepped down from royal duties on March 31 and moved to Los Angeles. After speculation about if they purchased a home and in what area, it was reported that they were renting out Tyler Perry's Beverly Hills mansion.
However, they found a certain issue with living at the star's home now that lockdowns in California are being lifted and are taking steps to keep others from watching their every move. Read on to find out what the duke and duchess are doing to stop it.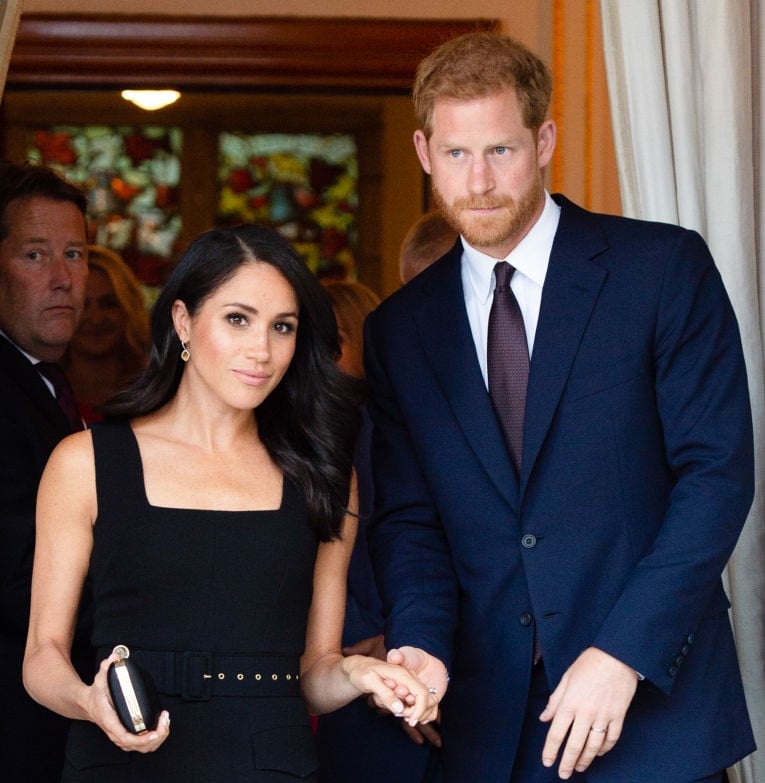 RELATED: Which Royal Does Queen Elizabeth II Trust More Now After Prince Harry and Meghan Markle Stepped Down?
What they're having installed to avoid prying eyes
It widely known that even though they are public figures, the prince and former actress value their privacy, but that's being compromised now that lockdown restrictions are easing in the state.
Perry's eight-bedroom, 12-bathroom Beverly Ridge Estate sits atop a hill creating a bit of an issue now that parks and trails nearby have reopened. According to Hello! Magazine, the problem is that whenever someone in the park hikes up to the highest point of the trail they can see into the home.
In an effort to stop strangers from watching them and their young son, the Duke and Duchess of Sussex are installing privacy screens around the property. They're beefing up security by having several more cameras put it in as well.
At this point, it isn't known if the pair has any plans to buy the home as they have been looking at other places in LA.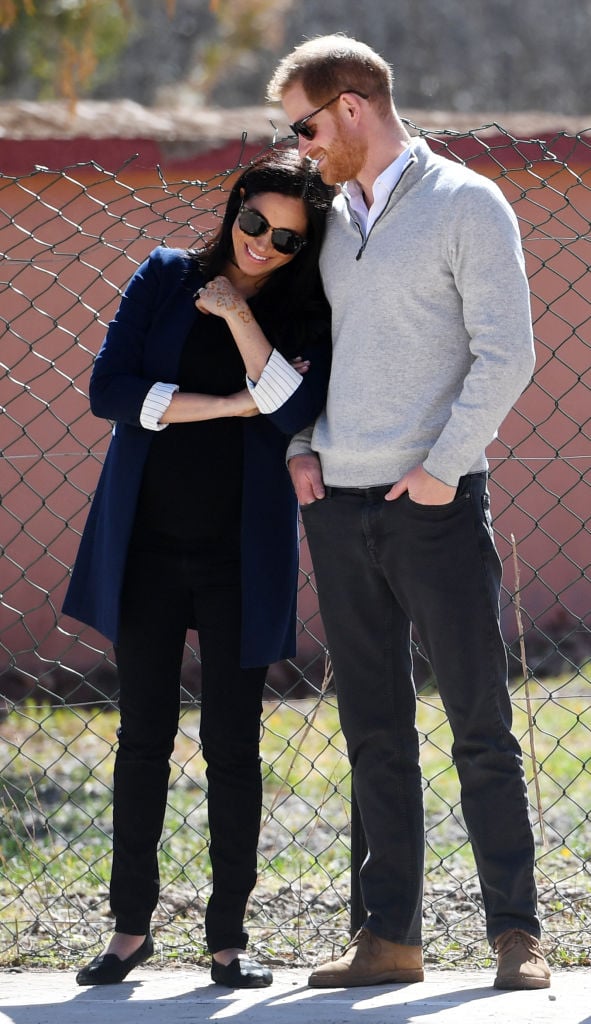 RELATED: Before Meghan Markle, Prince Harry's Ex Cressida Bonas Was 'Spooked' and Overwhelmed By All the Media Attention
They're interested in Kylie Jenner and Mel Gibson's former homes
It's been reported that Meghan and Harry's permanent residence could be elsewhere. The couple reportedly expressed interest in Kylie Jenner's former Malibu home.
"[I] heard they were looking for a house in Malibu," Caitlyn Jenner revealed on the British talk show Loose Women.
Petra Manor is the mansion Kylie once called home. It features eight bedrooms, 10 bathrooms, a swimming pool, a tennis court, an indoor cinema, a bar, a wine cellar, a dance studio, and plenty of outdoor space for Archie and the family's two dogs to play. And best of all is it isn't far from where Meghan's mother, Doria Ragland, lives. Petra Manor would set them back $6.6 million.
But Kyle's pad isn't the only place the duke and duchess have been eyeing up.
The Sussexes are believed to have looked at Mel Gibson's old place, which is also located in Malibu.
The actor's previous property sits on more than five acres and boasts five bedrooms, five bathrooms, a detached guest house, a gym, a fireplace, and an ocean view. The price tag for the estate is $13.4 million.
Source: Read Full Article