But Woody says stakes are much higher for McConaughey when it comes to a DNA test, "I mean, he feels like he's losing a father."
Woody Harrelson is sharing his thoughts on the wild possibility that he and Matthew McConaughey are related.
While appearing on Tuesday's episode of "The Late Show with Stephen Colbert," the actor reacted to his "True Detective" co-star's recent shocking comments, in which he revealed they could be half brothers.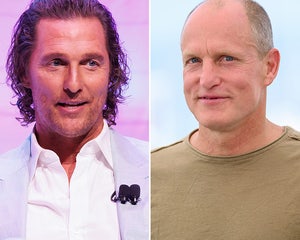 Here's Why Matthew McConaughey Thinks Woody Harrelson Might Be His Actual Brother
"Well, I'll just say there is some veracity to that thought," Harrelson said to Colbert after he brought up McConaughey's remarks, "because we talked to Ma Mac, Matthew's legitimate mother, and she let us know one time — it's crazy, we were in Greece. We were watching the U.S. team win the World Cup, and I don't know, I mentioned something about regrets. And I said, 'You know, it's odd that my father has no regrets.' And I've known Ma Mac a long time, and she goes, 'I … knew … your father.'"
"It was the ellipses I found a little troubling or interesting," Harrelson added. "'I knew your father.'"
When Colbert asked the 61-year-old how he'd "describe" McConaughey's mother's "pause," Harrelson said, "Filled with innuendo," to which Colbert joked, "a pregnant pause perhaps."
Harrelson went on to point out how McConaughey's birthday, and the time when the actor's mother, Mary, apparently "knew" Harrelson's father adds to the possibility that they're half brothers.
"The year of his birth, nine months before," he said, "she was on a sabbatical from her relationship with his supposed father Jim."
Unable to render YouTube Video.
Harrelson added, "The thing is we want to go and test. But for him, it's a much more big deal. I mean, he feels like he's losing a father. But I'm like, 'No you're gaining a different father and a brother.'"
His comments come just a week after McConaughey first shared the possibility that he and Harrelson are brothers.
While chatting with Kelly Ripa for her SiriusXM "Let's Talk Off Camera" podcast, McConaughey talked about his long friendship with Harrelson when things took an unexpected left turn.
"You know, where I start and where he ends, and where he starts and I end, has always been like a murky line," he said. "And that's part of our bromance, right?"
He noted that for years when their respective families would see pictures of them, they might get confused as to which of them it was in the photo. And then, there was a stray comment his mother made during a trip to Greece that set him and Harrelson down an investigative path.
"In Greece a few years ago, we're sitting around talking about how close we are and our families, and my mom is there, and she says, 'Woody, I knew your dad,'" McConaughey said. But it's how she said it, apparently, that mattered.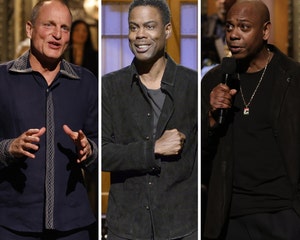 Saturday Night Live Monologues: 7 Of The Most Controversial
"Everyone was aware of the ellipses that my mom left after 'knew,'" he said. "It was a loaded K-N-E-W."
As he and Harrelson weighed the heft of that word, they started doing some quick personal history digging and math, where McConaughey says they "found out that [Harrelson's] dad was on furlough at the same time that my mom and dad were in their second divorce."
"Then there's possible receipts and places out in West Texas where there might have been a gathering, or a meeting, or a 'knew' moment," he continued. But they've yet to take it any further.
As Harrelson mentioned during his interview with Colbert, McConaughey told Ripa that while he and Harrelson have talked about getting DNA tests to find out the truth, it's a very different situation for him and Harrelson.
"It's a little harder for me because he's asking me to take a chance to go, 'Wait a minute, you're trying to tell me my dad may not be my dad after 53 years of believing that?'" McConaughey explained.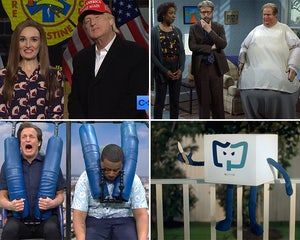 Woody Harrelson SNL Sketches Ranked: Trump Derailment, Whale, Cologuard and Anti-Vax Rant?
"This is what we're on the precipice now," he said. It's clear that with his bigger stake, this one will be waiting for McConaughey to decide — if he ever does — to pull the trigger and possibly realign his understanding of his own family.
McConaughey and Harrelson are teaming up for another project together: the Apple TV+ series "Brother from Another Mother, in which they'll play fictionalized versions of themselves.
The new half-hour series — coming after they collaborated on "Welcome to Hollywood," "EdTV," "Surfer, Dude," and "True Detective" — is all about family, featuring the laughs and conflicts that come when they try to bring their families together to live on McConaughey's ranch in Texas.
"Brother from Another Mother" will run 10 episodes and comes from creator David West Read. McConaughey and Harrelson will both star and executive produce. It does not yet have a release date.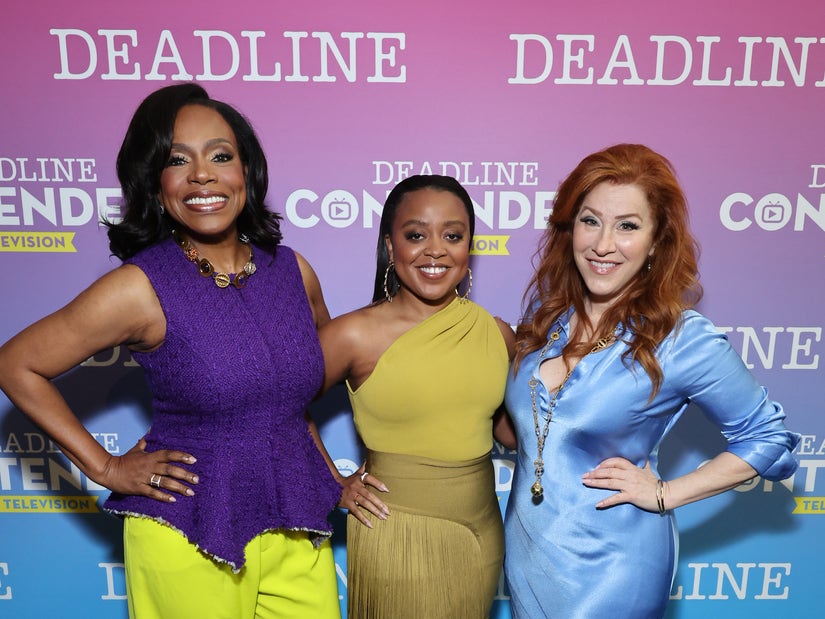 Source: Read Full Article