Put these dates in your Google Cal rn:
You've been a bit… gloomy lately. It's not that you haven't been shining—you're a Leo, for goodness sake, you're always radiating! But with nonstop miscommunications due to Mercury Retrograde, not to mention the Pisces season fog clouding your judgement, heavy nostalgia is making you feel somewhat stuck in the past. Suffice it to say, it's been somewhat of a downer.
Thankfully, on March 9th, a Full Moon in Virgo helps you get organized. Under this electric sky, you're presented with an exciting opportunity that may result in an unexpected payday. This monetary bonus makes you feel confident and inspired—you're on the right track! On top of that, Mercury finally concludes its retrograde cycle that very same day. So, by the second week of March, you'll no longer feel the need to text your ex for approval. Hit that mute button, baby! It's onward and upward.
And this celestial glow-up is right on time: On March 19th, the Sun shifts into like-minded, fiery Aries and you're feeling the flames. The Sun's movement into this spirited sign is basically a cosmic vibe-check. Now, your chart is ignited, and you're ready to go on a real adventure. When the Moon joins the Sun in this sign on March 24th, it's time to take you theatrics on tour: Embody the jet-set lifestyle by planning spontaneous travel, diving deeper into your creative passions, or enrolling in a program that sparks curiosity. You're expanding your reach, and with Aries season serving up some serious flavor, you're ready to kick it up a notch! Bam!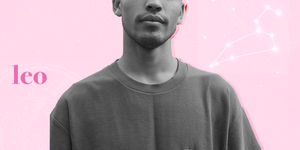 But before you head to the airport, there's one more very important detail to note for the month ahead. On March 21st, stoic Saturn is shifting into Aquarius (your opposite sign) for the first time since 1991. This is major, lion love—especially as it pertains to your relationships. Leos born between 1991 and 1994 will begin to experience their Saturn Return (which, from an astrological perspective, signifies the start of adulthood).
But regardless of your birth year, Saturn's motion into Aquarius is serious business. This committed planet is preparing to occupy your partnership zone for the next three years, which will send cataclysmic shockwaves across all relationships. It takes Saturn 29 years to complete an orbit, so this is a rare opportunity to explore true interpersonal growth. Whether you're signing a professional contract or saying, "I do," one thing's for sure—this next chapter will be sure to change your life forever!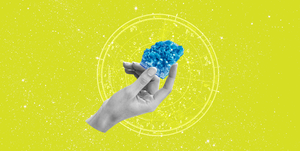 Source: Read Full Article