A YouTube star died on his 25th birthday after the car he was riding in crashed into a pole in Los Angeles, according to his family.
Corey La Barrie, a well-known vlogger who has more than 340,000 subscribers on YouTube and thousands more on Instagram, died from injuries sustained in a car crash Sunday night in the LA neighborhood of Valley Village. The driver of the car was injured in the crash, and a Los Angeles Police Department spokesperson Tony Im told BuzzFeed News that he will be arrested after he is discharged from a hospital.
Police have not identified the driver, and La Barrie's family members posted about his death on Monday.
Lissa Harrison, his mother, said on Instagram that her son "was very drunk and got into a car with a drunk diver."
"No words can describe the sadness I feel in loosening a child. It just feels so unreal and I'm overwhelmed with grief," she wrote. "I love you so much Corey and will miss you so so much. It's just so unfair."
According to police, a McLaren sports car with two men inside was speeding around 9:40 p.m. Sunday before the driver lost control, ran off the road, and collided with a stop sign and a tree, seriously impacting the passenger's side of the vehicle. First responders took the driver and passenger to the hospital, where the passenger died.
La Barrie's brother, Jarrad, also alleged that alcohol was a factor in the accident, writing on Instagram that "Corey passed away last night in a car accident with his drunk friend driving…
"This is the hardest thing I've ever had to do i don't how I'm suppose to do this without you i miss you so much already this isn't fair thank you for always being the best big brother i could ask for i love you so fucking much life's never gonna be the same without you R.I.P❤️ P.S say hi to grandad and grandma for me i love you," Jarrad La Barrie said.
La Barrie's mother and brother did not immediately respond to a request for comment from BuzzFeed News.
Earlier that day, the YouTuber had been livestreaming his birthday celebration on Twitch with some of his friends. The 25-year-old was raising money for a new computer, according to the stream, while dancing and drinking champagne.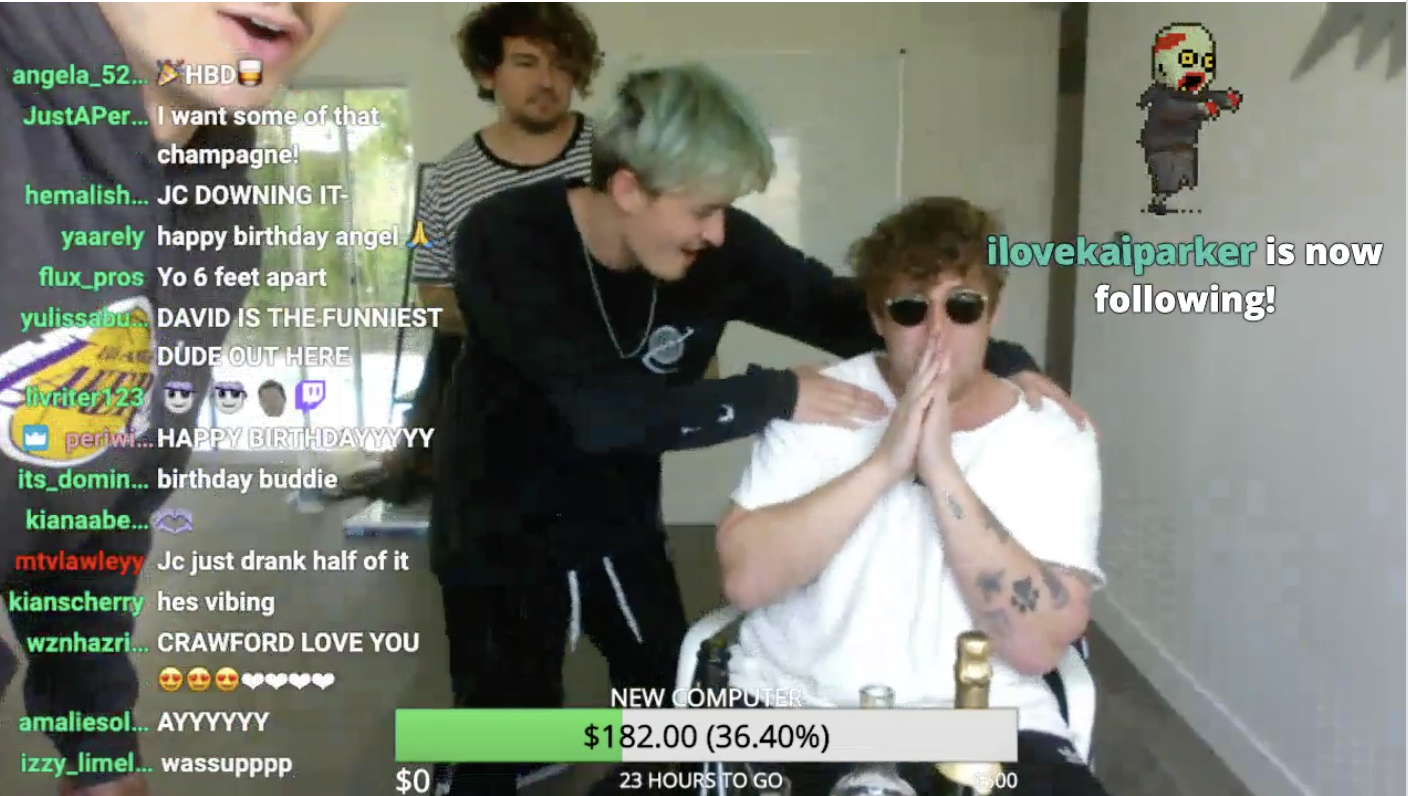 The content creator mostly posted videos of him and his friends joking around. In one of his most recent YouTube episodes, La Barrie had his roommates "transform" his quarantine hair and beard. The YouTuber lived with several other social media stars in the "C4 House" in LA.
The last message he wrote on Twitter was thanking people for the birthday wishes. It's gone viral, with thousands of users leaving comments like, "Corey please let this be a joke."
Fellow YouTubers and fan also expressed their disbelief and sadness across social media, recalling how much joy and laughter La Barrie brought to their lives.
"You were such a bright spirit and a beautiful soul," Carter Reynolds, another well-known content creator, wrote on Twitter. "PLEASE DON'T DRINK AND DRIVE."
BuzzFeed News reporter Lauren Strapagiel contributed to this report.
Instagram
YouTube
Brianna Sacks is a reporter for BuzzFeed News and is based in Los Angeles.

Contact Brianna Sacks at [email protected]

Got a confidential tip? Submit it here.
Source: Read Full Article