TL;DR:
Bilal and Shaeeda appear on90 Day Fiancé Season 9.
He says he initially wasn't interested in being on TV but she convinced him to do the show.
Bilal says he realized the show had never had another couple like them.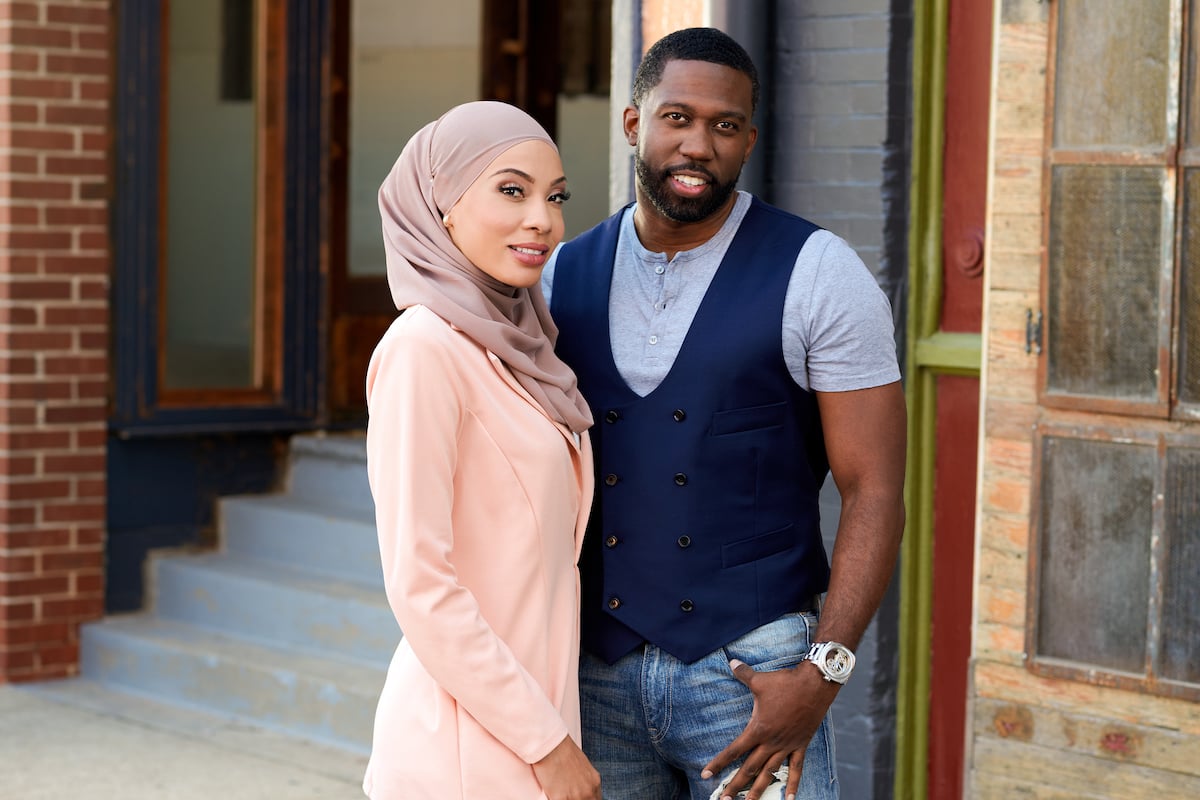 One of the newest 90 Day Fiancé cast members is weighing in on why he agreed to do the TLC reality show. Bilal, who is from Kansas City, and Shaeeda, who is from Trinidad, are baring it all on season 9 of the popular series, which premiered April 17. But why invite complete strangers to comment on your relationship? For Bilal, it's all about representation. 
Bilal and Shaeeda star on '90 Day Fiancé' Season 9  
Bilal, 42, and Shaeeda, 37, are one of several new couples who joined 90 Day Fiancé this season. The couple connected online and were engaged within a week of their first time meeting in person. But they're facing some bumps on the road to happiness. 
Bilal is a divorced dad of two who isn't sure he wants more kids. Shaeeda, who until recently was still living at home with her parents, wants a family of her own. Plus, Bilal wants his bride-to-be to sign a prenup, which she isn't happy about. Will they be able to make it work now that she's moved to the U.S. to be with him? Shaeeda isn't sure, especially once she starts to suspect she's been sold a false bill of goods when he takes her to his modest childhood home rather than the larger, niecer house he actually lives in.
"I still love Bilal but I'm worried that he's not being real," she said (via ET). "I think he's a little delusional with carrying this image and living in, in the Caribbean we call it a two-by-four home."
Bilal says he initially wasn't interest in being on the TLC show 
Bilal and Shaeeda recently sat down with Deadline to talk about their experience on 90 Day Fiancé. He said he initially had no interest in being on the TLC show. But Shaeeda convinced him to sign on. 
"She beat me up about it over and over again," he said. Eventually, however, he realized that his and Shaeeda's story was one that might be new to the show's viewers.
"I think the trigger for me was I didn't see a couple that resembled us," he said. "We're both Muslims, born and raised, and I didn't see another couple who were both Muslim from the diaspora, somebody who is from Trinidad represented and also somebody who is African-American."
He added that he wanted people to see a Black man from the inner city in the Midwest who "became successful in his own right."
Viewers love that '90 Day Fiancé' showcases 'real stories'
Deadline also spoke to Matt Sharp, the CEO of 90 Day Fiancé producer Sharp Entertainment. He offered his take on why the series continues to resonate with viewers after so many seasons on the air.
"We wanted to do something completely different and tell real stories," he said. "And I think the authenticity really comes through when you watch this show … we are following real journeys. We have not put anyone together."
Bilal said he was excited to show that love isn't necessarily constrained by geography.
"Who's to say the person you're meant to be with has to live right down the block, or live in the same city or the same state or even the same country? … I thought it might be pretty good to be able to showcase [to] the world this because I know that there are other people out there looking for love as well."
90 Day Fiancé airs Sundays at 8 p.m. ET on TLC.
Check out Showbiz Cheat Sheet on Facebook!
Source: Read Full Article