Hannah Ferrier from Below Deck Mediterranean shared that she's doing a little too much online shopping and eating (in her bathrobe) as she hunkers down with her boyfriend.
Like many people who have self-quarantined, Ferrier is passing the time binging on podcasts, television, and movies. But also online shopping. She recently tweeted, "Must. Stop. Online. Shopping." Podcaster Kate Casey asked her to give her a heads up if she finds anything good online.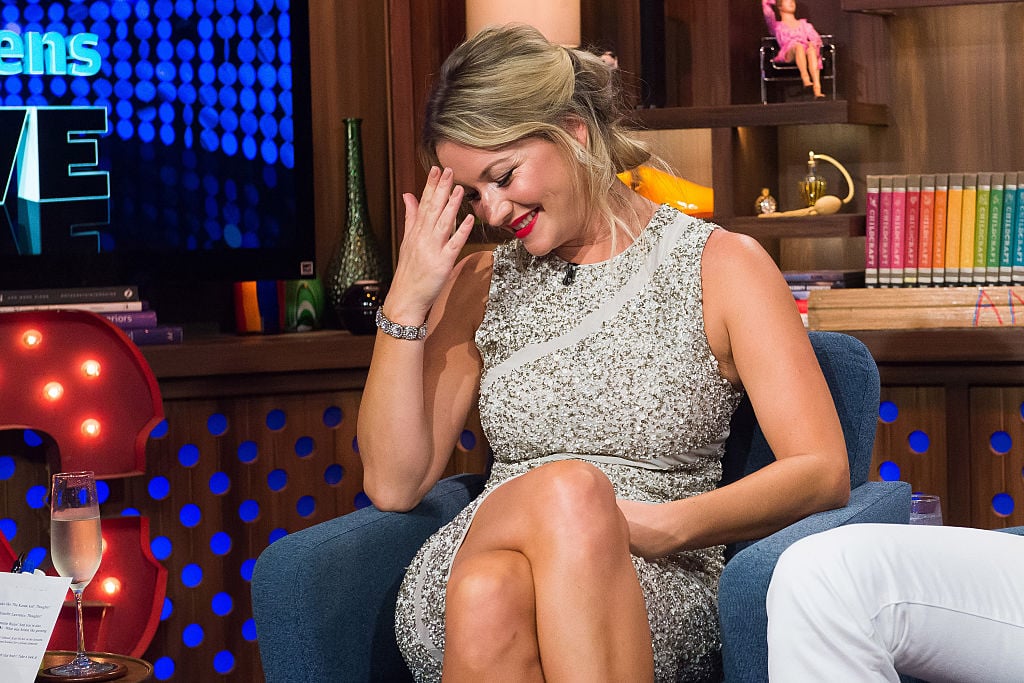 Ferrier replied, "Aughhhh. I'm buying everything… it's ridiculous." Another person commented that not being able to go out is providing the rationale to shop online. "Hahahaha – that's what I'm doing!! I'm like 'well – no restaurants, no wine, no Uber's and cooking heaps so add to cart."
Nothing else to do but shop and eat
Ferrier also tweeted a photo of her delicious dinner. But wrote, "Must. Stop. Eating." Fans reacted that her meal looked wonderful and the photo was making them hungry.
She also started a Twitter poll tweeting, "I'm going crazy. My girlfriend and I have run out of trivia so we are starting on Twitter polls." When one fan remarked about how the polls being boring, Ferrier replied, "I knowwww… it's like I'm bored or something."
Ferrier also asked, "Anyone else spending ALL their time in their bath robe?? Hope you guys are staying sane during these difficult times." Mercedes Javid from Shahs of Sunset replied, "i just took a shower. it was pretty much the most important thing to do , only 2nd to caring for my baby boy." Ferrier joked, "I've been doing face masks and LED light therapy every day. I need a baby to look after."
Ferrier also shared the same bathrobe question on Instagram. Stew Anastasia Surmava hilariously replied, "No I've just been sitting around naked to be honest 😂😂 just bathrobe is ded next best choice 💋." Ferrier and Surmava were close friends after working together last season. "Hahahaha. It's too cold here for that!! I miss you chicka 💗💗💗," Ferrier replied.
She is also passing the time with her boyfriend
Ferrier also tweeted that she's been laughing about some of the new memes, but her boyfriend is taking them too literally. "My boyfriend doesn't have Instagram and is working from home so I've been reading him out meme's but he takes them all so literally and he's really taking the fun out of insta for me #corona," she tweeted.
Below Deck deckhand, Abbi Murphy said she's got the same thing going on with her husband. "My husband is the same way! I'll die laughing at something & show him & he's always like 'I don't get it.' it's a meme killer," she replied. Ferrier also wondered if all this togetherness would prompt some couples to break up. "I wonder how many relationships will end in the next 2 weeks…," she tweeted early into the quarantine. Adding, "Hahaha. I hear you!! I was just saying to my boyfriend last week that we need to try and spend more time together and day 2 and I'm ready to kick him out and risk it."
Of course, Twitter fans wanted more intel on the boyfriend.  "Wait a minute, Boyfriend. tells us more," one person replied. Only months ago, Ferrier shared that she and her boyfriend celebrated one year together. "1 year driving the same man crazy… 💗💗💗," she shared on Instagram along with a photo.
Source: Read Full Article