Marisa Ramirez was just an average California teenager when she was allegedly propelled into stardom by a simple Polaroid photograph. The Blue Bloods star spent her early teens as a print model for local catalogs and eventually became a household name.
Ramirez was a worldwide success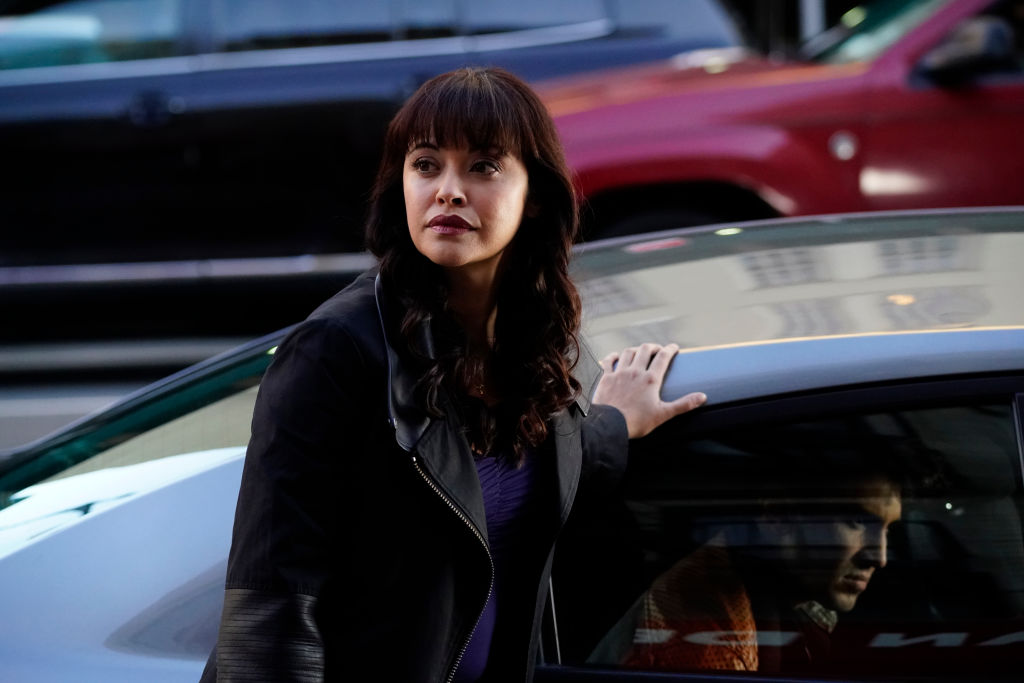 Her early modeling career took her all over the world and helped her develop opportunities in the day time acting community. As a model in countries including Italy and South Africa, Ramirez was building her resume and her confidence to help her begin her TV career. As a global modeling talent, Ramirez was building up the credentials to move on to acting. Rumor has it, she was quite shy, despite her modeling success and needed to take acting classes to get the jump she needed to move onto the screen. After moving back to the states, she secured a role as an MTV host, which pushed her to tackle more challenging roles.
Marisa Ramirez was a rising daytime star
Marisa was no stranger to daytime TV when she was first nominated for ALMA and NAACP Awards. Her work as Gia Campbell on General Hospital from 2000-2002 made her face recognizable across the country and earned her three award nominations during that time. Shortly thereafter, she left General Hospital after she'd accepted a regular position on network TV's series Miracles. Unfortunately, the show was canceled after only one season. This didn't stop Ramirez from rallying and returning to the daytime ranks as a regular on the popular soap opera The Young and the Restless.
Ramirez has held a regular role on CBS' Blue Bloods for seven years
Ramirez plays detective Maria Baez on the series which she calls the "perfect marriage" between a cop/procedural show and a family drama.  The drama is about several generations of New York City law enforcement and draws upon family loyalty to spur some of the show's most dramatic moments. Starring Tom Selleck as the head of the Reagan family and NYC police commissioner and Donnie Wahlberg as his son, the show has some big-name actors holding the reins and bring its massive success.
Marisa Ramirez loves her role as Detective Baez
Not only was it a pleasant surprise for Ramirez to realize she was going to be a regular on the show, but she has noted in several interviews that she just really loves the cast of Blue Bloods. She especially has a great relationship with her on-screen partner, Donnie Wahlberg, who plays Danny.  She mentions that Wahlberg isn't much like his super-serious character and that she and Wahlberg spend a lot of time laughing on set. "It's really amazing how many days—how many hours we've spent laughing." She gushes, "You know, you don't get to do that at work a lot with people. You know, a lot of people don't get to work with people that they really enjoy being around. So, we're just so lucky that we get to go to work and laugh, and have a good time, and still make a TV show that people like."
Blue Bloods has been renewed through 2020
The show was renewed for the 2019-20 season, which marks its 10th season on CBS.  Kelly Kahl, who is the current president of CBS Entertainment, released a statement in early 2019 regarding the popularity of the show.  She said the show has "attracted an average of over 13 million passionate viewers each week for nine years…the show will continue to be a vital component of the CBS schedule next season." Luckily for fans, it looks like the show will continue to be a part of the weekly lineup.
Source: Read Full Article