Nearly a week after revealing he tested positive for COVID-19 (coronavirus), Vishal Parvani from Family Karma says he's starting to feel better.
Parvani shared on Instagram in late March he tested positive for the virus but was resting and taking care of himself. Although Parvani is young, he is also immunocompromised. He shared during a recent episode that he has Crohn's disease.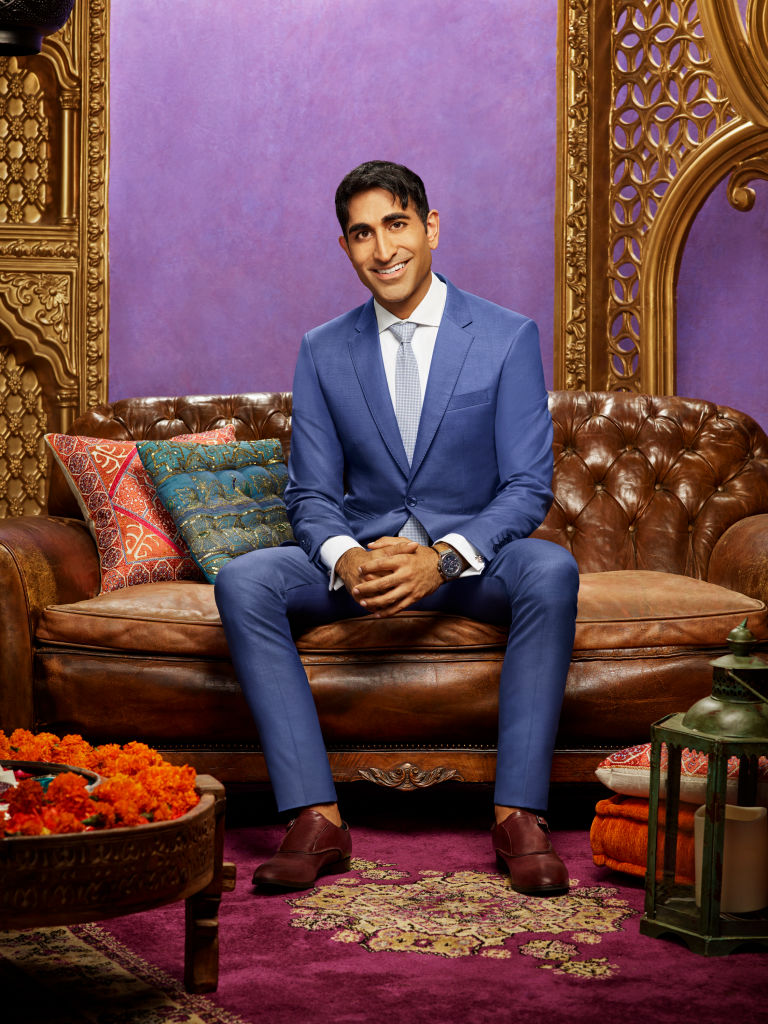 "Please Stay Home," he began his post and video. "Hey guys, I have been self-quarantining for the past 2 weeks. After finding out that I was exposed to someone who tested positive for covid 19, I immediately got tested since I'm immunosuppressed. I was tested positive. I'm doing well, but just wanted to emphasize to everyone – please stay home. We will get through this together."
Feeling stronger and wants to give back
Parvani shared a few images and posts about how he was recovering at home. He posted a photo of some extremely healthy juice he created every morning. Plus, he enthusiastically engaged with cast members and fans on Twitter during the latest explosive episode of Family Karma.
On April 1 he offered an update. "Thanks everyone for your well wishes! Lets think of ways we can give back to to the real heroes, the healthcare workers, as they are putting others safety first before themselves everyday!" he began his post along with a new video.
"Would love some suggestions, please let me know! Send me pictures or videos of you helping during these uncertain times. I challenge you to #goviralnotviral. Remember staying at home helps the most, and if you need company you can watch #familykarma – so you can #stayhomewithbravo :)."
He'd like to donate his plasma to help other patients
Physicians are exploring the option of using plasma from recovered coronavirus patients to help those still fighting. "Thank you for your willingness to donate plasma to treat patients seriously ill with COVID-19," according to the American Red Cross. "This plasma is also called convalescent plasma.  Plasma from people who have recovered contains antibodies that attack the virus and is being evaluated as a treatment for coronavirus patients."
In his video, he announced the day was "Abs Wednesday" and shared he was feeling much better. "I'm still going to be in isolation for some days now, but during this time I was thinking of some ways I could give back," he pondered. "And I called an infectious disease doctor today and asked if I could donate blood once I'm in the clear. And he mentioned to me that FDA approval will hopefully happen soon. So where I can donate my plasma and they can check for antibodies and hopefully distribute it to patients."
He encourages anyone who has had coronavirus to consider giving back too. Parvani wants to help in any way he can, through donating supplies to the medical community or by just giving money. He also opened his comment section to ideas from others. One person suggested he reach out to Bethenny Frankel from The Real Housewives of New York City. Her non-profit organization spearheaded an effort to distribute more than one million masks.
Another person suggested he share his story on the new version of Watch What Happens Live with Andy Cohen. Both Parvani and Bravo producer Andy Cohen recovered from coronavirus.
Family Karma airs Sunday night at 9 p.m. / 8 p.m. central on Bravo.
Source: Read Full Article