Not every Disney owned and created film became available on their subscription service at its launch date. Some Disney+ original movies, Disney live-action theatrical releases, and even 21st Century Fox favorites are available for binge-watching on this streaming platform starting this March. 
From Marvel's Academy-award winning film Black Panther to Ice Age to Stargirl, here are the movies coming to Disney's streaming platform, Disney+, this March.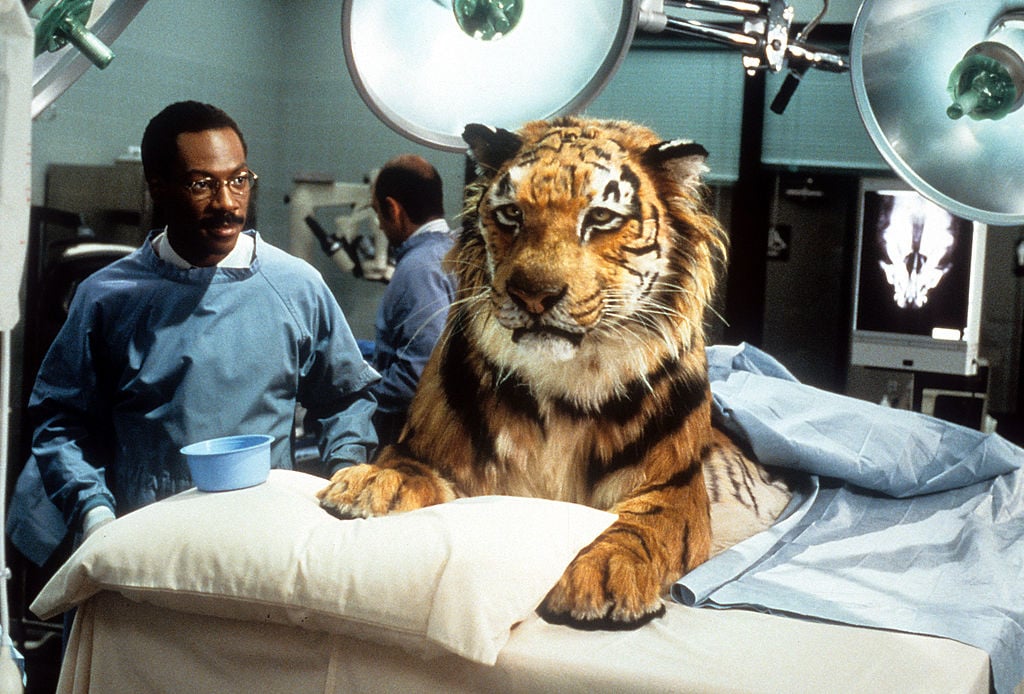 On March 1, 'Doctor Dolittle 2' and 'Ice Age' debut on Disney+
On the first day of March, Disney adds two already-released movies to their platform. One of those is Doctor Dolittle 2, the comedy starring Eddie Murphy. (Disney already created a newer version of this story, titled Dolittle, featuring Robert Downey Jr. that is expected to make its debut on this streaming platform in the coming months.)
Thanks to their merge with 21st Century Fox (also known as 20th Century Fox,) the animated film Ice Age joins Disney+. This movie tells the story of one mammoth who ends up taking care of a human baby. 
March 4, 'Black Panther'
Black Panther, featuring actors Chadwick Boseman, Lupita Nyong'o, and Michael B. Jordan, premiered in cinemas during 2018. Since its theatrical premiere, Netflix added this Marvel movie to its library. Now, it's making the switch to Disney+, where other superhero flicks like Avengers: Infinity War and Avengers: Civil War are also available for binge-watching. 
March 5, 'Bedtime Stories'
Imagine if your bedtime stories actually came to life. In this live-action film that's exactly what happens to one family, with Adam Sandler as the "Hotel handyman," who tells stories to his niece and nephew. Bedtime Stories is available on Disney+ March 5.
The Disney+ original movie, 'Stargirl,' premieres on March 13
Disney is creating its own movie version of this best-selling book. In it, Grace VanderWaal appears as the title character, a new, musical, magical girl at school who befriends Leo Borlock, the narrator of the novel. As a Disney+ original movie, Stargirl premieres exclusively on the streaming platform this March.
March 15, 'G-Force'
If you love animals, action, and adventure, this animated film is perfect for you. G-Force is the story of a guinea pig named Darwin and his team of super cool rodents. This movie, originally released in 2009, premieres on Disney+ on March 15.
March 25, 'A Wrinkle in Time'
As one of the most recently released movies joining Disney's streaming platform, A Wrinkle in Time debuted in cinemas during 2018. The film starred celebrities like Reese Witherspoon, Mindy Kaling, Chris Pine, and Oprah Winfrey. 
Euphoria actress, Storm Reid, portrayed one of the main characters named Meg Murry. Together with her brother and friend, the trio travel to a strange new planet in such of Meg's father, Mr. Murry. Now, this movie joins Disney's streaming service. A Wrinkle in Time premieres on Disney+ March 25, 2020.
Other award-winning films, some created by Lucasfilm, Marvel, Pixar, National Geographic, and 21st Century Fox, are available on this streaming platform. To learn more about Disney+ and to subscribe, visit their website.
Source: Read Full Article