Fans had to say goodbye to another original character on Grey's Anatomy. However, this character was given a very unexpected ending.
Find out why they're angry about Alex Karev (Justin Chambers)'s ending and even wishing there was a heartbreaking death instead. [Spoiler alert: Warning spoilers for the episode "Leave a Light On" of Grey's Anatomy!]
Alex Karev's last episode of 'Grey's Anatomy' aired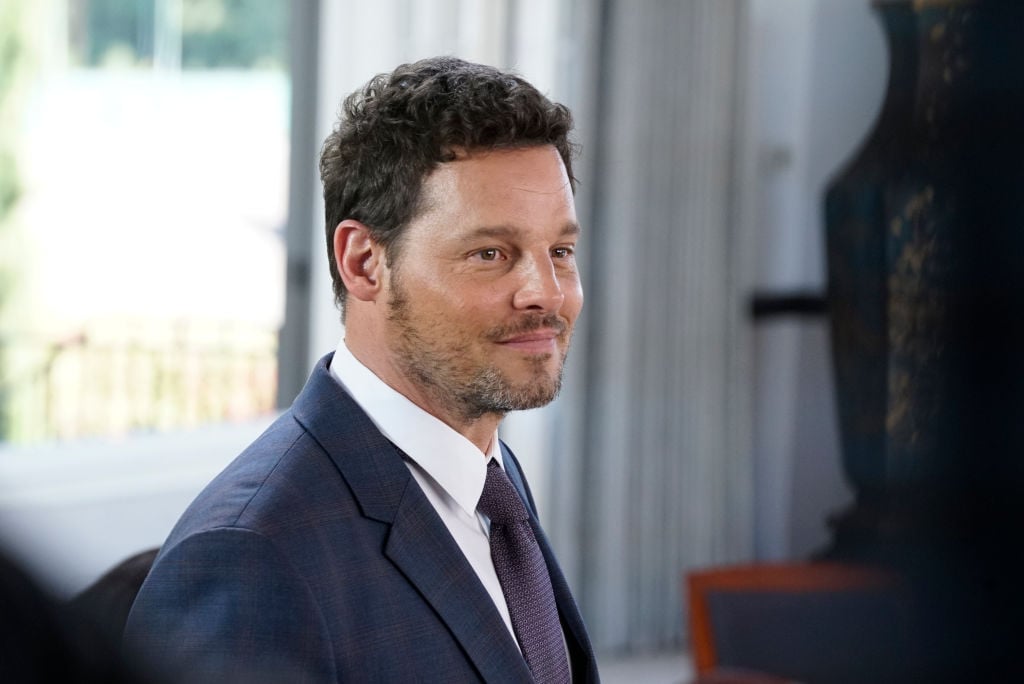 The last episode with Alex Karev is called "Leave a Light On." It showed Jo (Camilla Luddington), Meredith Grey (Ellen Pompeo), and Miranda Bailey (Chandra Wilson) receiving letters from him.
"This is not the way I wanted to do this but you know me. Any chance to take the easy way out. Maybe that used to be true. I don't know," read his letter to Meredith.
Throughout the episode we get clips from Alex's early days at the hospital. Alex revealed that he called Izzie (Katherine Heigl) earlier in the season so she could help Meredith with her trial. That's when he learned Izzie has been living as a single mom with their twins and is working as a surgical oncologist. Fans eventually find out he left Seattle to be with Izzie and their twins in Kansas.
In real life, Chambers decided to quit the show. "There's no good time to say goodbye to a show and character that's defined so much of my life for the past 15 years," he said in a statement given to Deadline. "For some time now, however, I have hoped to diversify my acting roles and career choices. And, as I turn 50 and am blessed with my remarkable, supportive wife and five wonderful children, now is that time."
The statement continued, "As I move on from Grey's Anatomy, I want to thank the ABC family, Shonda Rimes, original cast members Ellen Pompeo, Chandra Wilson and James Pickens, and the rest of the amazing cast and crew, both past and present, and, of course, the fans for an extraordinary ride."
The showrunner said it was impossible to say goodbye
Showrunner, Krista Vernoff gave a statement to Us Weekly about Chambers' exit from the show. She focused on how hard it was to write the character off the show.
"It is nearly impossible to say goodbye to Alex Karev," said Vernoff. "That is as true for me and for all of the writers at Grey's Anatomy as it is for the fans. We have loved writing Alex. And we have loved watching Justin Chambers' nuanced portrayal of him."
She continued, "For 16 seasons, 16 years, we have grown up alongside Alex Karev. We have been frustrated by his limitations and we have been inspired by his growth and we have come to love him deeply and to think of him as one of our very best friends. We will miss him terribly. And we will always be grateful for his impact, on our show, on our hearts, on our fans, on the world."
Fans are wishing he died instead
Fans who love the relationship between Jo and Alex weren't happy with this ending. Others thought it went against all of the change the doctor went through on the show. Many of them tweeted that they wished he died instead.
One fan tweeted, "alex and april ditching character development by getting back together with their exes after serving soulmatery storylines for years #GreysAnatomy." Another fan tweeted, "All im [sic] saying Justin Chambers, aka Dr. Alex Karev, if you had time for a stupid a** voice over for letters than you had time to film one episode to die. Because that was just bullsh*t and I cannot handle it. #GreysAnatomy."
Jo will have an interesting road ahead of her. Alex left her everything including his shares in the hospital. Time will tell how fans will take watching it after Alex left her.
Source: Read Full Article