Even during her own journey through transition and her eventual gender confirmation surgery, Jazz Jennings has always made a point of supporting her fellow trans peers. Jazz has paid particular attention to her close friend, Noelle Jaclyn, who struggled to raise the necessary funds to pay for bottom surgery out-of-pocket.
On the Mar. 17 episode of TLC's I Am Jazz, "Somewhere Over the Rainbow," Noelle's gender confirmation journey finally came full circle.
Jazz accompanied her longtime friend to San Francisco, where she was slated for bottom surgery with Jazz's surgeon, Dr. Marci Bowers. When Noelle arrived in California, she opened up about the many challenges she'd faced on the road to becoming her authentic self.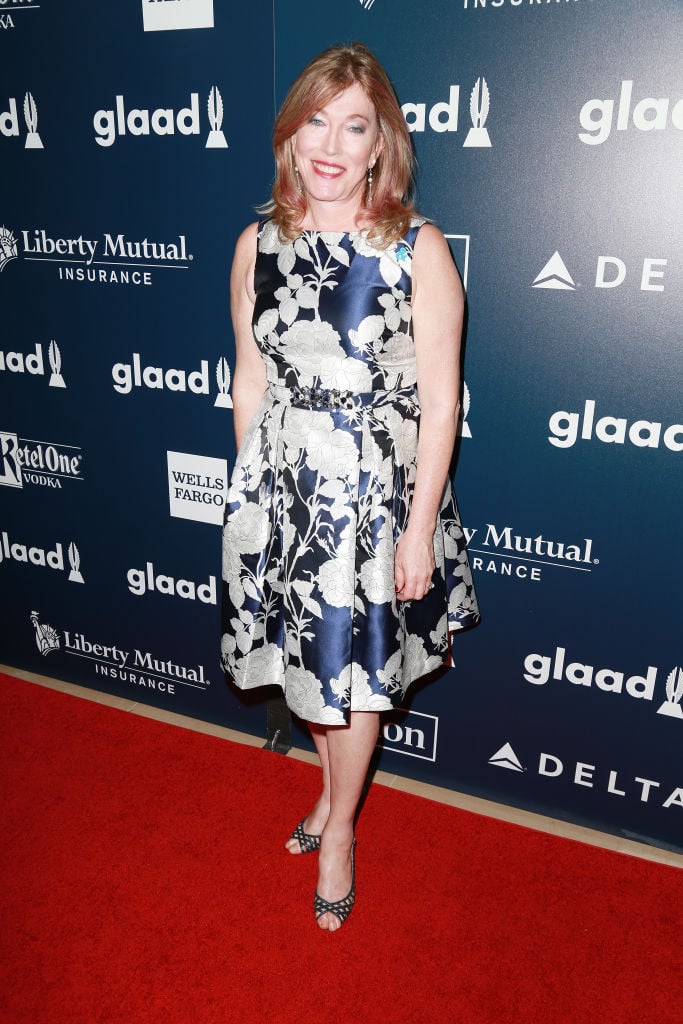 Noelle said she was 'nothing but excited' for bottom surgery
On the latest episode of I Am Jazz, Noelle said she was thrilled about her upcoming bottom surgery, which she'd waited for for years.
"I am nothing but excited for my surgery," the teen told TLCproducers. "Right now I'm just impatient. I want it to happenalready."
While Noelle knew that many people's nerves mounted as theyapproached their surgery date, she didn't feel that way at all. "I've just beenwaiting for this for so long," she shared. "I don't think I've been more readyfor anything in my life."
And although Jazz's drag show fundraiser for Noelle had raised only $20,045 instead of the hoped-for $25,000, Noelle's family decided to move forward with the planned surgery.
Still, Jazz explained, she hoped to raise more funds to help out her friend. "I want her family to have peace of mind," the I Am Jazz star explained. "I told her I was gonna help her reach the goal, so I'm gonna do that."
Jazz headed to San Francisco to visit Dr. Bowers with her friend
Just before Noelle met with Dr. Bowers in San Francisco for her pre-surgery appointment, Jazz said she was thrilled that her friend was finally getting the procedure she'd longed for for so long.
Meanwhile, Noelle's mom, Cheryl, said she was thankful to have Jazz and Jeanette Jennings along for the ride with them. "It's definitely reassuring to have Jazz here with us," she said, especially because her surgery was already over (and successful). Cheryl added, "It's always nice to have somebody who's gonna comfort you and just be there."
In the hospital room, Noelle told Jazz she was finally realizing just how much her life was about to change. "All those lasts I'm gonna have, like the last time I'm gonna go to the bathroom standing," the I Am Jazz guest star joked.
Still, Noelle told Jazz that, "I feel nothing but excitement. There's no nervousness on my end." Jazz agreed, saying that she'd felt "the most intense butterflies ever" before her own gender confirmation surgery—but in a positive way—and that she'd never had "second thoughts."
Of her lack of nervousness, Noelle revealed that she'd read plenty of stories from fellow trans women about their experiences with gender confirmation surgery. "They all break down in tears because they're so happy, or they're so scared," she told TLC producers. "But for me, this is something I've always wanted."
Noelle's mom was happy for her daughter, but still worried about the physical reality of the surgery. "24 hours from now, when Noelle is out of surgery, I am going to be so relieved," she explained, adding that she'd finally breathe a sigh of relief when she knew Noelle was "safe and healthy."
Noelle reflected on her journey as a trans teen and a survivor of the Parkland shooting
Noelle's appointment with Dr. Bowers, whom she and Jazz called the "fairy godmother of the trans community," went well. Dr. Bowers reflected on meeting Noelle around two years earlier, when the teen had recently survived the devastating 2018 school shooting at Marjory Stoneman Douglas High School in Parkland, Florida.
At that time, the surgeon told I Am Jazz producers, she could see the sadness and pain in Noelle's eyes. But now, Dr. Bowers gushed, "Today she is just radiant and excited and interactive."
Jazz's friend shared her own thoughts about meeting Dr. Bowers not long after the tragedy. "From the shooting, I was really just in despair," Noelle said. "And unfortunately, Dr. Bowers had to see that, because that's when my consult was."
But now, Noelle explained, she was in a completely different place—and ready for a new chapter in her life.
Source: Read Full Article