James Kennedy from Vanderpump Rules met the new woman he's dating at one of Tom Sandoval's events and said he's smitten with her.
Kennedy posted a photo on Instagram and fans noticed he was with someone, possibly a new girlfriend. He recently admitted that he is dating someone special and revealed if he would consider bringing her on the show if they were to get another season.
How did James Kennedy meet the new woman in his life?
Kennedy played coy when he chatted with Lala Kent on her Give Them Lala podcast. She asked for a photo of his new girl and said, "You love beautiful women, obviously." One photo Kennedy showed to Kent was of the couple kissing. Kent then wondered where Kennedy and his mystery woman met.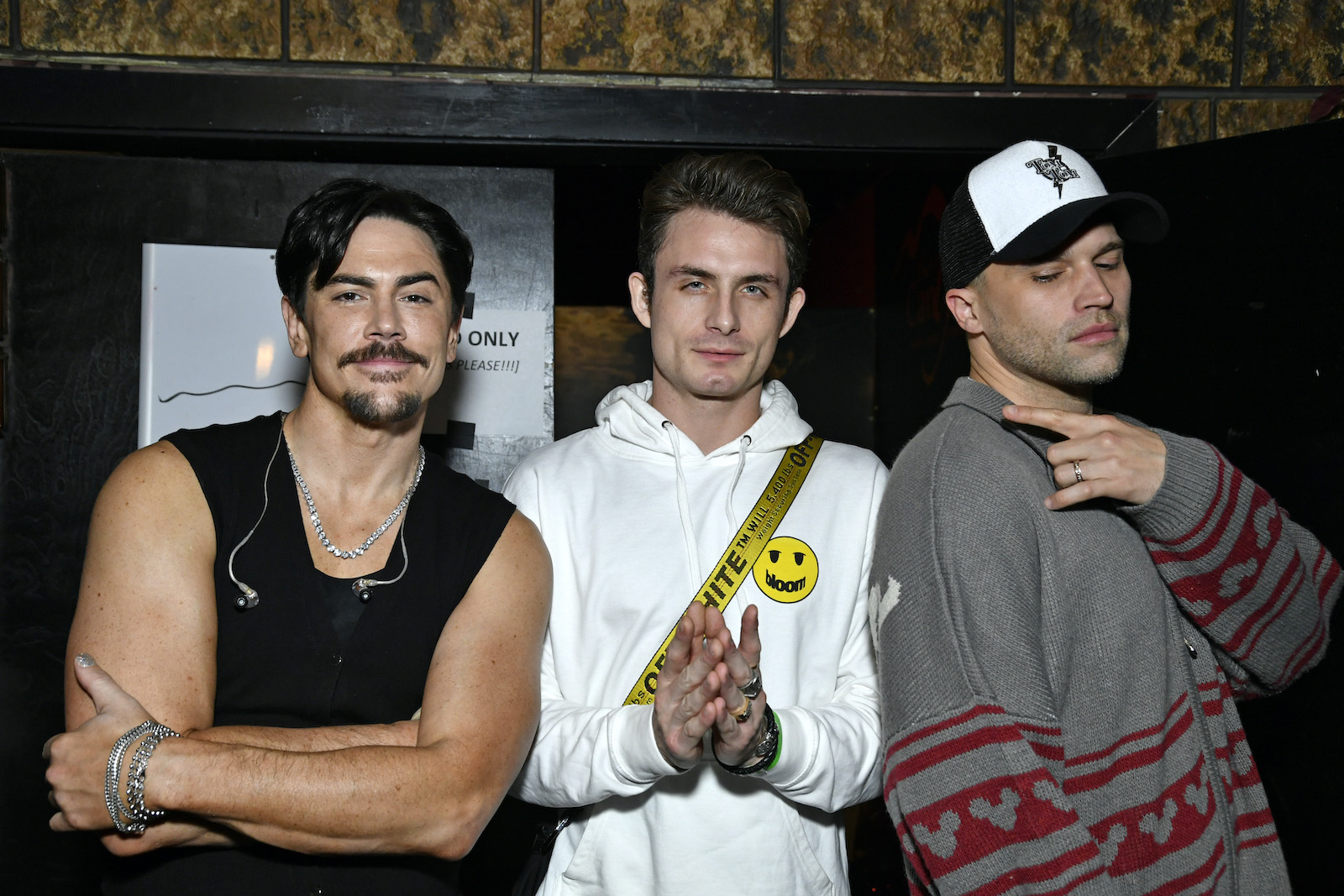 "At a show, at Tom Sandoval's Most Extra show where I DJ'd," he explained. "I DJ'd after the band. Random." Kent wondered if his new girl was a Vanderpump Rules fan.
"Well, look, she was with her friends," he replied. "They were fans, they were in the business." Kent joked that they are "always friends of the fans."
"Well, who isn't a fan of Vanderpump Rules?" Kennedy laughed. "The sexiest f****** show!" He added, "I don't see the obsession with don't date a fan." The event Kennedy referred to was held on Jan. 15.
Would he bring the new mystery woman on 'Vanderpump Rules'?
Later in the podcast, Kennedy and Kent mused about "what if" the Vanderpump Rules returns for season 10. If Kennedy was with this woman, would he bring her on the show? Fans met former girlfriend Raquel Leviss because she was dating Kennedy.
But Kennedy said he would tread lightly especially after his breakup with Leviss. "It's still too early to say," he remarked. "I do like this girl, but I mean, I don't know. We'll see what happens. I can't ask any girl to do that. And listen, where my head was at in the day with Raquel was like 'You gotta come out to the show and move out to L.A.' I got her set up." Leviss was in college when she first started dating Kennedy so she didn't live in L.A. full time.
"With this girl, obviously I don't want to make the same mistakes!" he said. "But just moving on and not thinking about everything I've gone through."
He said, 'My heart can't break anymore'
Kennedy said he wants to move slowly with this relationship, especially if it came down to filming. "But with her, I'm taking my time," he continued. "She gets to choose what she really wants to do in the whole situation, I need to decide as well. What do I truly want?"
"I'm not going to do something just for the f***s of it," he added. "But we'll see. But what I do know, is I'm going to be doing me and I'm going to be f***** enjoying myself. Because after Raquel left, now I don't have anyone to impress except myself. Like my heart cannot break anymore. Everything I went through. I'm passed it all."
"What I mean that my heart can't break anymore is I am going to do me to the point of where I don't care what anyone thinks," he said. "Anyone wants. No one has any control over me anymore." He added, "I've gotten to where I am now. I'm just going forwards."
Source: Read Full Article