The Jersey Shore: Family Vacation roommates gave an unforgettable — and somewhat offensive — speech at Angelina Pivarnick's wedding. Since hearing a clip of the speech, angry fans have attacked Deena Cortese on social media. When people started commenting about her son, Cortese spoke out.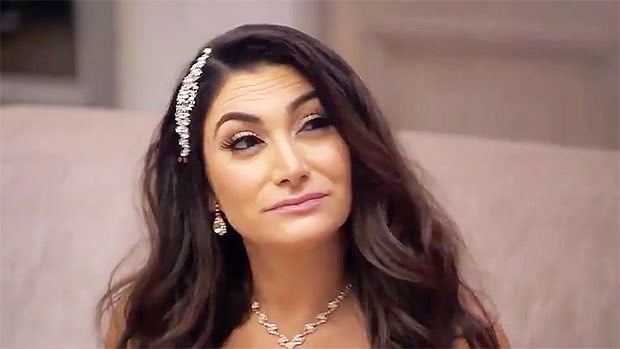 'Snooki,' 'JWoww,' and Deena made an offensive toast at Angelina's wedding 
For weeks, Jersey Shore: Family Vacation has been teasing the speech the roommates make at Pivarnick's wedding. Champion Daily shared a clip of the speech, where Cortese refers to Pivarnick as "the dump to our island." Other cracks are made at Pivarnick's expense throughout the speech. At one point, Pivarnick is compared to a "fly on shi*t," trash, and vomit. 
Hurt by the comments, Pivarnick reportedly left the wedding reception for an hour, demanding cameras stop recording her. While Pivarnick was elsewhere, cameras captured Jenni "JWoww" Farley, who says she's "f*cking mortified." Cortese is even more upset, saying: "[Angelina's] happy her entire f*cking crowd 'booed' us." She adds that she'll never record with Pivarnick ever again. 
Angelina's wedding speech wasn't all bad
In a January 2020 interview with Us Weekly, Nicole "Snooki" Polizzi spoke about their intentions with the wedding speech. "Obviously, we weren't being malicious about it. It was just, you know, we were trying to be funny for the show. We apologized."
Despite their apology, Pivarnick hasn't had any correspondence with her Jersey Shore roommates since her November 2019 wedding. "She never responded back," Polizzi continued. "So, you know, it's kinda just where we're moving on."
RELATED: 'Jersey Shore': Will Nicole 'Snooki' Polizzi Let Her Kids Watch the Show?
Someone close to Pivarnick says she's still hurt by the events of her wedding. "It's been really hard for Angelina even though all of this time has passed since the wedding," a source told HollywoodLife. "[Angelina] felt robbed that night by her female co-stars. Other than Pauly, Angelina has really distanced herself from the cast," the source continued. Pivarnick reportedly has no interest in mending the relationships she worked so hard to rebuild on Jersey Shore. 
Outraged fans made negative comments about Deena's son, CJ 
After the clip of the speech leaked online, Cortese addressed it in a since-deleted Instagram post. "Listen, I understand you're all upset about our speech, but we also included nice things in it as well," Cortese wrote (via E! News). She said she and her roommates thought Pivarnick would find humor in their speech — "Angelina always says 'I never take myself seriously.'" Fans didn't take too kindly to what was said, resulting in Cortese receiving backlash. Some people even attacked Cortese's son verbally. 
RELATED: 'Jersey Shore: Family Vacation': Is Deena Cortese Still Friends With Angelina Pivarnick?
Allegedly, Instagram users made negative remarks regarding Cortese's son, Christopher John "CJ" Buckner. "Wishing bad on my son — how are you any better?" Cortese said. "Our speech was not meant to be malicious. I'm not a mean person, and our intentions were never negative. Yes, we had a 'roast' part which yes I understand no one agrees with, but Chris' one brother brought up his period sh*t tattoo, so why is us making jokes during a speech a problem? We truly thought she was going to laugh, and right after [our jokes], we went into how lucky we are to have her in our lives, and [how] she's the sister we needed in the house."
It's unclear whether Cortese still considers Pivarnick a friend. Maybe she'll discuss it with Polizzi on an Instagram Live sometime soon.
Source: Read Full Article