The reality star opened up about his time in prison with his Jersey Shore co-stars. It turns out Mike Sorrentino. was on good terms with many other fellow prisoners. Find out what he said about having a crew look out for him and more.
Mike Sorrentino was released from prison and continued filming 'Jersey Shore'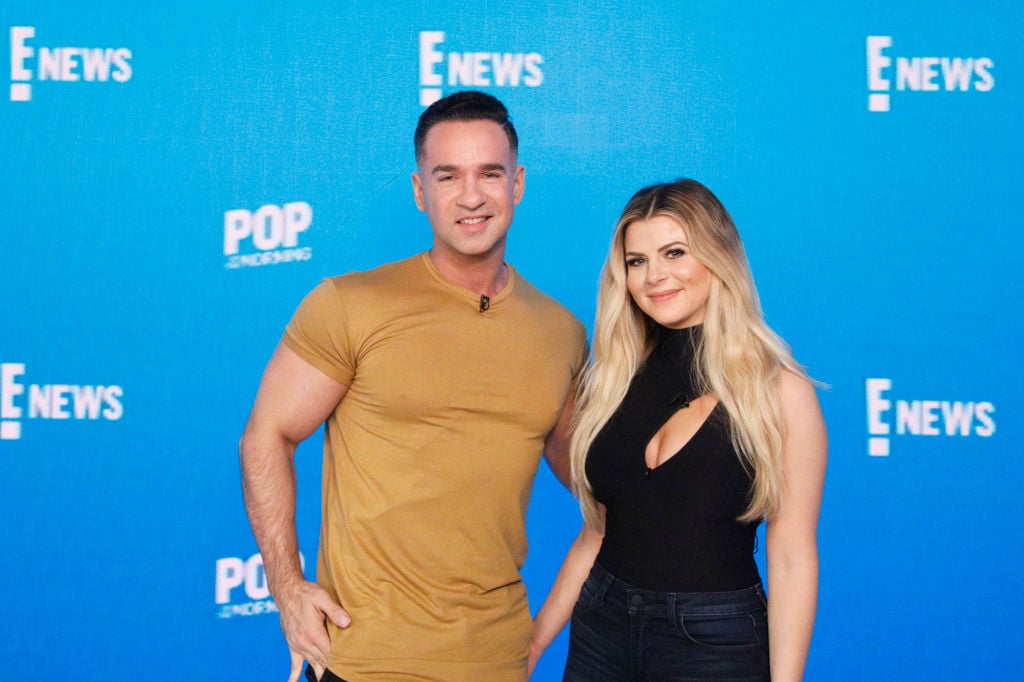 Sorrentino was sentenced to eight months in prison for tax evasion. He was released on Sept. 12 and talked about his experience in an interview with Entertainment Tonight.
"I would wake up every morning and I would do a very similar schedule," he said. "I was very regimented, I stayed in my intermittent fasting, which is not easy if anybody knows about fasting, for 16 to 19 hours a day."
He admitted that this schedule was hard. "It's not easy, you feel almost like a reward once you've finished a day, like wow, I did 19 hours today along with working out two to three times along with reading a book or the Bible or a magazine… so I felt very accomplished, staying busy in prison," the reality star said.
Sorrentino met Donald Trump's lawyer, Michael Cohen in prison
Michael Cohen was sentenced to three years in prison for tax evasion and campaign finance violations. He also went to the Federal Correctional Institute Otisville. Sorrentino talked about meeting him on the podcast It's Happening with Snooki & Joey.
The reality star said he asked Cohen to smuggle him some chicken so he can eat it after his workout. The lawyer agreed, but it didn't work.
"Michael Cohen was chicken on chicken day. He did not show up," said the reality star. "I was pissed." He revealed why their plan didn't work.
"He's like, 'Bro, man, they're onto us. They know we're going to smuggle chicken,'" he said. "He was paranoid." The reality star decided to "abort this mission … maybe I shouldn't have tried to have a high-profile inmate try to smuggle a chicken for me."
Billy McFarland, who was the founder of Fyre Festival, also was sentenced to the same prison. Sorrentino didn't share a personal story about him.
He said a crew looked out for him
The Jersey Shore cast asked Sorrentino about his time in prison on the show. He said he got a lot of help from other people.
The first question was whether prison was like it is in Goodfellas. "We did eat like that sometimes," he answered. Sorrentino then said, "You needed to know someone. But maybe dudes that Uncle Nino put the word out for your boy here."
Uncle Nino is related to Vinny Guadagnino and he has been to prison. He told Sorrentino that he put out a few phone calls letting people know he'll be in prison to help the reality star.
"I had this Boston crew looking out for me," said Sorrentino. "They controlled the kitchen and they made sure I ate well," he later revealed. He also learned Russian because he would eat meals with people who spoke the language. The cast seemed to be impressed with Sorrentino's stories.
Source: Read Full Article