There are quite a few Challenge competitors who have been on the show for years — and one of them is Johnny "Bananas" Devenanzio. Devenanzio has proved time and time again that age is just a number when it comes to winning the reality show. Over the years, he's won numerous times by playing a cutthroat game that's involved lying, backstabbing, and winning elimination rounds through physical feats. And he's back again for Total Madness.
We fully expect to see Devenanzio on many Challenge seasons beyond Season 35, as he's said in the past he's here to stay. But his plans may have changed. It seems Devenanzio may be ready to call it quits on the show sooner rather than later. Here's what he said.
Johnny 'Bananas' Devenanzio is back for 'The Challenge: Total Madness'
It's no surprise that Devenanzio is trying his hand at the big money again on Total Madness. The last time he won money from the show was when he competed with Sarah Rice on Rivals III — though he received major backlash from that season. While he and Rice made it to the end together, a twist allowed Devenanzio to take all the money, leaving Rice devastated.
Devenanzio has zero regrets regarding how it all went down, though. And now, he's noted he's ready to take on whoever he needs to to get to the end.
"I drew way too much attention coming to this house season after season, so in my head, I was thinking, 'well, maybe if I go out a few seasons early, people aren't gonna have me to target right off the bat. They're gonna have to go after each other," he said in a clip from MTV's Instagram. "I'm hoping that maybe this season might be different. Most likely not. I'll most likely have to deal with what I have to deal with every season — that is, fighting the entire house."
He's said before that he has no plans of giving up the show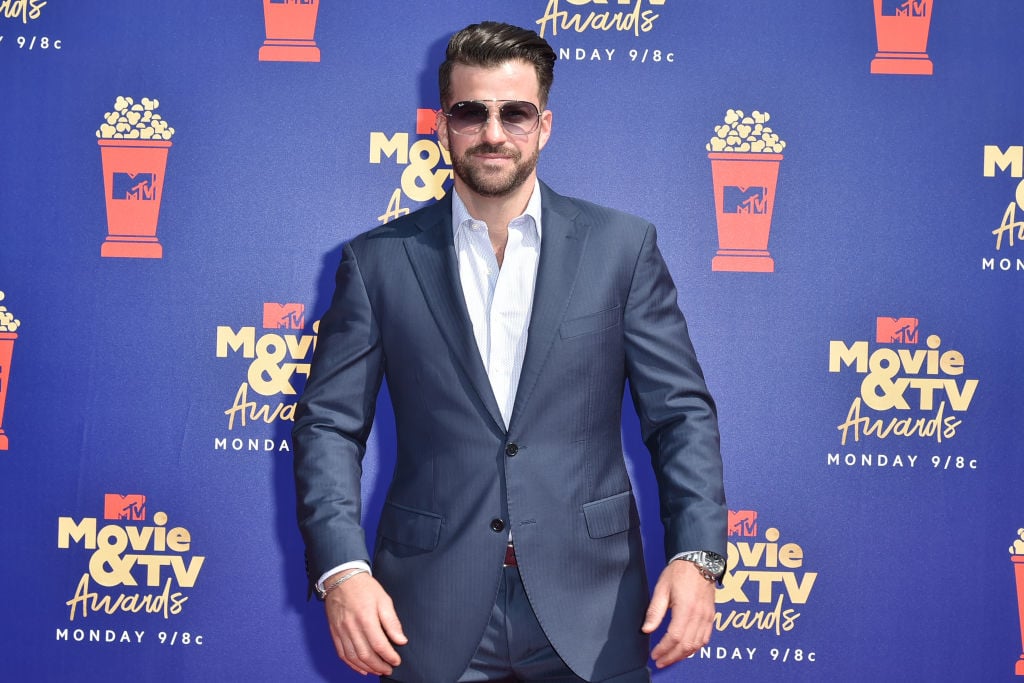 Devenanzio is 37 (and competing with a number of 20-somethings), but he's stated before that his age doesn't deter him from staying the course. "I know this sounds cliche, but age is just a number," he told Rolling Stone in 2019. "Tom Brady is in the Super Bowl and he's 41. I might not have one left in me, but I might have eight left in me."
So, how long is Devenanzio willing to be on the show? He noted to Rolling Stone that he anticipates continuing until "my body says no more or my mom says no more." And he then added this mother loves The Challenge, so the latter is unlikely to happen.
Fellow competitor Jemmye Carroll also noted that she thinks the show is likely to be canceled before Devenanzio actually quits.
"Everyone thinks that Johnny's gonna retire soon. I think The Challenge has a better chance of getting canceled than Johnny retiring," Carroll explained in a YouTube video. "So, if you want my honest opinion, he's never gonna retire. He's gonna die filming a Challenge. … I, like, have nothing to say at this point about Johnny."
Devenanzio may be changing his tune
Now that Total Madness has finished filming, it looks like Devenanzio may be changing his tune. "I'm 20 seasons in and I'd be lying if I said that I'm the same person physically and mentally as I was before I started this journey 15 years ago," he told People. "I don't say this lightly, but every season that I go on The Challenge, I feel like a little piece of me dies."
Devenanzio then noted that he's considering a different path for his future, especially since he's already accomplished so much on the MTV show. "Sometimes the best out there just need to know when to say enough is enough, and when to consider changing things up and hanging them up," he added.
Devenanzio didn't flat-out say he was quitting, but he's very aware that he hasn't done particularly well on the show since 2016. And he thinks there might be a "higher calling" waiting for him that he must pay attention to. We'll have to wait and see what the official announcement is (and, knowing Devenanzio, he may be trolling fans about a possible retirement). But we can't say for sure just yet.
Check out Showbiz Cheat Sheet on Facebook!
Source: Read Full Article