Kathie Lee Gifford, former co-host of Today with Kathie Lee and Hoda, is enjoying life in her new home of Nashville, Tennessee while working on a plethora of creative projects. The mom of two adult children – son Cody and daughter Cassidy – Gifford now has two weddings to plan since both of her kids recently got engaged.
Over the weekend, Gifford gave a shoutout to her firstborn who just hit a milestone.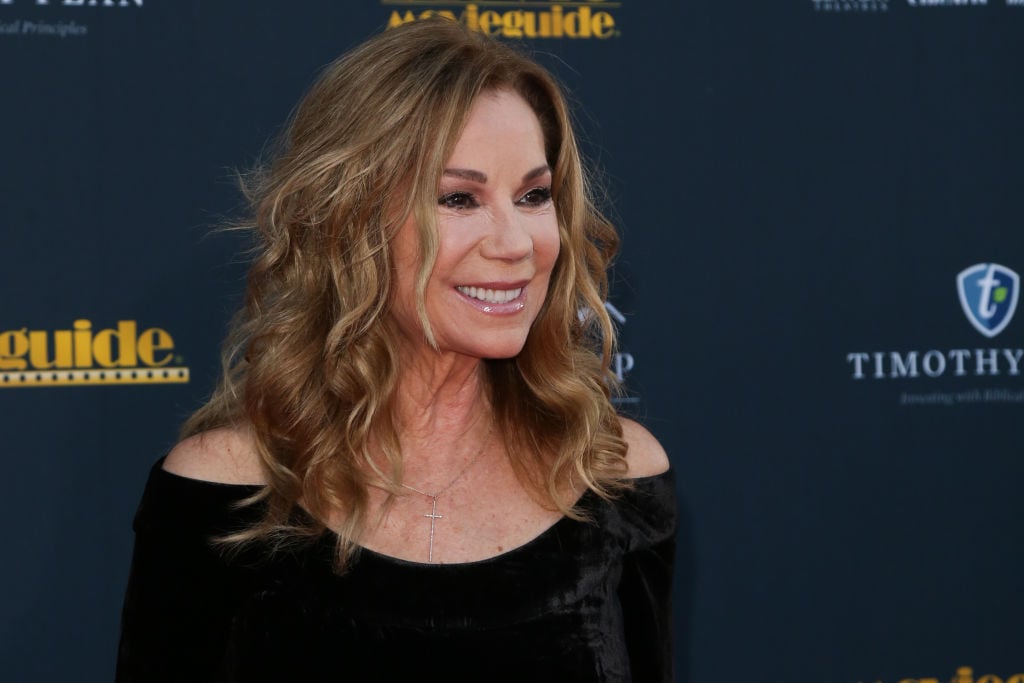 The talk show host and NFL star get married
Gifford married NFL Hall of Famer Frank Gifford in 1986. Frank was 23 years older than the television personality and already had three kids from his first marriage, making him a bit hesitant on having more children, Good Housekeeping reported. Yet they forged ahead to have kids of their own, welcoming son Cody in 1990 and daughter Cassidy in 1993.
Frank passed away in August 2015 at the age of 84, following 29 years of marriage to Gifford. The former Today host paid tribute to her late husband in a 2015 speech when she was inducted into the Broadcasting and Cable Hall of Fame.
"He gave me the two greatest gifts that any human being could ever have, and that's their children," Gifford said, according to Today.com. "My children make me a better person every day … The hardest thing in the world to do is raise two people in this world we live in today — who love God, who love their country… I am truly the most blessed woman on the earth."
Wedding plans times two
In May, Gifford took to social media sharing the news of her son's engagement to longtime girlfriend Erika Brown. "My son is engaged and I couldn't be happier for him and [Erika]," Gifford wrote on Instagram, alongside a pic of Cody and his bride-to-be sharing a smooch.
Cody's news was soon followed by Gifford's daughter Cassidy making an announcement of her own in November, where her boyfriend Ben Wierda popped the question (Cassidy said yes!).
"So thrilled to announce that my beautiful daughter, @cassidygiff is engaged to a wonderful man, Ben @letsgetwierda," Gifford captioned a photo of the elated couple. "I am beyond the moon and stars. Thank you, LORD!"
Now with two weddings to plan, Gifford is prepared for some big bills headed her way. "Let's just put it this way, I'm writing an awful lot of checks for my daughter!" she told Closer Weekly in January. "Thank goodness I don't have to pay for Cody's too!"
Gifford's firstborn turns 30
On March 22, Gifford tweeted out a loving birthday wish to her firstborn child who was celebrating a milestone.
"Wishing a beautiful and blessed birthday to my son, @CodyNGifford, who turns 30 years young today," Gifford wrote. "I love you to my deepest soul, Codes."
Fans chimed in to join Gifford in the tribute, recalling when she was on her morning talk show with Regis Philbin and expecting her first child.
"I can't believe he is 30yrs young," one fan tweeted. "I remember seeing you pregnant with @CodyNGifford."
"It seems not long ago when Cody was born, then Cassidy," another posted. "We first saw them each when you were with Regis. You, Frank & Family(dogs included!)."
"It's the big 30! Happy Birthday Cody!" another follower wrote on Twitter. "We remember your Mom with Regis so happy just waiting for you to be born!"
Now with both of her kids fully grown and heading their own lives and relationships, Gifford is enjoying this next season with them as a parent and a friend.
"They're both great human beings who realized that their mama needs them now more than they need me. They come home a lot, and it means the world to me," Gifford said, as reported by People. "When your children ultimately become your dear friends, you know you've made a switch in the relationship."
Source: Read Full Article