I know that it feels like just yesterday that Peter Weber was meeting/making out with dozens of women who were competing to be his fiancée, but now Peter is down to his final three contestants and Women Tell All is right around the corner (aka tomorrow).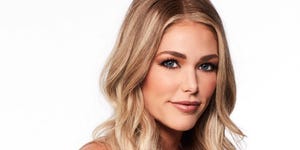 The Bachelor shared a sneak-peek of the episode, and in it the women address one of the most entertaining dramas of the season, which has been dubbed champagnegate. And if you don't know what I'm talking about, basically contestant Kelsey Weier brought a special bottle of champagne from home to share with Peter, but contestant Hannah Ann Sluss accidentally drank it while she was having her own moment with the pilot. Kelsey freaked out, cried a lot, accused Hannah Ann of mixing up the bottles on purpose, and cried some more. Then, to make things worse for Kelsey, when she finally got a different bottle of champagne to drink with Peter, this happened: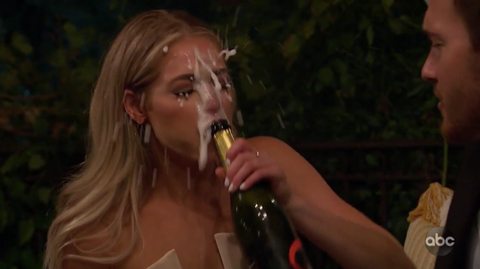 Anyways, in the WTA clip, Chris asks contestant Shiann Lewis if she thought that the meltdown was "justified," and she responded, "It's justified to an extent, but there's a way to handle situations and I think how [Kelsey] handled the situation was irrational." And Kelsey actually supported the assessment, saying, "I would totally agree with that. I'm not gonna say that I was justified in my reaction, but I was just justified in my emotion."
And then it looks like Ashley Iaconetti shows up to gift Kelsey a bottle of champagne, because this photo exists in the world: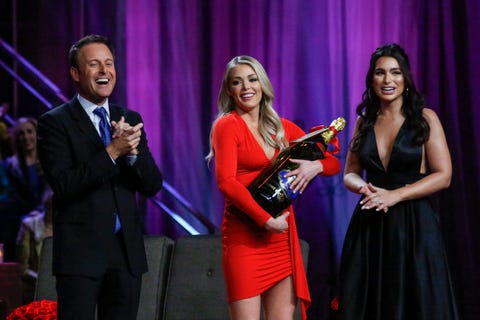 So here's hoping that Hannah Ann doesn't steal that bottle as well!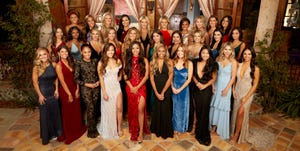 Source: Read Full Article