Fans are still talking about the popular Netflix dating show Love Is Blind. Though the first season of the social experiment has ended, millions are still doing what they can to keep up with the couples from the show. One couple's story that pulled at viewers' heartstrings was Kenny and Kelly. Fans were devastated after Kelly said no at the altar but it turns out that it was all according to Kenny and Kelly's plan.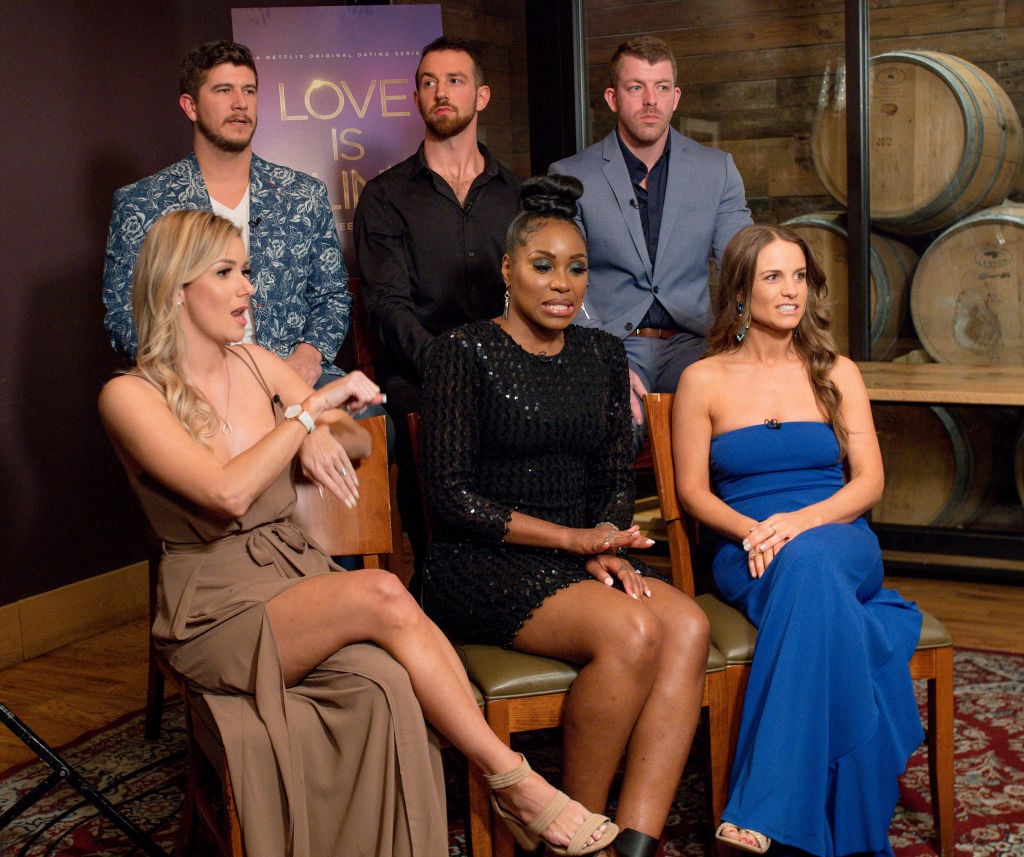 Kenny and Kelly's relationship on 'Love Is Blind'
Unlike the other couples on the show, very little of Kelly and Kenny's dates were shown before their engagement. Fans recall only seeing one or two of their interactions during their time in the pods before Kenny bent down on one knee to ask Kelly for her hand in marriage. Looking back, the reason their dates were ommitted could possibly be due to the amount of footage shown leading up to their wedding and their actual breakup.
It was clear almost from the start that they'd not end up together in the end. While Kenny was openly affectionate towards Kelly, she preferred that they abstain from going all the way and preferred "sweet kisses and cuddling" until their wedding night.
Her reasoning was that because they became engaged so quickly, she wanted to take the time to get to know one another. Viewers found Kelly's logic odd considering the premise of the show was to blindly become engaged and then marry within six weeks.
Kenny remained committed and patient throughout their engagement but Kelly appeared to be drifting further apart. During one of her confessionals, she admitted that she was not physically attracted to Kenny and viewed him as more of a brother or friend rather than someone she was in love with. 
Kenny said yes to marrying Kelly while at the altar but Kelly shot him down, saying that though she loved him, she needed more time. Kenny seemed visibly hurt but he respected her decision.
Kenny and Kelly say they agreed in advance that they would not get married
During the reunion special, Kelly claimed the reason she said "I don't" to Kenny was that she wanted to spend more time dating him. Women's Health revealed that the pair dated for seven months after taping wrapped but split when Kelly moved out of state. Kenny has moved on and is in a serious relationship while Kelly remains single.  
In an exclusive interview with Entertainment Tonight following the reunion, Kelly and Kenny opened up about their experience on the show and Kenny surprisingly revealed that she and Kenny agreed off-camera that they'd not get married on the show ahead of their scheduled wedding. 
"We had been committed to seeing the experience through but what's not shown is that she and I had conversations multiple times, also with the cameras recording, we're adamantly not getting married," he said. "That was never something that we were gonna do. So much so that we were both calculated that when we had an engagement to become engaged to get to the next step."
Still, Kenny says he was disappointed and embarrassed at the way that things ended.  
"My fears of embarrassment, my fears of that I'd stressed or disappointed someone – almost embarrassment like I'd brought people into something that I was clearly frustrated with," he said.
They revealed that they did not keep in touch much after the show because they wanted to disconnect from the show and return to their normal lives, despite the report that they'd dated after their broken engagement. They also said that they did not date other people for six months after the show. 
With the revelation that they'd planned ahead of time to never get married on the show left many fans wondering why Kenny's reaction was as drastic as it was.
Source: Read Full Article