Love Is Blind is a new, popular Netflix reality show about finding love (blindly). The show follows couples as they get engaged without ever seeing one another. Once someone proposes, and their partner says "yes," the big reveal takes place. Then, the couples have about a month of being together to decide if they want to get married in front of their friends and family.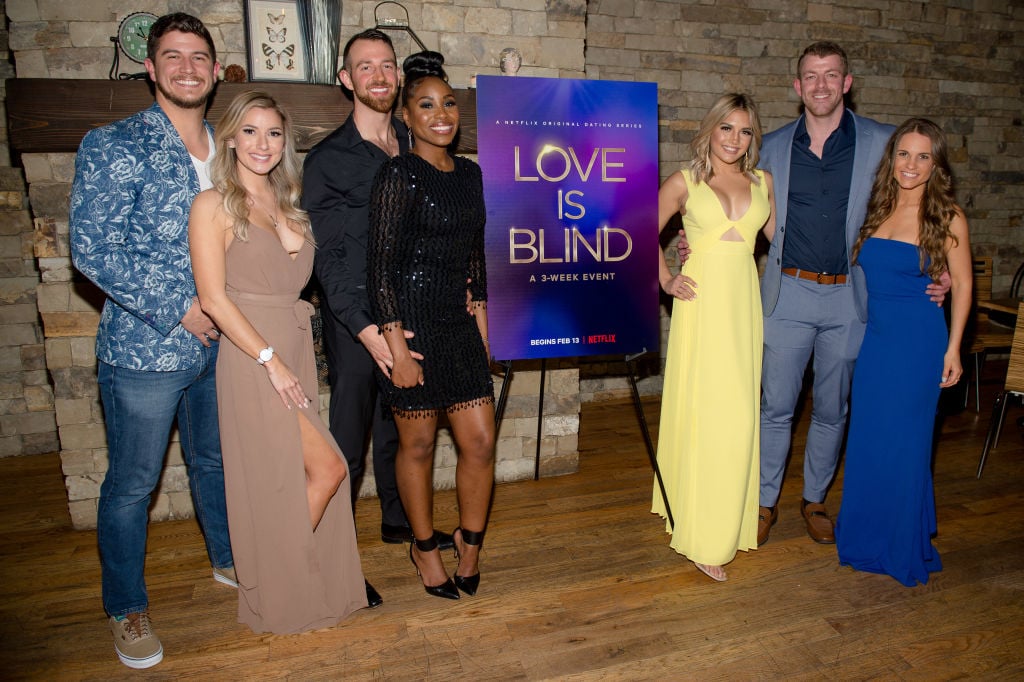 After the couples get engaged, they're whisked off to a romantic vacation in Mexico. From there, they all move into an apartment complex where they try out living together.
Where do 'Love Is Blind' contestants stay during the pod portion of the experiment?
But where do contestants stay when they're in the pod stage of the "social experiment?" According to contestant Kenny Barnes, the pod living quarters weren't exactly luxurious. But that was the point.
"We slept in trailers and they were correctional-facility beds. The design was to just strip us down from our comfort level," he told Refinery29. 
But when they weren't sleeping in their trailers, they were hanging out in those nice community spaces we saw that included things like a bar and pool table.
Mark Cuevas told Oprah magazine that the guy's side felt like a "frat house, but a little more emotional."
Contestants were also stripped of their typical technological luxuries. No phones or computers for a portion of the experiment.
"In today's society, we've got all these ways to find love through dating apps and technology. Those things sort of counterintuitively have made people feel disposable. They've made people feel like it's all surface level," co-creator and executive producer Chris Coelen told Variety. "So we thought, what if we took everybody's devices away, how could we get them to focus on connecting with other people? We did that through these pods."
The futuristic pods
Though the trailers contestants slept in weren't glamorous, the pods had a futuristic, chic look to them. They were also nice and private (save for, you know, the Netflix cameras).
"We basically had a small speaker in the front wall and you would hear the other person who was in the other pod," Coelen told Variety. "There's no producers in there, there's nobody else. It's just you and the other person. That's it."
According to Coelen, originally, producers had planned for the pods to be soundproof except for the glowing wall separating the two communicators. But they nixed that idea when they realized other pods could hear the conversations around them.
The pods were so nice and comfortable that participants would often fall asleep in there.
"People would say, 'I love to fall asleep in the pod with the person I'm talking to,'" Coelen told Oprah magazine. "They wanted to spend as much time as they possibly could just talking to that person."
In an interview with AV Club, he said that it wasn't unusual for contestants to be so invested in the conversations they were having that they'd need to be reminded to take a bathroom break or go eat something.  
Read more: 'Love Is Blind' Has Way Less Producer Involvement Than 'The Bachelor'
Source: Read Full Article