Diamond Jack got engaged to Carlton Morton on the first season of Netflix's Love Is Blind. But the couple split after an explosive fight that occurred after Carlton revealed to Diamond that he's bisexual.
Though the two seemed cordial enough at the Love Is Blind reunion, Diamond says they do not speak today because Carlton keeps saying negative things about her.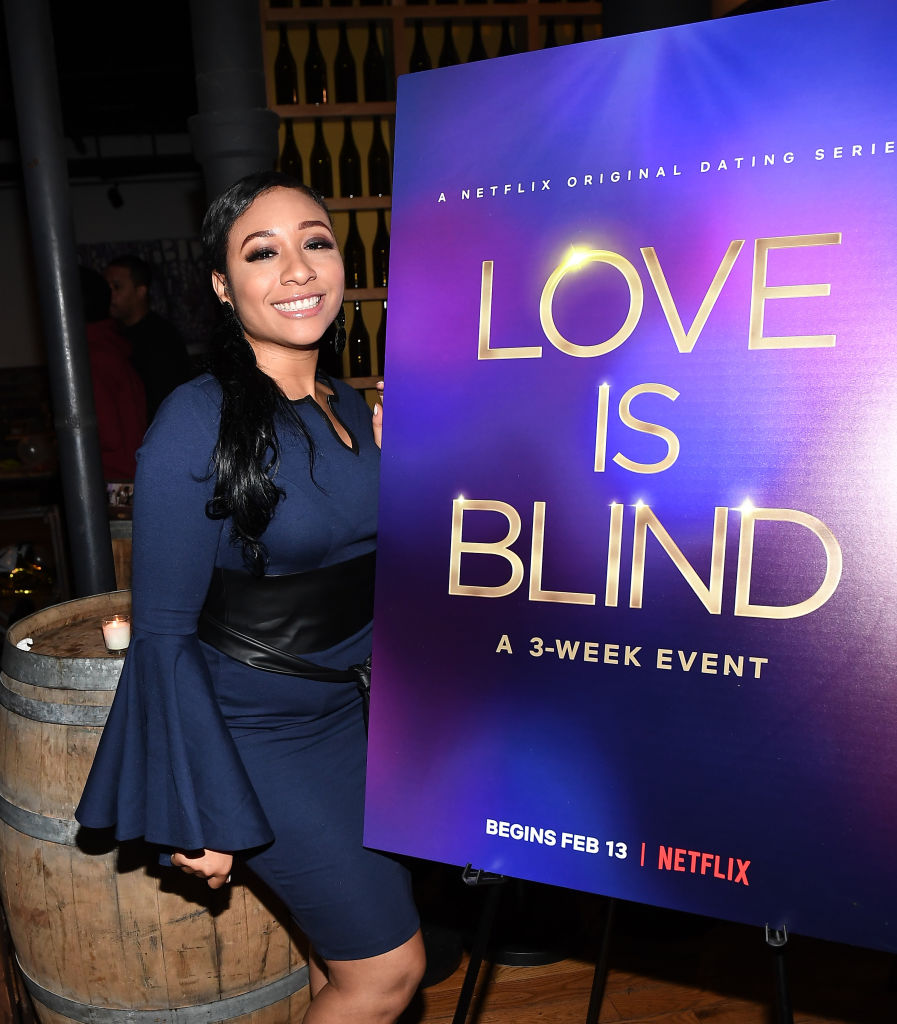 Why Diamond doesn't speak to Carlton
"Do you still talk to Carlton?" Diamond was recently asked on the Domenick Nati Show.
"No, I do not. No, I do not. Not at all. Even now, how we're not communicating and talking is really based off of what he does. I feel like the things he says and does, it doesn't get you right. Although he might erase it physically, once I see that you put it out there on your Instagram and put it out there on social media, I don't forget it and I won't let it go. That really shows me how you really truly feel," she said.
Diamond says that, even though it's been over a year since they filmed Love Is Blind, Carlton still writes that he feels she's "biphobic and homophobic."
"This happened a year and a half ago, let me remind you, this happened over a year and a half ago, I was able to forgive you then but then you go back and call me biphobic and homophobic slurs and just try to degrade me all over again, still talk about my appearance after the reunion," she said. "That's why I'm just like, no. I can't be friends or even try to be in the same room as someone that has showed me how they really feel. You stab me in the back once, I'm not gonna give you two or three more times to do that."
Diamond receives a lot of online hate from 'Team Carlton'
Diamond also shared that she's received a good amount of online hate since the season aired.
"Even on some of my pictures, I haven't erased all of the messages. Some of the messages, most likely if I see it and I don't like it, I erase it. I'm getting 'homophobe,' 'biphobic.' Earlier, when it first came out, even some death threats. I had to block several people, several accounts, I don't know if they're really even people. But blocked those accounts," she said.
Diamond continued: "I've been called a disgusting human being, they talk about my appearance, they talk about my hair, of course. They call themselves Team Carlton so they'll come to my page and try to say some very bad things about me. But like I've said, I'm built from a strong cloth so those words don't really hurt me honestly."
Diamond says she's not currently dating. She's working on herself and focusing on her work.
She says she's not sure if she'd ever go on another reality dating show like The Bachelorette because she was "traumatized" by her time on Love Is Blind.
"I don't know if I would consider another reality dating TV show just because of the fact of what happened to me. But The Bachelorette, that's something I could think about," she said.
"I had a bad experience, what I went through, so kind of, it traumatized me a little bit," she added.
Read more: Colton Underwood Reveals a Not-So-Flattering Scene Involving Hannah Brown That Took Place During His Season of 'The Bachelor'
Source: Read Full Article