Jessica Studer and Austin Hurd seemed to hit it off right away on Lifetime's Married at First Sight Season 10. The couple's honeymoon in Panama was incredibly romantic, and they seemed to be in sync at every level.
Since Austin and Jessica got back to Washington, D.C., it's continued to be (mostly) smooth sailing. But Jessica has worried about Austin's shyness and his unwillingness to profess his love before the eight-week mark. The nursing manager even admitted that she felt she was falling in love with her husband, but sometimes worried that he didn't feel the same way.
In a sneak peek of the upcoming Mar. 18 episode of Married at First Sight, "Move In Or Move On," from International Business Times, Jessica's nerves get the better of her as she discusses her potential future with Austin.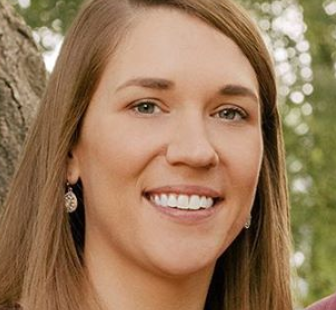 Jessica and Austin discuss their commitment to one another
In the new preview clip, Jessica and Austin discuss their respective meetings with Married at First Sight experts in advance of "recommitment day"—the day when the show's couples are expected to choose whether they want to renew their vows and keep working on their marriage or not.
"So, did you meet with somebody?" Austin asks Jessicanervously.
"I did, I met with Dr. Viviana," she replied. Austin tells his wife he met with Pastor Cal Roberson.
"How did it go?" Jessica asks her husband. But Austin laughs,"I asked you first."
Jessica wonders if Austin talked about the possibility of breaking things off on Decision Day, after two months of marriage. "Did Pastor Cal ask you, like, what it would take for you to say no on Decision Day?" she asks him.
Austin tells his wife that a lack of trust would be his biggest dealbreaker in marriage. "For me, it was just a breach of trust would be it," he says. "I couldn't do a marriage. I couldn't do anything if I don't trust the other person."
Austin reassures Jessica that he has 'ultimate trust' in her already
However, the network engineer reassures his wife that he isn'tconcerned about their level of trust.
"I have ultimate trust in you already, so I don't think that's going to happen," the Married at First Sight star tells Jessica.
He adds that the couple's mutual commitment and trust make him feel confident in their relationship going forward. "But I think both of us, that's part of why it's easy," Austin explains. "We knew each other were into this for the long run. I mean, we were committed from the beginning to not just do the eight weeks."
Jessica wonders what it will take for Austin to feel that she's committed to him
Despite Austin's reassurance, Jessica seems nervous abouttheir future together. Stumbling over her words, she asks him how she can makehim feel she's fully committed to him and their marriage.
"I guess one thing that I did talk about is, how do I knowyou're committed, or how do I show that I'm committed to you? Do you think thatI'm committed to you, or how do you feel?"
At this point, Jessica trails off and starts to stammer,fumbling for words as she seems to wonder how to express what she feels toAustin. Embarrassed, she says apologetically, "I don't know what was wrong withthat."
"It's okay, it's fine," Austin comforts her. Still, it looks like the Married at First Sight bride is starting to worry about her future with Austin, and if her feelings are fully reciprocated.
Source: Read Full Article