Aaron Paul may have to face lifetime typecasting for playing Jesse Pinkman for five seasons on Breaking Bad. So far, he seems to be doing ok thanks to a new turn in Season 3 of Westworld. Even then, he can never do an interview without having the Pinkman character brought up.
Perhaps Paul needs something much more dramatic to shake that compelling character persona. Some might even say he should go into a big movie franchise like the Marvel Cinematic Universe (MCU) as a career reset.
Well, according to Paul himself, he really has no interest in going into the MCU. While he never said this explicitly, he does allude to it based on some career issues he faced after Breaking Bad ended.
As popular as Aaron Paul was, he faced career failures
RELATED: Breaking Bad' Stars Bryan Cranston and Aaron Paul Know How to Cook Meth Thanks to AMC Series
During the run of Breaking Bad, Paul notes in recent interviews it seemed he was set for life. Movie offers were coming in from all directions while on the show, initially positioning him for movie stardom.
Unfortunately, the movies he chose to do flopped at the box office in the immediate post-Breaking Bad time frame. The first of these was Need for Speed, a film a little too close to being a Fast & Furious knockoff.
He followed it up by appearing in a failed biblical epic: Exodus: Gods and Kings, directed by Ridley Scott. Then he went into streaming with Hulu's The Path, a show Paul has said himself felt a bit confused in the narrative.
All of these failures wreaked havoc on his psyche. As he said himself for Vulture last year: "You do one commercial film that's not the success they think it's going to be and you're damned."
Aaron Paul's focus on streaming and TV led to an epiphany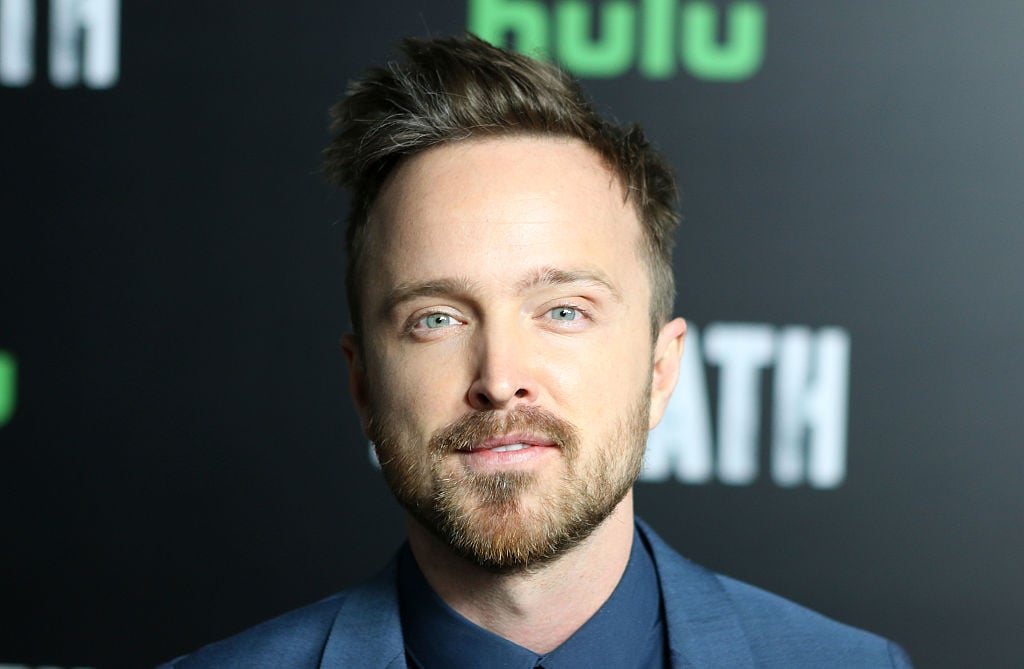 After doing El Camino: A Breaking Bad Story last year, the role of Pinkman was finally given a full-circle that felt satisfying to Paul. He also started to realize his true niche was probably television or streaming.
Experiencing those big failures in proposed franchise films taught a valuable lesson in not placing all hopes on them. Disappointment in this arena came when he also turned down a role in a big film that went on to become a major hit, a film he has never named.
RELATED: 'Breaking Bad': How Many Times Does Aaron Paul's Jesse Pinkman Say 'Bitch'?
Paul elaborated on this in his Vulture interview above when noting he would rather do TV now than big franchise films: "I can't live with that pressure on me, nor will I. I'm happy".
Knowing this means MCU fans can probably expect him to never play a superhero or villain for Marvel as some fans wanted. A lot of Reddit threads were started over the years wanting it to be true.
Should Aaron Paul stay away from the MCU?
Six years ago, fans on Reddit started a thread asking where Aaron Paul could be placed in the MCU. Some fans responded by saying he could play The Hood based on the persona he set playing Pinkman.
Others thought he could play Iron Fist, or even (oddly) Iron Man himself. Only The Hood seemed the most realistic. Regardless, the MCU will likely never persuade Paul to join their inner circle.
No doubt they may try, though, especially if they start waving big checks. Working on TV still only pays half as much as the MCU does, if perhaps latter being a chilling recruitment method.
In the meantime, Paul really stood out playing the troubled Caleb Nichols on Westworld. Paul saying how happy he is now should mean everything in the world of showbiz when money certainly never buys happiness. Then again, when time passes, maybe his philosophy on that will be forcibly changed.
Source: Read Full Article