The 2004 teen comedy, Mean Girls, wowed audiences in theaters, and since then has become a cult classic. In the film, written by comedy icon Tina Fey, four frenemies vie for popularity and power at their local high school. In real life, here's how the actresses who played 'The Plastics' stack up against one another when it comes to net worth. [Spoiler warning: The following article contains plot details about Mean Girls.]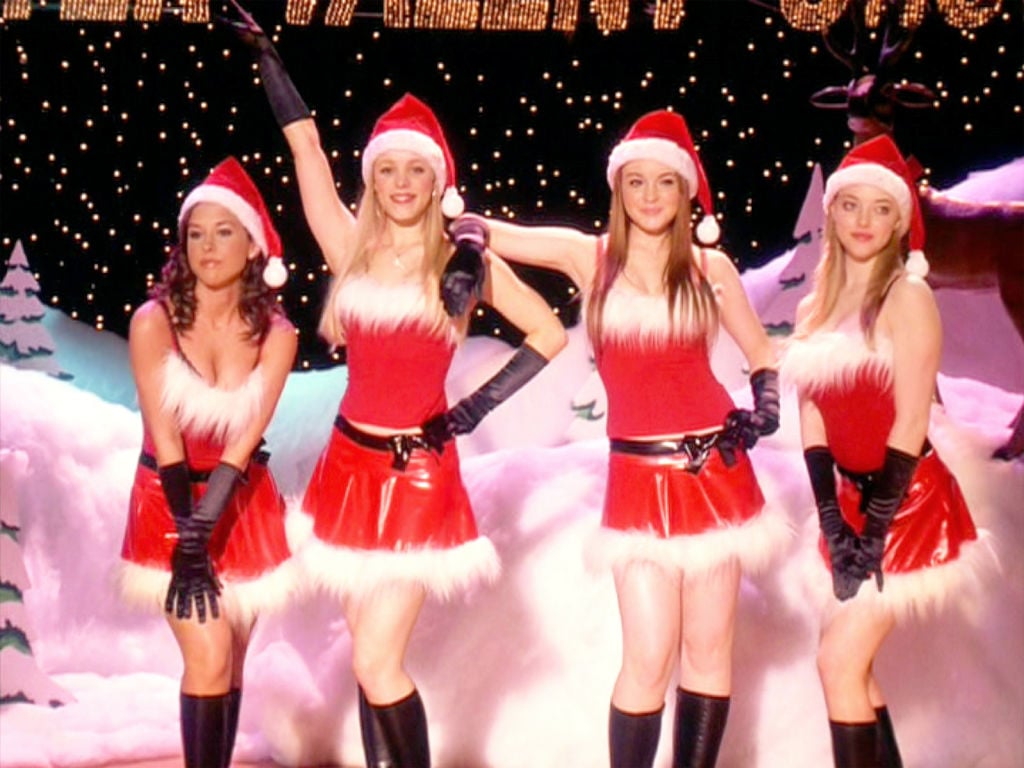 'MeanGirls' was all about cliques
Mean Girls took a comedic look inside the high school social system. In the movie, art geek Janice mapped out the lay of the land to the new girl, Cady — and, of course, for the benefit of the audience.
From freshmen to varsity jocks to desperate wannabes, they all cowered to The Plastics, who ruled at the top of the food chain. Regina George, Gretchen Wieners, and Karen Smith formed the crew — clad in pink on Wednesdays and dripping with fierce dominance every day of the week.
HomeschooledAfrica import, Cady, infiltrated the group, aiming to dismantle them from theinside out, but inadvertently became their Queen Bee. As a result, ReginaGeorge took her revenge and incited a riot involving all junior class girls. Bythe end, lessons were learned, fences were mended, and a new class of Plastics wason the rise.
Mean Girls, which propelled all of the leads to instant fame, was all about status. Over the last decade and a half, the four stars have leveraged their real-life popularity, appearing in various projects on the big and small screens. In doing so, they have earned considerable star power and wealth. Here's how they rank when it comes to their individual fortunes.
LacyChabert
RELATED: 'Buffy the Vampire Slayer': Which Cast Member Has the Highest Net Worth?
"I'm sorry that people are so jealous of me. But I can't help it that I'm so popular," said Gretchen Wieners in Mean Girls. Lacy Chabert of Party of Five fame played Gretchen, Regina's once-loyal sidekick. Over the years, the actress has racked up over 150 credits in both live-action and animated projects, and according to Celebrity Net Worth, her total estimated wealth is $4 million.
LindsayLohan
RELATED: 'Gladiator' Movie Cast 20 Years Later: Who Has the Highest Net Worth?
"I know I may seem like a b*tch, but that's only because I'm acting like a b*tch," admitted Cady Heron in Mean Girls. Former child star Lindsay Lohan, who brought Cady to life, has maintained visibility on screen and in headlines. Although Celebrity Net Worth estimates her wealth to be about $800,000, her rep told Money that Lohan's fortune lies somewhere between $5 million and $8 million.
AmandaSeyfried
RELATED: 'Friday' Cast 25 Years Later: Who Has the Highest Net Worth?
"If you're from Africa, why are you White?" pondered Karen Smith to Cady. Amanda Seyfried, as the dimwitted Karen, delivered a hilarious performance in Mean Girls, but she didn't stop there. From Mamma Mia! to Lovelace, the actress has landed a string of high-profile gigs. According to Celebrity Net Worth, Seyfried has amassed an estimated $10 million in wealth.
RachelMcAdams
RELATED: 'General Hospital': Which 'Carly Corinthos' Actress Has the Highest Net Worth?
"You can go shave your back now," barbed Regina George to a flirtatious high school boy. Rachel McAdams portrayed Regina with a bite just as big as her bark. Fans will recognize McAdams from a slew of blockbusters, including The Time Traveler's Wife and The Notebook.
Of all the actresses who played The Plastics in Mean Girls, Rachel McAdams boasts the biggest fortune with $16 million, as estimated by Celebrity Net Worth. As Gretchen Wieners would say, that's so fetch.
Source: Read Full Article