In The Handmaid's Tale, Moira is June's best friend and a former Handmaid. She is played by Samira Wiley who won an Emmy Award for her portrayal. As a character, Moira is rebellious and always stands up for what she believes in. These are Moira's best moments on The Handmaid's Tale.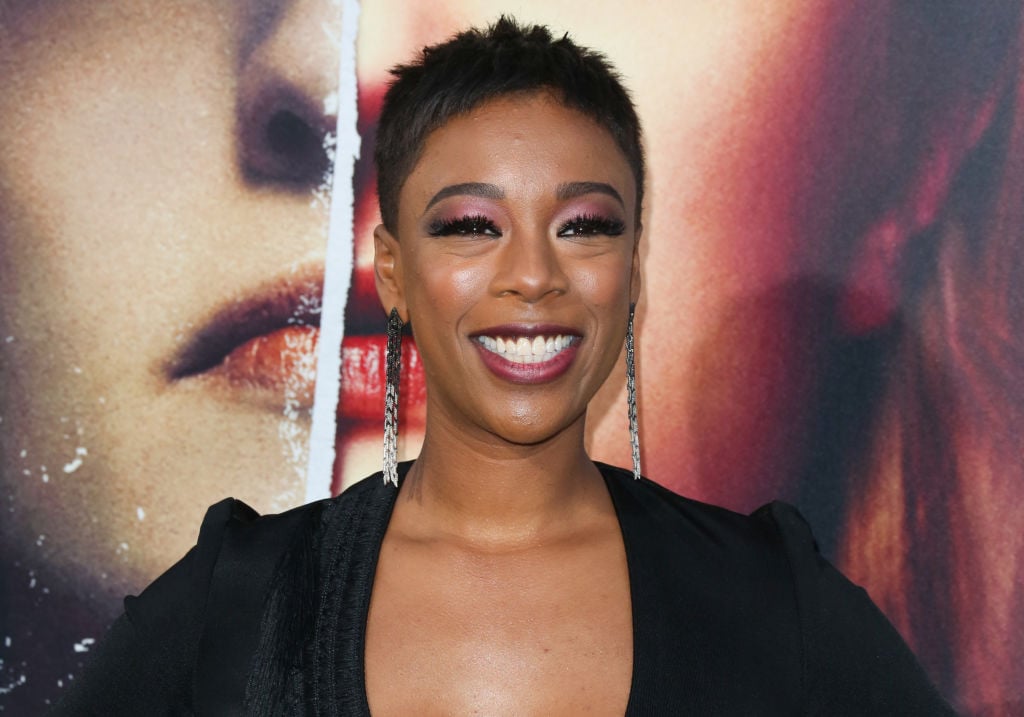 When she gets June the package from Jezebel's
In the first season, June discovers that Moira was captured after escaping the Red Center and is now a sex worker at Jezebel's, a secret sex club in Gilead. The two have an emotional reunion, and in the ninth episode titled "The Bridge," June convinces Commander Waterford to take her to Jezebel's again.
There, June asks Moira for her help retrieving a package for Mayday. At first Moira refuses, having lost her rebellious spirit after being brought to Jezebel's. After June's speech, Moira once again feels enough hope to try and escape.
She kills a client and steals his clothes and car. During her escape to Canada, she leaves the package June needs with another member of Mayday. This inspiring and bold escape is one of the many reasons Moira is such a compelling character in The Handmaid's Tale.
Moira calls Luke out for being patronizing
In the book and the TV show, a huge turning point in The Handmaid's Tale comes when all the women in the United States lose their jobs and money. This signaled the U.S. transforming into Gilead as women lost more and more rights.
After June's money is given to her husband Luke, he tells her that he will take care of her. Moira then calls out Luke for his patronizing behavior, and June agrees that he was acting patronizing. Compared to the book, Wiley's portrayal of Moira adds more humor to the moment while keeping the overall message the same.
Moira puts Serena in her place in 'The Handmaid's Tale'
In The Handmaid's Tale, Moira is oftentimes a voice of reason to those around her. She calls out the delusion she sees in both people living in Gilead and those that have escaped to Canada.
In episode 12 of season 3, "Sacrifice," Serena gets visitation rights with Nichole while staying at a detention facility in Canada. Luke and Moira bring Nichole in for the visit, and Moira makes it very clear that Serena is not Nichole's mother.
"It's nice to meet you," Serena tells Moira.
"I'm June's friend," Moira replies.
"Thank you so much for bringing Nichole here — ," Serena says, trying to relieve the tension in the room.
"… June's daughter," Moira interrupts.
Serena is obviously rattled seeing how bonded Nichole is to Moira, and she starts to snap when Moira tells the social worker what to do in case Nichole gets upset.
"I'm sure that she will be fine with me," Serena says.
"Who are you, really?" Moira asks. "Just because you got some new clothes doesn't make you any different. You are still the same woman who held my friend down so your husband could rape her."
Source: Read Full Article