Last week on A Million Little Things, most of the action took place in a central location — Regina and Delilah's restaurant. The watering hole often becomes a hotbed of emotional drama, and last week's episode titled 'The Lunch' definitely delivered. In contrast, this week's installment split the core group into separate storylines. Each circumstance spurred unexpected changes, as reflected in the episode title, 'Change of Plans.' In A Million Little Things Season 2 Episode 16, new characters, situations, and developments left viewers with a few questions to ponder.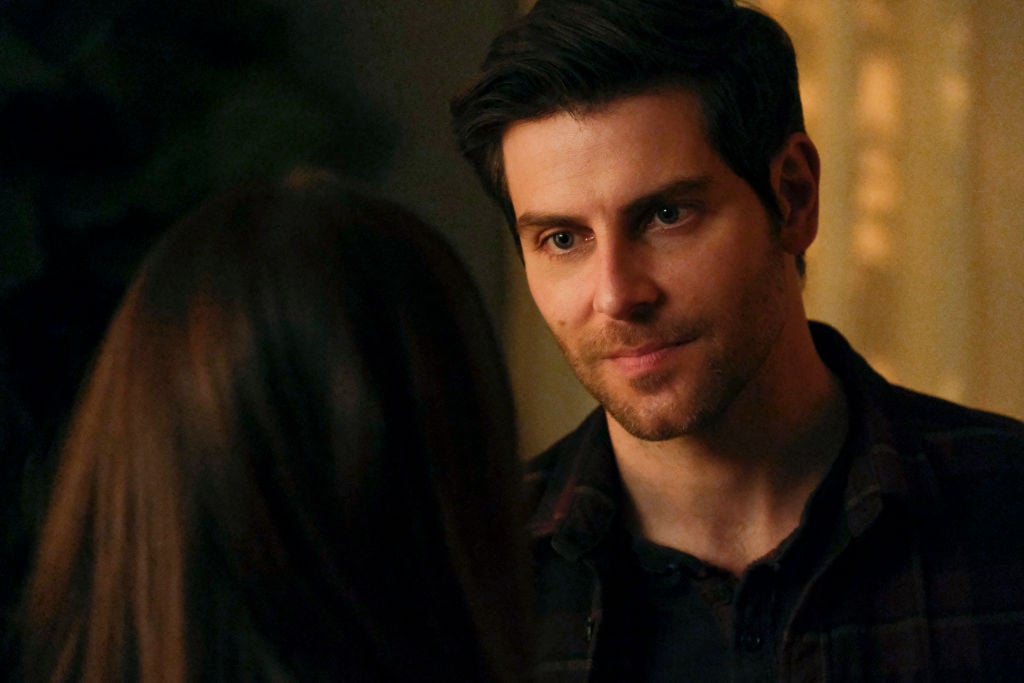 What's next for Katherine?
Katherine was absent last week, leaving a legal-eagle shaped void in the episode. Thankfully, she's back for 'Change of Plans,' and if there were a character MVP award for the episode, she — and her newly layered hairdo — would win in a landslide.
In 'Change of Plans,' Katherine questions the motives of her managing partners' decisions and demands answers about why they have reassigned certain cases. At first, she suspects gender discrimination and calls them on it — rightfully so. It turns out that the managing partners have been making decisions, not based on gender, but based on homophobic attitudes towards Katherine's assistant, Carter. She promptly tells the bosses where to get off and quits.
Later, Carter recounts the ordeal to Eddie. "She didn'tjust quit. She went out in a blaze of glory!"
"Suck it, Dale! Suck it, Ted! Suck it, Phil!Individually and collectively, you can all suck it!" Katherine beamedduring her victory lap at home.
Now unemployed and empowered, where will Katherine and Carter land next? And with no income for Katheryn, that leaves Eddie as the primary breadwinner. How will he handle the added responsibility?
When will the other shoe drop for Eddie?
With Katherine out of work, Eddie faces increased pressure to produce a hit album with Dakota, which may be tougher now that he has learned of her coke habit. Considering his history of substance dependence, Eddie would like nothing better than to bid Dakota adieu. However, he has no choice but to suck it up and finish the album.
To make matters worse, Dakota is careless enough to misplace her vile of drugs in Eddie's garage studio. The timing could not be worse. Earlier, in the episode, Eddie reunites with his estranged sister, Lindsay, after a decade apart. Based on her history, he automatically assumes the cocaine is hers and kicks her out. When Dakota comes by to claim her drugs, Eddie realizes he unfairly blamed his sister.
Luckily, Lindsay is the forgiving type because she stopsby later for some quality time with the entire family. But before she leaves,dear old sis cryptically asks Eddie about a lake house their family used tovisit. Alas, the audience will have to keep watching in the coming episodes tofind out what Lindsay leaves unsaid. What family skeletons could be hauntingEddie's sister?
Are Maggie and Gary finished?
Last week's episode saw Maggie and Gary navigating the friendzone, with Mags diving into online dating and her ex providing sincere support.In 'Change of Plans,' Maggie accepts an offer to travel across the pond to workat Oxford, while Gary eyes not one, but two potential love interests, includingDarcy, played by Floriana Lima.
According to IMDb.com, Lima will be sticking around for several episodes, so she may become Gary's new romantic partner. Funnily enough, her character on Supergirl was named Maggie. Do Gary's new flame and Maggie's unexpected opportunity solidify the breakup for the former couple?
Where does the rest of the group stand?
In 'Change of Plans,' Delilah throws caution to the windand gets cozy with a new man. Will this fling turn into something moresubstantial, or is Delilah merely living in the moment as she advised Maggie todo?
In other news, Eve scores a win for Rome and Regina bywooing her abusive ex, Derek, into signing over his parental rights. It seemsthat the Howards are in the clear to adopt Eve's baby. But an enraged Derekshows up at the restaurant after Eve ditches him with the help of a women's'shelter. He eventually retreats, but have Regina, Rome, and Eve seen the lastof him, or will he resurface?
Danny and Sophie do not appear in the episode, but fanscan hope to have the entire crew together in the next chapter of A Million Little Things.
Read More: Before 'A Million Little Things' What Was David Giuntoli's big break?
Source: Read Full Article