Nene Leakes and Cynthia Bailey have hit roadblocks with their friendship on The Real Housewives of Atlanta. Throughout the history of the show, the Bravo stars have been able to remedy their differences and salvage their relationship. This past year they were hit with one of their hardest tests yet, but Leakes says they "will never be the same" again.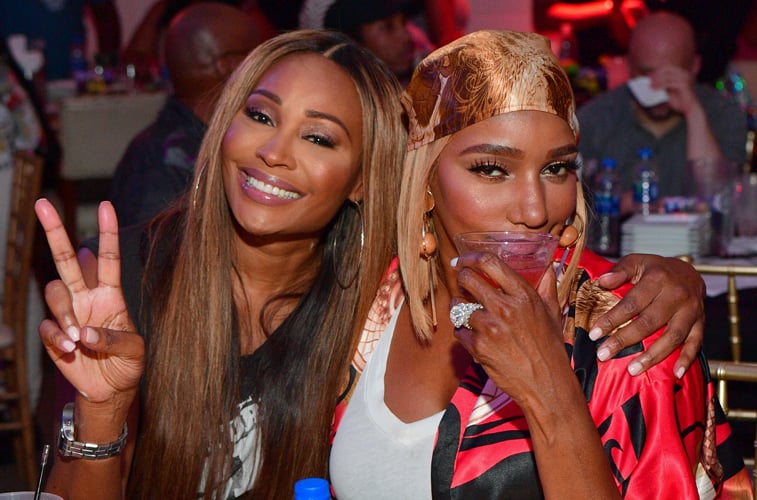 At the end of season 11 of RHOA, Leakes attended a party hosted by Bailey that did not end well. Kenya Moore, who was not a full-time housewife, made an appearance at an event, upsetting Leakes. The latter was taken by surprise and even more surprising was that Bailey didn't give her a heads up.
Their friendship took a tumble and they both started shading each other in the media. After weeks of animosity, both ladies talked things out and agreed to move past the drama for their own sake. However, Leakes is not sure their friendship will go back to how it was before.
"We will never be the same," she told Entertainment Tonight. "But, I think that we are better now — we can be in the same setting, we can laugh, we can talk, that kinda stuff. But, as far as, hanging out, calling each other like we used to, that will never happen again."
Kenya Moore is Nene Leakes' biggest nemesis
Moore and Leakes have been on bad terms for a while and season 12 of RHOA see's their drama heat up. The OG of the ATL made it clear that she was never friends with Moore to begin with.
"Kenya, I've never had a friendship with her," Leakes told ET. "I've never had a friendship with her. She's always come around and wanted to bicker with me, and I think she wanted to bicker with me because it looks good in the press."
This might be the fact that for Leakes it was easier to reach out to Bailey and make things right than it has been with Moore. The feud between Leakes and Moore reaches a new low when the former seemingly appears to spit on the latter.
"I don't even know what was going through my mind in that moment, but what I do know is, I didn't spit on her — but I sorta, kinda wish I had," Leakes explained. "I'm just gonna be honest about that, because I just think some of the things Kenya says is really nasty and really dirty. And I just feel like, girl, you are just — you probably need to be spit on. You just probably need to be. And it may not sound great, but she probably needs to be spit on. And I have no sympathy for her. I just don't."
Why do Nene Leakes and Kenya Moore not cool?
Leakes also clarified in the interview with ET that she feels that Moore might feel threatened by her.
"I think sometimes when you're that personality, that's powerful — like me, you've been there since day one — I feel like I'm a threat to certain girls," the Glee alum explained. "I don't know why, because I personally think that everybody has their own lane. The problem is, don't you cross over in my lane. Stay over there. We don't want to have a car crash! Stay in your lane, girl."
The Real Housewives of Atlanta airs on Sunday nights at 8 p.m. ET on Bravo.
Source: Read Full Article