Dorinda Medley from The Real Housewives of New York City shared a video of some of the cast having the time of their life after cameras stopped rolling.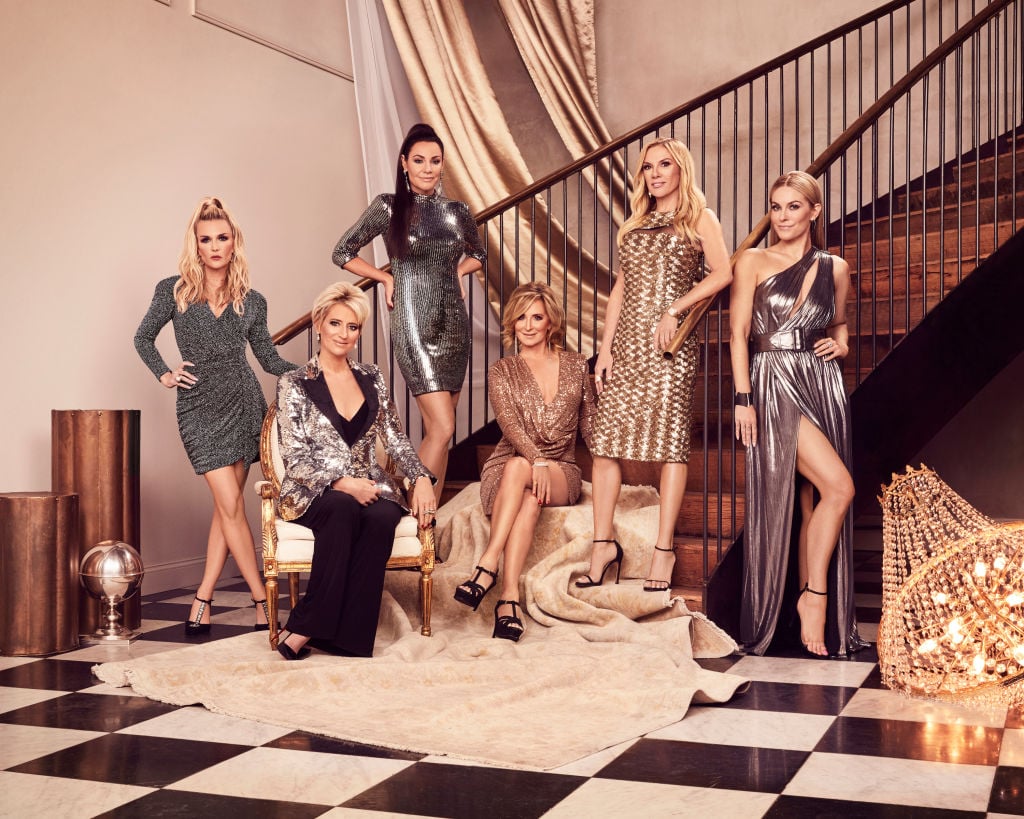 The New York cast has often insisted that they really are close friends. The video Medley shared shows the women dancing and partying together at Ramona Singer's Hamptons home after they wrapped for the day. "Found this video! Hamptons 2019 after dinner fun! Danced all night after filming," Medley shared on Instagram.
Of course, quite a few fans wondered if this dance-a-ton occurred before or after Singer ditched the ladies to hit some swanky Hamptons parties. "Um excuse me is this before Ramona ditched you guys ?" one person responded to the video. No word yet from the cast but the ladies certainly look like they are having a blast. Leah McSweeney is seen still fully dressed and lucid so it likely occurred before Singer ditched her pals.
Dorinda Medley says her friendship with Ramona Singer has ups and downs
Like many close friends, Medley has discussed her complex friendship with Singer. "The good thing about me is I stand by my stuff. If I think I did something wrong, I'm quick to say I'm sorry," she told US Weekly. "But if I see something wrong, I'm quick to point it out."
Medley reflected on the emotional season she experienced. She's been seen crying and lamenting about being overwhelmed this season, hinting that she and boyfriend John Mahdessian were not together. "I think a lot of that is deflection and I think that I had a year where I really had a lot going on in my life, a lot of different moving parts, which you'll see," Medley continued. Adding, "I am sort of at the point in my life where I just, I don't want to be sold the bill of goods that aren't real. I want to just keep it real."
But she added that she and Singer have been friends for 20 years and their relationship is on solid ground. "So, I think I, in my good Dorinda way, just call it out. But Ramona and I have been friends for 20 years. We go through our stuff and we eventually always try to work it out, which is good."
And close friends sometimes fight too
Luann de Lesseps turned last season into a one-woman cabaret show and the cast wasn't having it. "God, it was terrible," Sonja Morgan recalled about the season to US Weekly. "I was upset because Luann was being very about herself — taking care of herself and being sober — and then projecting her life on me, saying, 'Well, maybe you have what I have?' I'm like, 'I'm fine. You just worry about yourself.' Bethenny [Frankel] felt not appreciated. I felt like I was being treated like a fan. Barbara [Kavovit] felt like Luann wasn't there for her."
"What I like about New York is that we really care about each other," she added. "At the end of the day, we're doing yoga. We're getting massages together. We're eating well. Bethenny's doing the cooking."
"And we regroup and if we think somebody needs to get therapy, or go do yoga, or go to AA, we are to just say it," Morgan continued. "It doesn't necessarily mean it's true, but if it helps you reflect on yourself and say, 'Well, what can I do to make myself better?' Maybe I need to do more yoga and go to church and Luann needs to go to AA. This is the thing, we all have our way of coping with stress in life."
The Real Housewives of New York City is on Thursday at 9/8c on Bravo.
Source: Read Full Article