Robert Downey Jr. had plenty of acting roles before he became synonymous with the Marvel Cinematic Universe (MCU). 
Before Marvel Studios cast him in the Avengers movies as the wisecracking billionaire, Tony Stark, and his superhero counterpart, Iron Man, the 54-year-old actor already had an established career in the entertainment industry.
But thanks to Marvel's success and Downey Jr. playing the MCU character for more than a decade, he's become a household name for his portrayal of the superhero with an estimated net worth of $300 million. Today, we're taking a look back at Downey Jr.'s acting career in his pre-Iron Man days. 
He started playing Tony Stark and Iron Man in 2008
Downey Jr. first graced our screen as Tony Stark and Iron Man in 2008 when Iron Man, the first Marvel movie that paved the way for the rest in the Avengers franchise, premiered.
Audiences responded positively to the film and Downey Jr.'s performance but the actor almost didn't get the part. Marvel Studios had been concerned about the actor's substance abuse issues and arrests that played out in the public eye.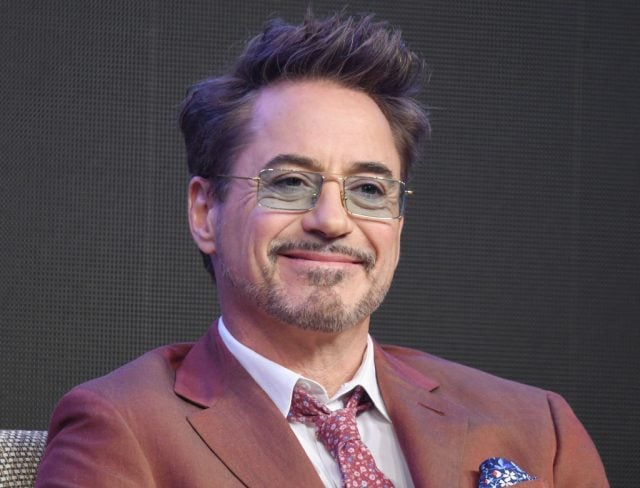 He actually got turned down for the part multiple times before the studio ultimately said yes. Years later, Downey Jr. reflected on the audition process, saying he acted as confident as the character he wanted to play, going so far as to pretend "to get the part." 
Robert Downey Jr.'s acting career needed a boost
Getting cast as Tony Stark and Iron Man couldn't have come at a better time for Downey Jr. and his acting career. He'd had ups and downs in his personal life and hadn't had any major successes up to that point. He had been steadily working, landing film and TV roles, but nothing proved to be a major hit. At least, nowhere near the level of success he'd later experience with the MCU. 
He played a school principal in 'Charlie Bartlett'
Downey Jr.'s final role before Iron Man hit theaters came in 2007 with Charlie Bartlett. The film followed the movie's namesake, Charlie Bartlett (Anton Yelchin), on his journey to become popular at a new school by dishing out advice and sometimes, medication, to his fellow classmates.
Downey Jr. played a supporting role as Nathan Gardner, a man who worked at Charlie's new school. See him make a few appearances in the film's trailer below. 
The movie, which had a budget of $12 million, didn't perform well at box offices. Charlie Bartlett pulled in $5 million in worldwide ticket sales, according to Box Office Mojo. 
He had a minor role in 'Lucky You'
Another acting role from 2007, Downey Jr. had a minor part in Lucky You, a drama mixing romance and poker. Eric Bana, Drew Barrymore, and Robert Duvall were the main cast members with Downey Jr. playing Telephone Jack. The movie movie fell flat getting poor reviews from audiences and critics, according to Rotten Tomatoes.  
Robert Downey Jr. starred in 'Zodiac' with Mark Ruffalo and Jake Gyllenhaal
Yet again, another performance from 2007, Downey Jr. had a supporting role in Zodiac, a thriller about the real-life case of the Zodiac Killer. The film starred Jake Gyllenhaal as a newspaper cartoonist who became obsessed with tracking down the culprit. Downey Jr. played one of his  colleagues. 
Zodiac brought together Gyllenhaal, Downey Jr., and Mark Ruffalo before they all entered the world of superhero movies. Gyllenhaal starred in 2019's Spider-Man: Far From Home and Ruffalo went on to play Bruce Banner aka Hulk in the Avengers movies.
Source: Read Full Article