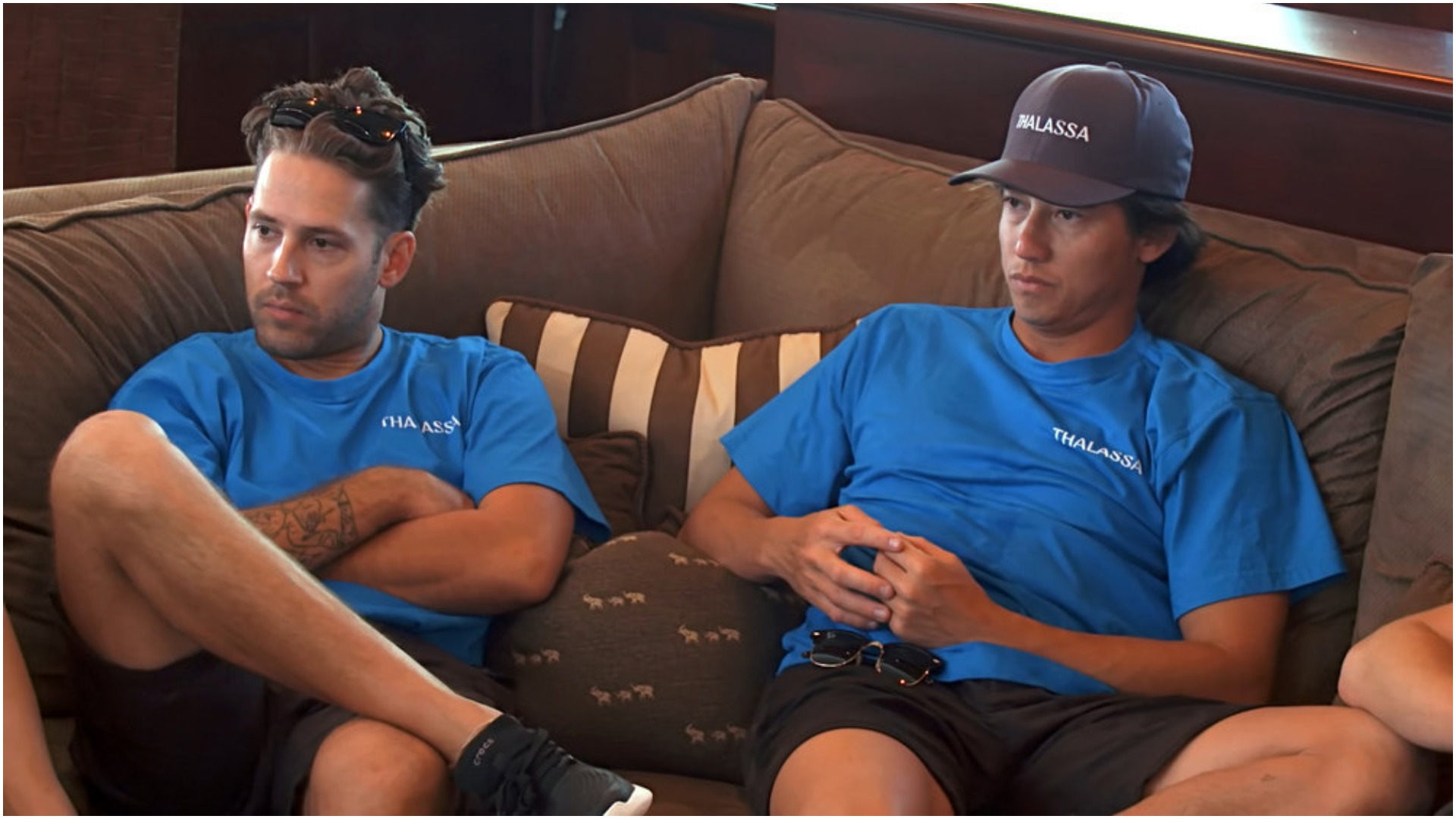 Security finally dragged McKeown out of the bar after he tossed beer at the men and broke the bottle. The crew looked annoyed with McKeown. He told Showbiz Cheat Sheet he doing what he thought was right. "I have a big heart," he said. "I care a lot, especially when it comes down to women. And I do care a lot, which hopefully we will see in the next episode or two. It might not look the best. But the way I react, there was a reason behind it. And I think it's going to look bad on the counterparts who didn't stand up for what I spoke out about there."
The 'Below Deck Down Under' crew worried his actions could have meant jail
Some crew members didn't understand why McKeown reacted the way he did. "He's a baby," chief stew Aesha Scott said.
Bosun Jamie Sayed joined McKeown outside on the curb. "We can just ignore those motherf***ers," Sayed said to McKeown. Sayed shared in a confessional that throwing a bottle at someone's face could mean jail time. "In this country, you get charged," Sayed explained to the chef.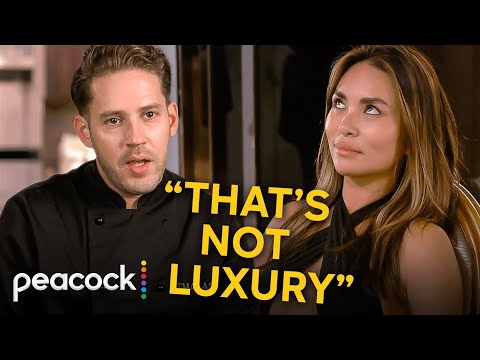 Sayed left McKeown on the curb and joined the rest of the crew to keep the party going. In the van ride back to the boat, deckhand Benny Crawley reiterated Sayed's concern. "Can you never throw a bottle again?" Crawley asked.
But McKeown doubled down in his stance. "I have zero tolerance for the disrespect of women."
Brittini Burton knew Ryan before 'Below Deck' said, 'He's a sweet man'
The next day Mhlongo told McKeown he didn't have to go after the men in the club. He felt a little disrespected when the crew didn't understand. "Are you kidding me?" McKeown said in a confessional. "Where I come from, sticking up for our team, most people would say thank you or an acknowledgment. It's an attack on Ryan. It's f***ed up."
Deckhand Brittini Burton worked with McKeown on a previous boat and said he's more bark than bite. "So Ryan and I did have like a relationship prior as friends," she told Showbiz Cheat Sheet in a separate interview. "And I kind of knew about the personality energy he was. So I wasn't too shocked by it. When you see me out to dinner, I'm just not putting energy into something that I knew wouldn't give me energy back. It would be depleting. But I actually do like Ryan. He's a sweet man, we talk all the time."
Despite being friends with McKeown, Burton was shocked when she saw how he continued to lash out at Scott. "I'm pretty stunned by it [the clash]" she said. Adding, "When you see Aesha and Ryan talking, no deckhand is seeing that because we are literally outside."
Episodes of Below Deck Down Under are currently streaming on Peacock.
Source: Read Full Article