Robynand Kody Brown have struggled in their marriage on TLC's SisterWives Season 14. Their prolonged argument over renting vs. buying ahome got so heated that it eventually began to affect their five children—especially17-year-old AuroraBrown, who experiences periodic panic attacks.
But things between the polygamist couple were worse than ever before on the Mar. 22 episode, "Robyn vs. Kody." Kody insisted they needed to buy a home within a matter of days, while Robyn was afraid of what that might mean in terms of taking money away from the funds they needed to build on the Brown family's communal property, Coyote Pass. As Kody and Robyn's fight continued, their children began to take notice.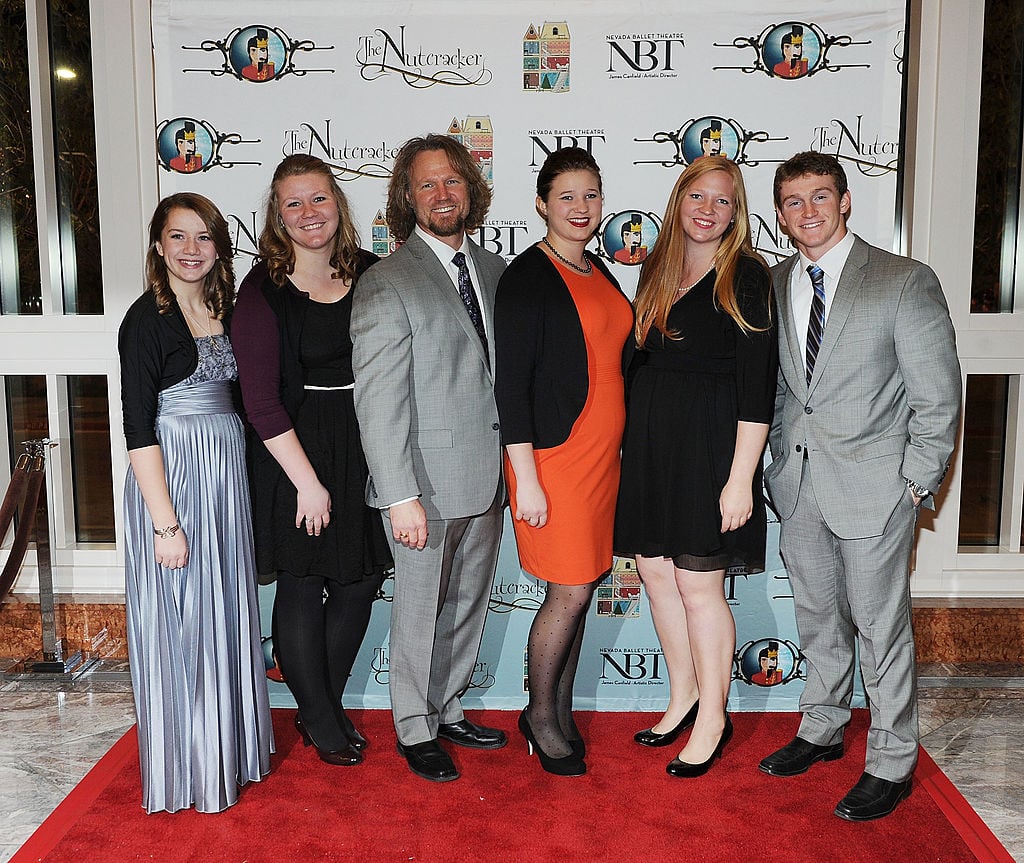 Robyn told Kody not to talk about serious topics in front of their children
As Robyn and Kody went househunting in Flagstaff on the latest episode of Sister Wives, Kody'sfourth wife seemed to imply that her husband had started to allow theirtensions to spill over and affect their kids.
Kody knelt down to his youngest daughter, AriellaBrown, and told her, "We have to leave our home. I need a new house for mysweetie. Can you help me look at this one?"
Robyn, naturally, wasn't pleased that Kody was involvingtheir preschool-aged daughter in their marital issues. "I don't want to involveour kids in Kody and I's disagreement," the Sister Wives star said. "I don'twant to use them as pawns."
Meanwhile, Kody, too, admitted that his argument with Robyn was starting to affect everyone and everything around them. They'd never fought so much in their decade of marriage. "We're in a state of anger with each other," he confessed.
Tensions between the polygamist couple escalated while they looked for a home
As Kody and Robyn's kids looked on nervously, the SisterWives couple argued and bickeredtheir way through one showing. Robyn still wanted to rent, while Kody demandedthey make an offer as soon as possible on an available Flagstaff home.
"I think that I must be pushing buttons and making her mad,I think," Kody said after Robyn snapped at him.
"I'm still waiting. God's gonna provide the perfect rental,"Robyn insisted when Kody backed off. "I don't know how God could not provide arental."
"What's wrong with the argument that he's got a differentplan for us?" her husband wondered.
"We'll talk about that later," Robyn snapped, "not in frontof the kids."
According to Kody, Robyn's refusal to rent instead of buy was all about the big picture—the good of the Brown family as a whole. "She's supporting my big picture, she's being a good wife, a good plural wife," the Sister Wives star told TLC producers.
But, he claimed, that loyalty was potentially harming her own kids. "Her loyalty to the whole family, big picture, is keeping her from doing something she needs for her and her kids right now."
Kody's fourth wife demanded that he not 'freak out their kids' anymore
Before another house tour, Robynand Kody agreed not to argue in front of the children anymore. "Anything we'vegot going on between us, we'll discuss it at home," Robyn promised, adding thatshe wanted the kids to have a "positive experience."
But their truce was short-lived, as Kody told Aurora and BreannaBrown that they'd have to switch schools if they chose a certain house.
"I really like this house," Aurora told her dad.
"You'd have to go to a different school," Kody advised her.
Aurora began to visibly panic in response. Her face wentwhite as she said, "What?!" in fear.
Robyn jumped into the conversation, chiding Kody for worryingher teen daughters. "No, we are not going to a different school," she promised Auroraand Breanna.
Kody's fourth wife complained that he wasn't keeping true totheir agreement to keep serious issues away from the kids. "Kody is freaking mygirls out," the 41-year-old mom of five told TLC producers.
Meanwhile, Kody said he didn't know exactly what, if anything,he had done wrong. "I'm not supposed to talk about the fact that it's in adifferent school zone?" he wondered.
"Don't stress my kids out. They're already stressed out,"Robyn complained to her threesister wives in a sit-down interview. "Kody's sitting there just throwingout whatever's coming out of his mouth!"
"Where is his muzzle?" ChristineBrown, Kody's third wife, exclaimed.
JanelleBrown, Kody's second wife, suggested his behavior was all about his stresslevel. "When he starts feeling desperate, like there's nowhere for him to go,he starts being really dumb," the Sister Wives star agreed.
During the episode, Robyn took to Twitter to complain aboutthe pain her argument with Kody had caused their kids. "Kody thought he coulduse the kids and the real estate agent to help influence me," she lamentedon social media. "He didn't understand how much I was standing my groundFOR the kids!"
Source: Read Full Article