DCEU's most anticipated sequel, Suicide Squad 2, just wrapped filming. The movie has an all-star cast, including Saturday Night Live star, Pete Davidson. But the comedian's role is a mystery, and he hasn't shared any details about his character. Director James Gunn wants to keep Davidson's role a secret, but some fans think they know exactly who he's going to play.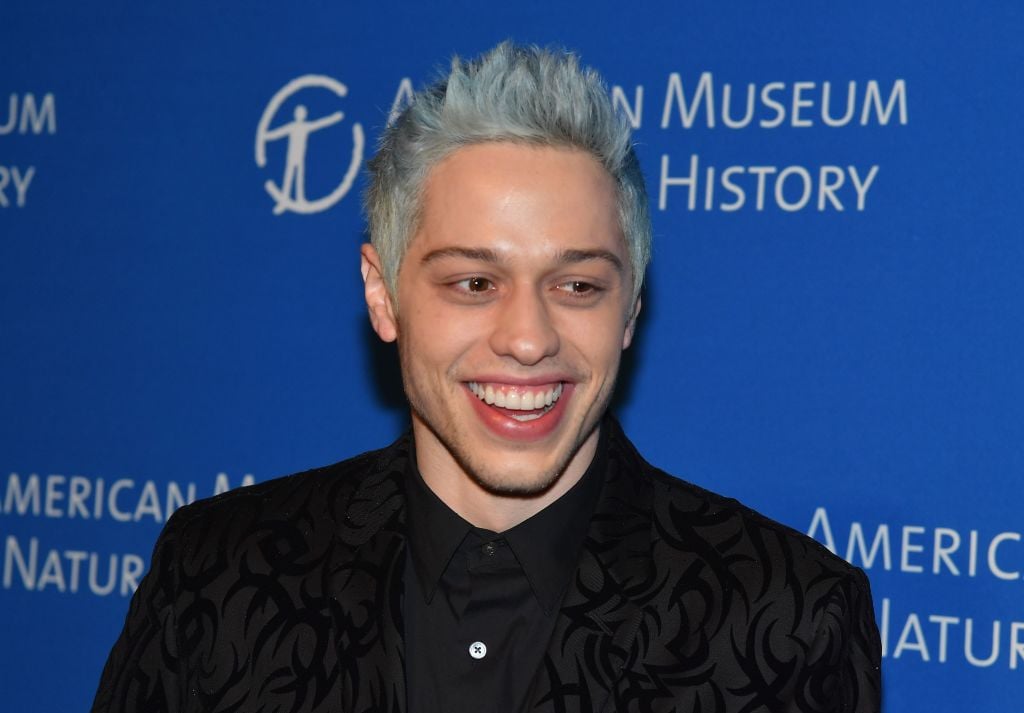 What James Gunn revealed about the upcoming sequel
Davidson may have gotten his big break on SNL, but he's proven that can do much more than sketch-comedy. He's been in popular movies like Trainwreck, Set It Up, and What Men Want. And in the 2019 Mötley Crüe biopic The Dirt, Davidson played Elektra Records executive Tom Zutaut.
Davidson's role in the Suicide Squad sequel is anyone's guess. And so far, James Gunn has only revealed a handful of details about the film. 
In a September 2019 tweet, Gunn presented a list of the cast, which includes Margot Robbie, Idris Elba, Taika Waititi, Nathan Fillion, Storm Reid, John Cena, Joel Kinnaman, Alice Braga. Viola Davis, Sean Gunn, David Dastmalchian, Mayling Ng, Jai Courtney, Joaquin Cosio, Daniela Melchior, Peter Capaldi, Julio Ruiz, Jennifer Holland, Michael Rooker, Flula Borg, Juan Diego Botto, and Pete Davidson. Gunn added the caption "Don't get too attached," hinting some characters won't make it to the end of the movie.
Then, a few weeks later, Gunn shared a photo on Instagram with the cast of Suicide Squad 2. In the picture Davidson is standing in the back, donning platinum blonde hair. Aside from these vague little morsels, Gunn hasn't revealed anything else about the movie or Davidson's role.
Fans think Davidson will play Savant in 'Suicide Squad 2'
Most details about the upcoming movie remain under wraps, but some fans think they know what part Davidson will play. "He's Savant," wrote one Reddit user. "[His] first comic appearance was BoP (Birds of Prey)."
On Twitter, fans picked up on a leaked photo that appears to be from the set of Suicide Squad 2. After seeing Davidson's bright blonde hair and costume, many felt it looked a lot like the DC comic book character Savant.
"If Pete Davidson is playing Savant in that outfit, I will say right now that that's pretty brilliant. And I like the costume a lot," one Twitter user wrote. "Pete Davidson playing Savant is pretty inspired casting," tweeted another fan.
In the DC universe, Savant is a spoiled, rich, self-styled vigilante, who eventually goes on to join the Suicide Squad. His intentions are usually self-serving, and in early comics, Batman discourages him from becoming a superhero due to his lack of empathy. Savant is super smart as his name suggests, but he also has a terrible short-term memory. 
Davidson's sarcastic style of humor may just be the perfect fit for Savant's self-absorbed attitude. This fan theory is far from a confirmation of the character, but for now, it's definitely a pretty good guess. 
Source: Read Full Article