On Feb. 28, America Ferrera announced she will be leaving Superstore at the end of the current season. Superstore has already been renewed for a sixth season, but Ferrera will no longer appear as Amy Sosa. Because of this, some fans are worried about what will happen to the relationship between Amy and Ben Feldman's character Jonah Simms.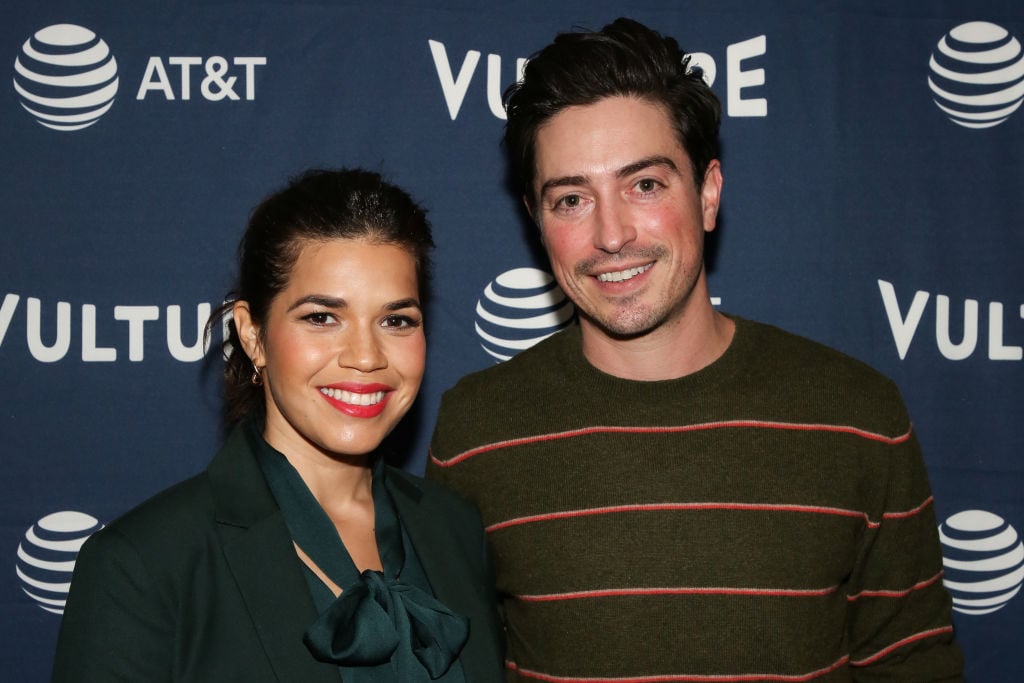 America Ferrera announced she is leaving 'Superstore'
Ferrera announced her departure from Superstore on Instagram. The actress shared multiple photos with her fellow cast members along with an emotional farewell to the show.
The Instagram post reads:
"The last five years on Superstore have been some of the most rewarding, enriching and enjoyable years of my career. Producing, directing and acting with this wonderful cast and crew has given me opportunities to grow as a person and storyteller. I'm so grateful to my partners at NBC and Universal Television for the support and belief they have always placed in the show, and I'm most thankful to the brilliant Justin Spitzer for creating the funny, smart and relevant world of Superstore and inviting me to be a part of it. As I start the next chapter for my family and career, I wish only the best, and much continued success, to my beloved Superstore family."
What will happen to Amy and Jonah?
Since the start of the show, Amy has been a central character, and her relationship with Jonah is a key plot point. The two started out as a slow-burn romance, and are now a solidified couple.
Season 5 of Superstore showed that Amy and Jonah's relationship is steady, with the two joking about eventually getting married. However, some fans are worried about the couple's fate after it was hinted Amy might be offered a job at corporate.
Jonah has always been anti-corporate, and some fans worry Ferrera's exit could mean the couple will break up. Because Jonah and Amy have been an integral part of Superstore, some fans wonder what the future holds for the show.
"The problem with america leaving superstore is that the show(from the very beginning) has been Amy and Jonah's story. It was one thing when Steve left the office and would've been completely different if John or Jenna left. The mold that holds the story is gone," a fan tweeted.
'Superstore' fans are not happy the couple might break up
After Ferrera announced her news, some Superstore fans expressed their worry for Amy and Jonah on Twitter.
"Guys tweeting that superstore isn't the same without america isn't hate? it just isn't. the other characters are great and i love them, but from day one a huge part of this show was amy and jonah's dynamic and how they affect each other, romantic or not," wrote a Twitter user.
"There's really no future for jonah and amy after the longest slow burn and barely interactions this season we get paid DUST," one fan tweeted.
Another fan tweeted, "what am i supposed to do now that i know amy won't be on s6? how am i supposed to watch the rest of s5 knowing amy and jonah could break up at some point? and the proposal? and the wedding? and all the teasing and foreshadowing? WHAT WAS THE REASON???"
"If amy and jonah break up i will be suing nbc for emotional damages," tweeted a fan.
Source: Read Full Article