Former Bachelor, Ben Higgins, turned 31 years old on March 23, 2020, while he was quarantined due to the coronavirus (COVID-19). Luckily, he is with his girlfriend and family during this difficult time. Let's take a look at the sweet thing that Jessica Clarke gave him for this birthday.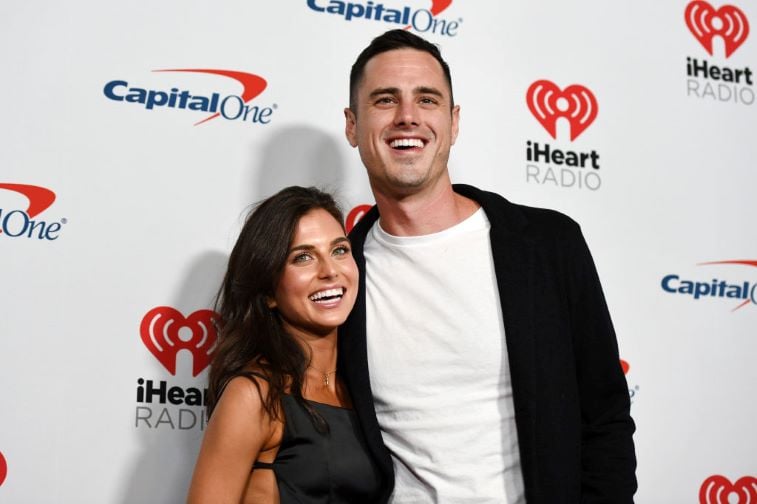 Who is the former 'Bachelor' Ben Higgins dating?
Higgins announced on Instagram in February 2019 that he was dating Jessica Clarke. The two met when Higgins slid into Clarke's DMs, and the rest is history. They were talking for a while before they met in person. When they met each other for the first time, Higgins immediately kissed Clarke.
There are adorable photos of the two lovebirds on both of their Instagram accounts. Their relationship is doing very well.
Clarke runs her own business, SweatNET, which has locations in both Nashville, Tennessee, and Denver, Colorado. SweatNet is a fitness, health, and wellness studio that is both online and brick and mortar locations across the country.
Higgins was touring across the country for the Bachelor Live on Stage event when the coronavirus put a halt to everything. The couple thrives, although they are in a long-distance relationship. 
"He has been more than a boyfriend or best friend, but a real partner who challenges me, pushes me and loves me so well," Clarke wrote on Instagram. "Lots of people ask me how we make the distance work. I don't think there's a secret formula, but I do think it takes finding the right person."
What did Clarke give Higgins for his birthday?
"Ben is not a big gift guy," Clarke told Lauren Zima from Entertainment Tonight and the host of The Bachelor, Chris Harrison, during an Instagram live. "I love to pick out a good gift. I know that he hates it. He never knows how to respond."
So, when it came time to find a gift for Higgins, Clarke knew it had to be something special but not something tangible. She began thinking about the 15 baristas who work for Higgins' coffee company, Generous Coffee and came up with an idea. Due to the coronavirus, Higgins was heartbroken that the company had to lay off a lot of employees.
"Every text message that he gets for his birthday, I'm donating a dollar [to the GoFundMe account for the employees]," Clarke explained.
Higgins went on to say that he loves the idea, and it was the perfect gift.
"We have 15 baristas who are now hourly employees who we cannot pay," Higgins explained.
What is Higgins' Generous Coffee Company?
The Generous Coffee Company is a non-profit business that creates jobs for parents in Honduras, feeds children, improve education, and is aiming to "create a world we all want to live in." They invest 100% of their profit into the "life-changing work of non-profits."
"July of 2017 was when things started to get going," according to the Generous Coffee history. "Riley and Ben took a trip to Honduras so they could visit a coffee farm. On this trip they learned about how much effort and hard work went into each cup of coffee. As coffee has been a mistreated product for years, they came to learn that only recently has it been purchased at a fair price where employees have been treated well."
The website now includes items for purchase, such as coffee, hats, apparel, coffee mugs, and travel bags. The coffee originates from Honduras and helps provide jobs both there and in the United States.
Read more: 'The Bachelor': Peter Weber Keeps Breaking This One Rule Ben Higgins Stuck To No Matter What
Source: Read Full Article