Peter Weber's season of The Bachelor ended in March, and now Chris Harrison is speaking out about what he thought of the season. In an interview with Sirius XM, Harrison revealed how he felt when Barbara Weber confronted Madison Prewett during "After the Final Rose."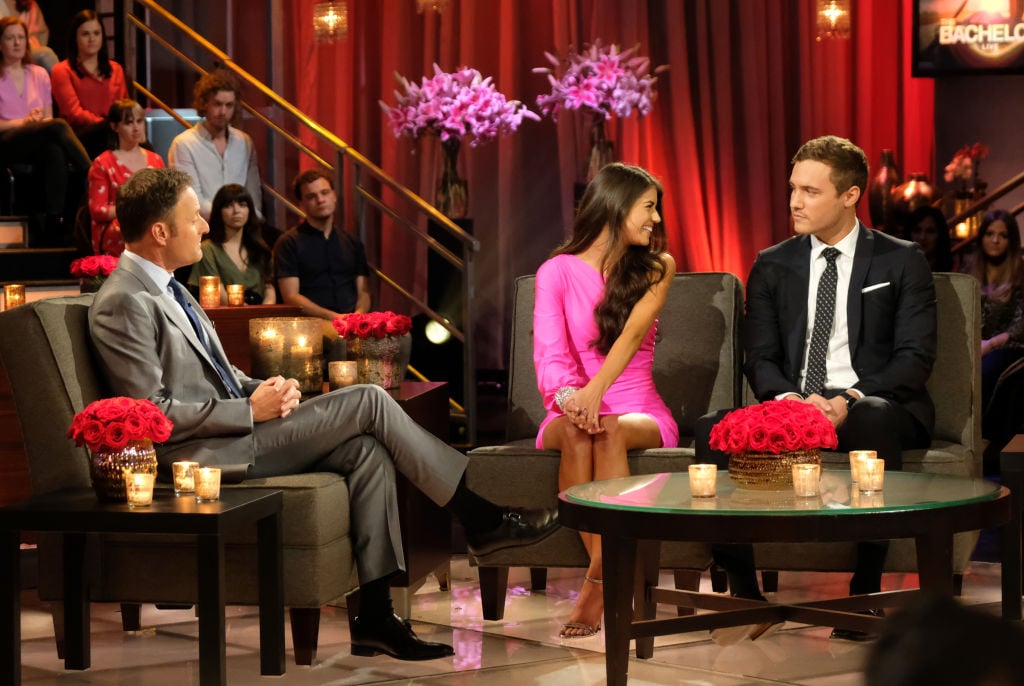 What happened on the finale of 'The Bachelor'
For those who did not watch, or for viewers who tried to forget, here is what happened during the intense finale of Peter Weber's season of The Bachelor. Prewett left the show, and Peter Weber proposed to Hannah Ann Sluss. However, the engagement was short-lived.
When the relationship ended, Harrison visited Prewett in Auburn. While their meeting played for a live studio audience, Barbara Weber noticeably rolled her eyes as Prewett talked. Prewett and Peter Weber reconnected, and when they reunited on stage during "After the Finale Rose" Barbara Weber made her feelings about Prewett perfectly clear.
She told the audience that everyone in Peter Weber's life knew his relationship with Prewett was "not going to work." Peter Weber pleaded with his mother to give Prewett a chance, but she refused. A few days later, Prewett and Peter Weber decided not to pursue a relationship.
What Chris Harrison thought of the confrontation on 'The Bachelor'
During the interview on Sirius XM, Harrison disclosed how he felt watching Barbara Weber confront Prewett. Going into the finale, the host of The Bachelor hoped "After the Final Rose" would end on a positive note.
"And I went to Barb thinking, 'This will be sweet' … Maybe Barb will just say, 'Look, we don't love this, but it's my son so we're just going to give this a shot,'" Harrison said.
When things took a turn for the worst, Harrison felt "sick" to his stomach.
"Holy cow. She brought out a water cannon and just beat Madison on live TV… My jaw dropped. I did not see that coming. She just tore the poor girl apart, and I didn't know what to do," he said. "I actually felt sick to my stomach… I felt really bad that this poor girl was getting taken apart like that on live TV because what is she supposed to do? And what's Peter supposed to do?"
Chris Harrison said Peter Weber was a 'mess' on the show
Recently, Harrison appeared on The Kelly Clarkson Show. On the show, he discussed Peter Weber's season of The Bachelor.
"Of all the people you've had on the show, who have you wanted to scream at the most?" Clarkson asked. "Who have you been like 'Look, you need to take a minute'?"
"Gosh, I don't know if there's anyone who's ever been on the show I haven't wanted to do that," Harrison said. "I mean even this last season with Peter, I wanted to just grab him by the shirt collar and be like 'Come on, man, pull it together.' 'Cause he was a mess coming down the stretch."
Source: Read Full Article